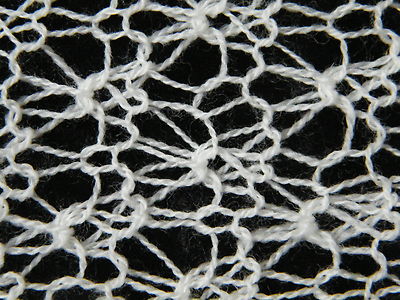 So you want to buy some knitting needles, and you type 'knitting needles' into the search bar in eBay. There are over 25,000 results and your head begins to ache. What next?

Ask yourself...
What am I going to knit with them? If you have a pattern and think you 'just need to get the right size needles' then you may want to think again. Buying the wrong needles can be frustrating and could even put you off knitting altogether. Luckily, there is a huge and thriving community of lovely people selling craft supplies right here on eBay, and you can buy pretty much anything you desire at a great price. It's worth shopping around, but it's also worth knowing what you're looking for in such a crowded marketplace.

So back to your original question - which knitting needles should I buy for my project? Firstly, if you do have a project in mind, you should of course read the pattern and check what type of needles it requires. When I starting knitting a few years ago, I thought knitting needles only came in one variety. Knitting needles always came in pairs, and they were long, thin, and straight, with a ball or bobble on one end to stop your knitting slipping off. And, of course, they made a loud clickety-clack sound, because they were made of steel. I quickly found out that my preconception was very wrong. There are a huge range of knitting needles available, pretty much all of which can be found on eBay. So here's Sideways Salamander's guide to choosing the perfect needles for your knitting project.

Things to Consider
1. Size, meaning diameter. Needle size is crucial as it determines the size of each stitch and directly affects the size of your finished knitted object. Using a 6mm needle for a pattern based on 5mm needles introduces an extra 1mm to each stitch, which may not sound much but would add 20cm to a sweater knitted over 200 stitches. There are at least three systems for measuring needle size; millimetres (mm), US sizes and old British sizes (which can be confusable with US sizes). There are knitting needle conversion charts available online and in most knitting books. Vintage or antique knitting needles may not be marked for size at all, meaning you will have to knit a small gauge swatch and check the measurements match the gauge of your pattern.

2. Length: the size of the needle from end to end, usually specified in the pattern. Length is important for knitting in the round with circular needles, and can produce a frustration moment when you cast on, knit a few rows and then realise your needle is too long and your knitting doesn't stretch enough to be able to continue (look up 'magic loop' technique for one way round this). This problem doesn't occur with double pointed needles, but if you're knitting a hat, for example, the piece may get wider as you progress and you may run out of space.

3. A quick note on materials. There are already several great eBay guides describing knitting needles made from different materials. You will come across steel, plastic and bamboo most frequently, but knitting needles can be made from almost any hard material that can be moulded or carved, including bone, wood and even Pyrex. An eBay user has even posted a guide to making your own knitting needles from chopsticks, which is such a great idea!

4. Shape: knitting needles come in many shapes too. The most common are single pointed pairs, double pointed sets, and round needles (also known as circular needles). Most patterns can be converted to use a different type of needle, such as knitting a pair of socks on straight needles instead of double points, and if you're confident doing this, then great – otherwise I strongly recommend using the needles specified in the pattern. You may also come across Tunisian crochet hooks, which look a lot like knitting needles, and knitting looms, both of which have their own specific patterns and can't easily be used for a 'standard' knitting pattern.

5. Appropriate for the fibre or yarn. This one's quite subjective, but I've personally found that some yarns and fibres work better on certain types of needles. For example, knitting with a bendy blend of silk and steel wire, I found that the yarn cut into the end of the bamboo knitting needle and split it lengthways. For fine woolen or silk yarns, I prefer steel because the stitches 'jump' from one needle to the other, rather than staying close to the needle like bamboo and wood. I've never gotten the hang of knitting with mohair or angora on plastic needles, because the fine floaty fibres seem to stick to plastic needles, but this might just be me. Experiment and find out what works best for you.

6. Quality is always a difficult thing to define. You'll see branded knitting needles on sale in department stores and yarn shops for several pounds per set, and many of these can be found at a lower price on eBay with a little searching. You'll also find non-branded, cheaper needles on sale on eBay. It's risky to generalise, but I've bought large job lots of new needles from overseas, that were just as good as the branded ones and a great deal cheaper.

7. Finally, should you buy new or second hand? There are always large job lots of knitting needles available on eBay, and if you need several pairs this can be a very good option. Knitting needles can break or bend, so if the condition isn't described in detail I would ask the seller a question or two to make sure the job lot actually contains what you're looking for. Vintage knitting needles can be beautiful objects in themselves and, again, there are always lots of these on eBay.

Thanks for reading...
...and I hope this little guide helps to give some beginners the confidence to continue on their knitting journey, with the help of eBay. This is only a personal view, taking in lots of advice and tips I've had from other knitters. I would encourage all knitters and aspiring knitters to experiment and try out different types of needle, so you can find out what works best for you. Remember knitting is a creative hobby, and even if you're following a pattern you can knit it however you like!