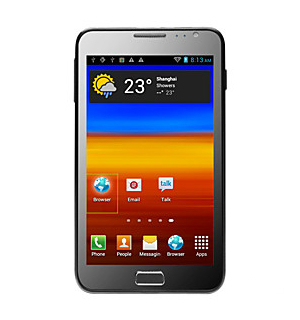 Since the first mobile phone appeared in the market, these devices have revolutionised the way we think about communications, social interaction, work, and our leisure time. The arrival of the Internet has done nothing but expand even more the range of activities that can be done from a mobile phone. Booking plane tickets, making hotel reservations, making video calls to friends, relatives, or clients, setting up a mobile office and working on documents, taking and sending pictures, finding a taxi, downloading music, watching movies and live TV, listening to podcasts, finding directions to a destination, scanning prices, keeping track of the household budget, and acting as a personal fitness coach are just some of the things that can be done with a few simple taps on a mobile phone screen. Given the long list of functions that mobiles and smartphones with Internet connectivity offer, it is not surprising that these have become must-have devices. Towards the end of 2012, it was estimated that the number of smartphone users over the world was well above the 1 billion mark. As technology continues to advance and mobile phones gain even more capabilities, it is expected that this figure will increase. However, choosing an Internet-enabled mobile phone can be overwhelming, especially for first-time buyers. This guide will provide useful tips to those interested in buying a mobile phone for surfing the Internet online and point at the main issues that need to be considered.
A Little Background on Internet-Enabled Mobiles and Smartphones
Mobile phones have come a long way since the first model was launched in 1989. They went from being bulky devices which could only make or receive calls to becoming lightweight and incredibly fast gadgets with functions similar (or sometimes better) than those of a computer. Finnish manufacturer Nokia was a pioneer in the field of mobile phones with Internet access, but today there are dozens of manufacturers in this industry. For a few years, surfing the Internet from a mobile phone was slow, as phones used GPRS or WAP technology before Wi-Fi and 3G access was made possible. Smartphones are considered top-of-the-range Internet mobile phones and have the most diverse number of functions. In large markets like China and the United States, smartphones account for more than 50 per cent of all the mobile phone sales figures.
Understanding the Different Types of Mobiles and Smartphones with Internet Capabilities
There are two types of mobile phones that provide access to the Internet. On the one hand, standard mobile phones with Internet connectivity are intended for those who only need to surf the Internet occasionally. The main functions of these phones are making and receiving calls, sending text and multimedia messages, listening to music, and taking pictures. These mobile phones access the Internet via a pre-installed browser. It is also important to note that in this type of mobile phones, web pages are often displayed in a mobile version, which means that some features of the site may not be available. On the other hand, smartphones offer a full range of advanced options, most of which are based on smooth and speedy Internet access. This is possible since, instead of having pre-installed browsers, smartphones run on dedicated operating systems, which are much more versatile. Shoppers who need to access their e-mails and other files stored online or who may benefit from mobile phone applications, such as weather reports, news updates, access to social networks, or video calls, should consider buying a smartphone rather than a standard mobile phone with Internet access.
Considerations
Here are some important aspects to consider before buying a mobile phone or a smartphone to surf the internet
Internet Connection Options
When looking to buy a mobile phone that can connect to the Internet, the most important factor to consider is precisely how the phone connects to the net. Currently, mobile phones connect to the Internet using five different technologies: WAP, GPRS, Bluetooth, Wi-Fi, and 3G.
| | |
| --- | --- |
| WAP | WAP technology is commonly used in standard mobile phones and is the most basic form of mobile Internet access. WAP uses pre-installed browsers which load mobile (or 'lite') versions of websites so that browsing is faster, although more limited. |
| TDRS | GPRS technology is sometimes referred to as second generation technology as it was developed after WAP. Generally speaking, GPRS is faster than WAP. |
| Bluetooth | Bluetooth connectivity is good as a last resort, considering that it is only possible if the mobile phone can be paired to a computer or to another device that has an active Internet connection. Browsing speeds are usually low. |
| Wi-Fi | Wi-Fi technology is available in some standard mobile phones and in all smartphones. Browsing and download speed varies according to the network signal, and Internet access is free as long as there is an available network. |
| 3G | Third generation, or 3G, Internet access is the fastest of all, and its speed means that conference calls, music and video downloads, and multi-tasking are simple and hassle-free. Since regular Internet access using 3G can be costly, it is wise to buy data packages when using a phone with this technology. |
The Phone's Operating System
This point only applies to smartphones. The most popular operating systems are Android, Blackberry, iOS, and Windows. Android phones dominate the market thanks to their customisation options and to the large number of free applications that can enhance the user experience. Blackberry phones are a great alternative for those who require mobile Internet access mostly to send and receive e-mails. iOS mobile phones are the exclusive domain of Apple, which has a large share of the market with its iPhone models. Windows phones are a good option for first-time buyers who are familiar with this operating system.
The Phone's Display
Standard mobile phones have screens that average 3 inches, measured diagonally, while smartphone displays can be up to 7 inches wide. The display size and its definition must be taken into account if the phone is to be used to surf the Internet regularly. Touch screens are more common in smartphones, and they can make browsing faster. Also, remember that the oldest standard mobile phones have monochrome screens.
Additional Features
Does the phone support video calls or Flash video streaming? If the buyer intends to download music or pictures, what is the phone's storage capacity, and can it be expanded? What kind of processor does the phone have? Dual processors are good enough for most users, although some smartphones have quad processors that offer higher speeds. And how easy is it to get spares in case the phone breaks down?
Is the Phone Locked or Unlocked?
Shoppers who plan to use their phone and surf the Internet when on holiday or when on a business trip should consider buying an unlocked Internet-enabled phone. This will avoid roaming charges (which also apply to Internet access), as unlocked phones can be used to surf the Internet abroad by just inserting a local SIM card or by deactivating 3G access.
A Guide to Finding Internet-Enabled Mobile Phones and Smartphones on eBay
Global auction site eBay is an ideal place to start searching for mobiles and smartphones that offer Internet access. To find an Internet-enabled mobile phone on eBay, go to the homepage and click on the Electronics & Technology link located on the left hand side menu of the page. A drop-down menu will appear immediately to the right of this category. Under Top Categories, select Mobile Phones & Communication.. Next, select the Mobile & Smartphones sub-category. This will bring up all the listed mobile phones for sale. In order to refine the search results and find mobiles with Internet connectivity, scroll down the left hand side menu and click on Features, then tick the Internet Browsing option and click on the Go button. The search results can be filtered according to the mobile phone's brand, model, whether they are locked to a network provider or unlocked, the phone's operating system, its storage capacity, and the item's colour, condition, and price range. This can be done by ticking the relevant boxes on the left hand side menu. Alternatively, buyers who already know which Internet-enabled mobile phone they want to buy can simply type the brand and model on the search box that is located at the top of the eBay homepage. The results can be sorted by price, distance to the buyer's postcode, and condition by selecting the relevant options in the Sort button that appears on the upper right hand side of the page.
Conclusion
Mobile phones that provide access to the Internet are almost compulsory gadgets in the digital era we live in as they can simplify many aspects of life, such as shopping, studying, staying up to date with the latest news, and keeping in touch with friends or family. Shopping online for mobile phones or smartphones has several advantages, which include convenience, a wide range of choices, 24/7 availability, and the possibility of buying without being pressured by sales people. On sites like eBay, buying an Internet-enabled mobile or smartphone has an added benefit: the possibility of checking buyer reviews before committing to buy to make sure that the phone purchased is the most adequate to the buyer's needs.