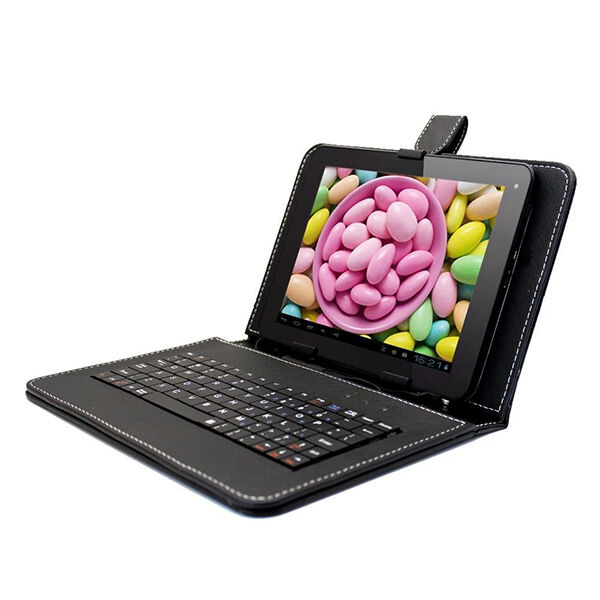 Many people are discovering the utility and portability of iPads, tablets, and other types of eBooks. Not surprisingly, their popularity has grown enormously in the recent past as more and more people transition from a paper to a digital platform. While these devices are incredibly useful, fun, and easy to use, accessories can help users get the most out of their iPad, tablet, or eBook as well as personalise the product. Cases, stylus, keyboards, and other accessories can add performance, functionality, durability, and personal flair to these items. Buyers have to consider what type of accessory they need before they begin their search.
Performance accessories can improve the performance or expand the functionality of the iPad, tablet, or eBook. These might include a keyboard for heavy word processing, a stylus for artistic applications, additional data storage, lighting, etc. Durability accessories include cases, additional screen protectors, and similar products. These accessories protect the product from water, shock, and other hazards that could reduce the lifespan of the product or compromise it's functionality. Finally, there are visual accessories that can add unique physical features to the product that reflect the owner's personality.
Types of iPad, Tablet, and eBook Accessories
The three main types of iPad, tablet, and eBook accessories relate to different elements of the product. Some accessories can improve the durability of the product. As useful as iPads, tablets, and eBooks are, they are not known for being incredibly durable. Accessories like cases, sleeves, and screen protectors can help to extend the life of the product. Also, iPads, tablets, and eBooks are excellent products, but they have some shortcomings when compared to traditional computers. Accessories can help close this gap by providing keyboards, a mouse, a stylus, and additional data storage. Finally, there are aesthetic accessories which can personalise the product for the owner.
| | | |
| --- | --- | --- |
| iPad | Tablet | eBook |
| Cases | Cases | Supplement Lighting |
| Keyboard | Supplemental Lighting | Additional Display Cables |
| Screen Cover | Stylus | Automobile Compatibility |
Above are some common accessories to go with each product. Depending on what type of tablet you have, there are different accessories available to achieve different functionality. eBook accessories focus more on display and durability, whereas iPad accessories may relate more to traditional computing performance.
Performance iPad, Tablet, and eBook Accessories
iPads, tablets, and eBooks have incredible performance relative to their size and cost however, some functions users traditionally perform on a computer don't translate well to the tablet format. Accessories can be added to the iPad, tablet, or eBook that allow the owner of the product to make this transition easier. Heavy word processing is one such area that does not translate well to the tablet. Akeyboard can be purchased that can make this much easier. Also, stands and supports for the tablet can position the unit safely and, when used in conjunction with a keyboard, can function just like a traditional computer would with a separate monitor and keyboard.
Other performance accessories relate to different areas of functionality. iPads, tablets, and eBooks have mice to make on screen navigation feel more like a traditional computer. A stylus can be added to achieve greater detail in artistic applications. iPads, tablets, and eBooks also have relatively small amounts of data storage and memory compared to traditional computers, so external units can be added to improve that aspect. Many of these accessories can also be wireless, which simplifies the connection and makes the accessory easier to use.
Durability iPad, Tablet, and eBook Accessories
Durability accessories for iPads, tablets, and eBooks accessories are the most common. Virtually every owner of any tablet product should consider adding extra protection. These may come in the form of cases,sleeves, carrying accessories, or screen protectors. Some cases are stylish and may be very professional looking, using leather, suede, or other fine materials. Some are made to be more rugged like military style cases. These are typically shockproof, waterproof, dust resistant, and generally able to stand up to greater abuse.
Other durability related accessories include screen protectors which can protect against scratching, dust, and glare. Since iPads, tablets, and eBooks accessories are so portable, it is essential that owners have a safe method of transporting them. Many packs, bags, and other carrying products include a dedicated tablet sleeve. This sleeve may include either a hard case to protect it against shock, or have a soft lining that protects the screen against scratching and other damage. Durability accessories are an important purchase for any iPad, tablet, or eBook owner to ensure the maximum life for their product.
Visual Accessories for iPads, Tablets, and eBooks
Visual accessories do not affect performance or durability of the iPad, tablet, or eBook whatsoever. Instead, they simply allow the owner to add an element of personalisation to their product. These additions might include cases that have certain colours, designs, patterns, or pictures that appeal to the owner. Rhinestones, engraving, and other aesthetic features may also be added. Visual accessories are important to distinguish the product from others and give the owner a greater sense of individuality as it relates to their product.
Interesting iPad, Tablet, and eBook Accessories
With the rapid adoption of tablet products, accessories for them have grown just as quickly. Some of these accessories do not fall into any one specific category but are noteworthy for one reason or another. One such accessory is a cable that allows a tablet to be connected to another display. eBooks can be displayed on a large television or other monitor, or media being played on an iPad, can be played through another display. Another interesting accessory is a solar powered battery charger for those who like to use their tablets outdoors.
Some clothing designers have even gotten involved in the accessory market designed suits with specially designed tablet pockets. Furniture makers have also gotten in on the action and specially designed beds and chairs with tablet docks integrated into them are available. The tablet can be docked to the furniture and then used to control built in speakers, mattress settings, etc. Auto accessories are also available that are capable of reading eBooks out loud to the driver in a car, playing music off an iPad, and other automobile related functionality.
Finding iPad, Tablet, and eBook Accessories
While many original equipment manufacturer options exist, these are not always the best choice. Many third party manufacturers also produce tablet accessories that can be better and more cost effective than other options. Besides the original equipment manufacturer, tablet accessories can be found online at websites like eBay, and in retail electronic stores. Prospective buyers should ensure compatibility with their specific product before finalising their purchase. This is generally simple, even with third party products, however it is necessary to avoid making an erroneous purchase.
How to Buy iPad, Tablet, or eBook Accessories on eBay
eBay has an incredibly active market surrounding iPads, tablets, and eBooks. This creates many favourable opportunities for buyers to find their ideal accessories at highly competitive prices. A general keyword search is a great start. Basic words can be typed into the search box available on all pages of eBay's website. Additional specificity can be added if the shopper has narrowed their search by this point. Alternatively, shoppers can use the categories supplied by eBay to navigate the market to display the broad results.
Once the results are displayed, shoppers can filter and organise them in a variety of ways. Buyers can limit the results to only used or new accessories. They can also eliminate products that don't have all of the desirable features from the results. Finally, the results can be organised by price, buying format, and time left at auction. Unless the buyer is searching for tablet compatible furniture, the accessories are usually small enough that shipping should not be an issue. Regardless of the type of tablet accessory, eBay is a great place for buyers to find the ideal one to suit their needs.
Conclusion
An iPad, tablet, or eBook is a great product that can be made even better with the many accessories available. Accessories fall into a few different categories, and depending on what the buyer intends to do with their tablet should dictate which types of accessories they eventually consider. This is the biggest factor guiding the buyer towards which accessory is best suited to meet their needs. All buyers should consider adding durability accessories to their tablet to protect their investment and maximise its life expectancy. These can protect the product from water, shock damage, dust, scratching and many other environmental hazards.
Other accessories include performance accessories. These are aimed at buyers who rely on their tablets heavily. These might include keyboards, mice, stylus, and other accessories that allow the operator to use the tablet more efficiently and effectively. Visual accessories allow the owner to add personal flair to the product. Finally, some of the more interesting accessories can be integrated with furniture and automobiles. Buyers have many options so it is critical that they take the time to carefully narrow their focus to accessories that meet their needs.