Making jewellery is a creative hobby that is easy to do with supplies such as jewellery crimps and crimping tools. Using the right beads and tools means that you can create beautiful, unique pieces. There are several types of jewellery crimps available, with each one performing a particular role in the finished item.
Crimping Tools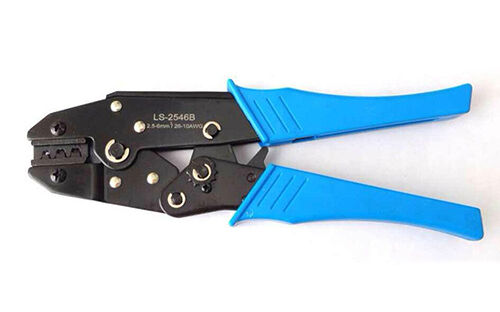 Crimping pliers provide an impressive finish to crimp beads. Unlike flat pliers which simply flatten beads, crimping pliers offer a distinctive, professionally finished look. They have two notches: the back notch closes the bead, while the front notch allows you to create a rounded shape. Use a pair of micro-crimping jewellery pliers for small beads.
Round Crimp Beads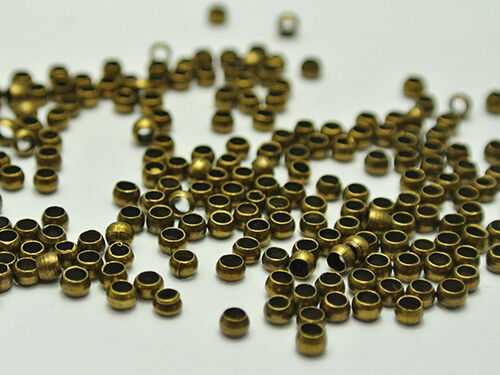 Round crimp beads secure the other beads on a necklace or bracelet. These items are available in multiple sizes, and the right choice depends on the size of the wire for the jewellery. Use a round crimp bead by simply adding it to the wire, and then crimp it closed and leave it at the end of the strand. Alternatively, use a crimp cover to slide over the round bead to conceal it. Some jewellery makers prefer the cleaner look of the cover rather than the exposed bead.
Crimp Tube
Crimp tubes are longer and larger than round crimp beads. They fit over wider jewellery wire and provide more strength. The tubes come in multiple finishes and, unlike round crimp beads, jewellery makers usually incorporate the tubes into their designs. When finished, the tubes have a smooth round shape on one side and a vertical indentation on the other side where they close around the wire.
Ribbon Crimps
When using decorative fabric strips to make jewellery, use special ribbon crimps to close the design and keep the ends of the material from fraying. These flat pieces have an open side that features two rows of teeth that grab the ribbon and seal the end. Ribbon crimps are available in several sizes, and some have a decorative charm at the end. A clasp is typically added to the ribbon crimp and chain to fasten the necklace or bracelet.
Crimp Materials
When making jewellery, it is important to use crimps made of soft, malleable materials. Sterling silver crimp beads provide flexibility and resist rust or corrosion. Silver-plated beads have a similar appearance, but the finish wears away over time. Brass and gold-plated crimp beads are more sturdy and provide a professional look.