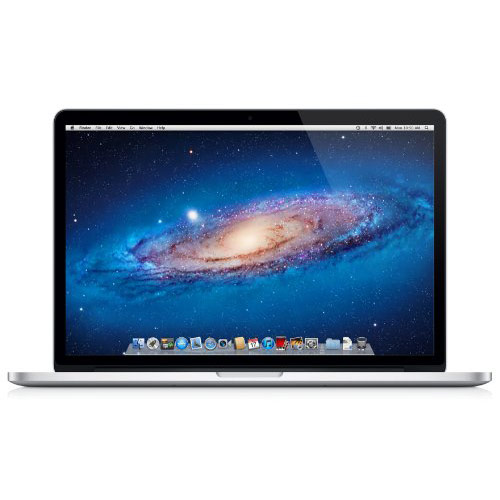 There are scores of branded laptop manufacturers the world over, and these manufacturers are known to use different laptop screens and LCD panels when designing their laptops. The variety of laptop screens is actually so diverse that buyers sometimes have the option to choose from different screen types when buying similar laptops, even when the entire configuration other than the screen remains the same. An expensive part to replace, the type of screen used in a laptop has a significant bearing on its price, and this is the reason screen prices increase in direct proportion to an increase in screen size.
Knowing of the available options when it comes to branded laptop screens and LCD panels helps, not just when buying a new laptop, but also if the screen needs to be replaced down the line. Screens of most top laptop brands like Acer, Sony, Lenovo, HP, and Toshiba are easily available, although buyers should start their searches only after they have access to exact specifications. When looking for laptop screens and LCD panels, while buyers have the option to buy the same through respective laptop manufacturers, turning online to sites like eBay gives them the option to search through way more alternatives. Before purchasing a branded laptop screen or LCD panel, consumers should know some of the basics of purchasing one and decide if a new one is needed.
Laptop Screens and LCD Panels Basics
Laptops vary in sizes, as do laptop screens, and laptop screens are typically measured in inches. While the screen of a netbook can be as small as 7 inches, laptop screens as large as 18 inches can also be found. While older laptop models come with CCFL displays, newer laptops tend to come with longer-lasting LED LCD panels. The latter offer less power consumption and even distribution of lighting, and these panels are lighter and thinner as well. Some brands still offer buyers the option of CCFL LCD panels, and these are typically cheaper than their LCD panel alternatives.
Aspect Ratio and Resolution
The three aspect ratios commonly used in today's laptop screens include 4:3, 16:10, and 16:9. The 4:3 aspect ratio was predominantly used in the past, and can still be found on some lower-end machines. The 16:10 ratio is used in a number of budget laptops, and this is commonly referred to as the widescreen ratio. The 16:9 ratio, referred to as true-widescreen, is found on most top-of-the-line machines today, and these screens are perfectly suited for watching films.
The resolution refers to the number of pixels that run along the screen, both vertically and horizontally, and the resolution can be used to establish a screen's aspect ratio. For example, a screen that comes with a resolution of 1280 x 1024 comes with a 5:4 aspect ratio. Manufacturers, on their part, have resorted to using terms like XGA, SXGA, WXGA, and so on, and the table below should help buyers establish what these terms stands for.
| Abbreviation | Screen Sizes (inches) | Resolution | Aspect Ratio |
| --- | --- | --- | --- |
| SVGA | 12 | 800x600 | 4:3 |
| XGA | 12, 13.3, 14, 15 | 1024×768 | 4:3 |
| WXGA | 14 | 1440×900 | 16:10 |
| WUXGA | 15.4, 17 | 1920×1200 | 16:10 |
| HD | 9 to 18.4 | 1366x768 | |
This is not a comprehensive list of the many terms used to describe screen sizes in this industry, and these vary from "standard" to "wide". An easy way to identify wide screens is to look for the "W" that precedes these abbreviations; and HD, HD+, and Full HD refer to high-definition screens.
Who Needs a Laptop Screen or LCD Panel?
LCD screens typically found on most laptops comprise of two thin glass layers, and in between them is a liquid crystal material. A plastic layer covers the glass from the outside, and thin or small cracks that form in the glass cannot normally be seen through the plastic layer. Cracked or broken glass within the screen can result in the appearance of lines on the screen; it can result in the appearance of black spots owing to leaking liquid crystal; or the screen can appear to be completely black.
Establishing If a New Screen Is Required
Finding out if a laptop's LCD screen needs replacing, or if there's a problem with the inverter, backlight, video cable, or more, is not difficult. When dealing with lines that appear on a screen, users should first inspect the video cable's pin; and by using the laptop with an external monitor, users can establish if the problem is because of the laptop's video card. Users should know that lines can also appear because of issues with the laptop's video driver, which are easy to resolve since they only require installing new drivers. However, it is noticed that the appearance of lines, in a majority of instances, require that the screen be replaced.
When it comes to dealing with dim screens, replacing the inverter is known to do the trick in most cases, and trying a different inverter should ideally be done first, as a screen costs considerably more. If the problem is not fixed after replacing the inverter, there could be a problem with the backlight, in which case, looking for a replacement screen is suggested.
Any visible cracks or floating liquid can be spotted easily by visually inspecting the screen, and these can be as a result of the laptop being mishandled or dropped. Cracked screens, by the way, account for the most common screen-related problem, and are almost never covered by manufacturer warranties.
Is a Replacement Screen Necessary?
When the screen of a laptop ceases to function properly or completely, users have the option to look for replacement screens, and they have other options as well. For instance, a laptop with a faulty screen can be hooked up to an external monitor and used as it is quite easily. Another option is to use the laptop as a desktop tower, and use it as part of a setup that comprises of, not just an external monitor, but external keyboard and mouse as well. However, if the portability aspect of the laptop is to be retained, looking for a replacement screen becomes the order of the day.
Upgrading Laptop Screen and LCD Panels
Not everybody looks for a replacement laptop screen owing to a faulty screen; there are people who look for replacement LCD panels as a means to upgrade their machines, and this is typically an upgrade from a matte screen to a glossy one. Most popular laptop brands now come with their own glossy screen variants, with TruBrite coming from Toshiba's stables, Sony offering XBrite, and HP's BrightView being just a few examples. Looking for a replacement screen to get the gloss effect, however, is not really required, since the effect can be achieved for considerably less by applying a polar filter onto the existing screen.
Upgrading from a CCFL screen to an LED panel is not really possible, since they tend to use different sources of power as well as connectors; and in the few instances when it is possible, it requires changing the laptop's motherboard as well. Very few laptops that come with CCFL screens do give users the ability to switch to LED screens, which is done through special adapter cables.
Trying to Change Screen Resolution
Instances of a laptop's video card malfunctioning or ceasing to work completely are not uncommon when upgrading a laptop screen's resolution because, when a video card is connected to a screen with higher resolution, it tends to require additional processing power. This, however, is not a rule, and there are users who manage to upgrade their laptop's screen resolution when replacing their screens. What this basically depends on, though, is the video card's capacity. In the event that a video card is integrated with the laptop's motherboard, damage to the video card can result in damage to the motherboard as well, which is why such upgrades are not really recommended.
Buying Branded Laptop Screens and LCD Panels on eBay
Just about every brand of laptop screen is made available on eBay, which includes brands like Acer, Alienware, Apple, ASUS, Compaq, Dell, Fujitsu, Gateway, HP, IBM, Lenovo, LG, Samsung, Sony, Toshiba, and Winbook. eBay buyers have the option to look for screens in varying sizes, and can expect to find screens in just about every available size, ranging in between 8.9 inches to 17.5 inches. eBay buyers are presented with the option to choose between LED LCDs and CCFL LCDs, and this range also extends to choosing between screens that come with different aspect ratios and resolutions.
Since laptop screens can be quite expensive, eBay gives its users the ability to save some money, which can be done by looking for used laptop screens, or for those that are sold as manufacturer refurbished or seller refurbished parts. In addition, eBay buyers can also look for old non-functional laptops that come with working screens, and these, at times, are sold rather cheaply. Removing and installing laptop screens is not very difficult, and with some basic tools, can be done at home.
Conclusion
Paying attention to a laptop's screen is important when buying a laptop, and even more so, when it comes to replacing one. When it comes to replacing a laptop's screen or LCD panel, compatibility plays a crucial role, which extends beyond screen size, wherein the type of screen, the resolution, and the aspect ratio of the existing screen need to be take into account; and there is no easier way to do this than to refer to the laptop's model number, or more specifically, the screen's manufacturer part number.
The money required to buy a laptop screen largely depends on the size of the screen, and the larger the screen, the more expensive it gets. While LED panels are more expensive than CCFL panels, widescreen and high-definition screens are more expensive than their conventional counterparts. If budget is a constraint, buyers can consider options beyond buying new screens, whether it is buying a used laptop screen, or investing in an external monitor. The brand of the laptop notwithstanding, laptop users should know that replacing a laptop screen is not very difficult, and it is considerably cheaper than investing in a new laptop.