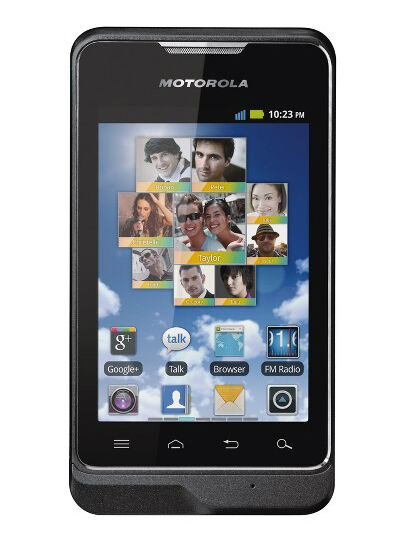 Mobile Phones and Smartphones have very quickly become indispensable. However, choosing the right smartphone or high-end mobile phone requires thought and a bit of research. One of the main questions that needs to be asked is "Which operating system is the best choice?" Of course, the answer depends on the owner's taste, budget, and functional requirements. The phone's operating system, or OS, determines what software and devices it will be compatible with, including the applications it can use. Perhaps most importantly, the look and feel of its user interface, the sophistication of its functions and its ease of use depend on the OS.
What Is an Operating System?
An operating system is the most basic software that a computer or a device equipped with a computer like a smartphone, runs. The operating system governs the user interface. It provides methods for tracking the locations of, and providing access to, the applications and files stored on the device. Modern operating systems also govern the device's ability to communicate with the outside world, including the internet and personal computers. Some operating systems, like the Microsoft and Apple products, are black boxes that are not fully accessible and that may cost money to purchase. These operating systems require software developers to cooperate with the companies that own them. Other operating systems, mostly based on the Linux platform, are open source. That means the code behind the system is fully accessible, and anyone with enough knowledge can create a bespoke version of the system or develop applications for it.
How do Mobile Operating Systems Differ from Computer Operating Systems?
The earliest operating systems read punch-cards. The technology then moved on to command line systems like UNIX, its open-source doppelganger, Linux, and DOS. In the 1980s, visual operating systems began to dominate the marketplace, with the Macintosh OS and visual versions of existing command line systems like DOS's Windows following behind. Today, our mobile phones have become powerful computers with touch-screen, voice, stylus and mini-keypad inputs and sophisticated full-colour visual operating systems. These devices use a whole new set of operating systems, many associated with the established personal computer platforms. While computer operating systems are geared to larger screens and keyboard and mouse input, phone operating systems are suited to smaller screens and more direct methods of interaction. The open-source movement is still going strong, with many mobile operating systems built on the freely accessible Linux system and many mobile operating systems that are themselves open-source.
Apple's iOS
Apple's iOS, like all things Apple, is a well-designed, proprietary system that is easy to learn, easy to use, fully integrated with Apple's high quality hardware and elegant in both appearance and functionality. Like all things Apple, it is not the least expensive option available. Most people will find that a reasoned cost-benefit analysis does not do the iPhone and iOS any favours, particularly when it comes to buying a new phone. However, the iOS has a huge number of available applications and comes with Apple's good customer service, high quality standard software and well stocked, well organised App Store. The newer versions of the iOS allow the iPhone to be used as a Wi-Fi hotspot, feature a "personal assistant" called Suri and can be used for video conferencing. People who love Apple products and are willing to pay for them will surely be seeking products like the iPhone 6s.
Google's Android
Google's Android is a Linux-based mobile operating system, and was the most popular smartphone OS as of the beginning of 2013. The Android OS features on flagship smartphones like the Samsung Galaxy S7. It is second only to Apple's iOS in the number of available applications. Android has a touch-screen interface and is highly customisable by both users and hardware developers. It is used as an OS for televisions, tablets, game consoles, and cameras as well as smartphones.
Symbian
Symbian was introduced in the year 2000 as Nokia's proprietary operating system, used exclusively in the phones they manufactured. However, Nokia eventually made it open-source, meaning that anyone can access the code that makes up the OS. For many years, Symbian was the most popular smartphone platform, and it will be supported by Nokia at least until 2016.
Windows Phone and Mobile Operating Systems
Window's mobile operating systems initially did not capture a significant percentage of the mobile phone market. However, the alliance between Microsoft and Nokia may change that. The Windows interface and the basic software are generally considered to be well designed, and although the number of applications available for Windows phones is not impressive, more are rapidly being developed.
Blackberry OS
The Blackberry was arguably the first Smartphone success story, and there are still many smartphone users, particular in the business world, who swear by Blackberries. The Blackberry 10 OS is best suited to people who are centred on e-mail, messaging and social media updates. It places all of these items into a single, easily accessible inbox. It also offers a good web interface, and there are over 100,000 applications available for the Blackberry.
Less Common Mobile Operating Systems
Here are a few other mobile operating systems, both up-and-coming and specialised players. None of these systems has anything resembling the number of applications available for the iOS or Android.
| System | Description |
| --- | --- |
| Firefox | Firefox is an HTML5-based mobile operating system, aimed at the wide open markets in the developing world. It is fundamentally a web browser that accesses websites as "apps." In its original form, it is highly customisable. |
| Ubuntu | Ubuntu is a Linux-based system developed by a British company. It is aimed at the enterprise market and at entry-level smartphone users. It has an elegant touch-screen interface and is well suited to gaming. |
| Sailfish | Sailfish is a Linux-based smartphone platform that has some compatibility with Ubuntu. |
| Tizen | A mobile OS developed by Samsung, Tizen is a Linux-based system for tablets, notebooks and smartphones. |
In Conclusion
Once a mobile or smartphone has been purchased, it is usually not possible to change the operating system. So, it is important to make a sound choice before purchasing a phone. Every mobile OS that is popular today can offer basic e-mail, web browsing, mapping and organisational features. With a little research, it should be possible to find the right version of the right operating system for any budget and any set of functional requirements.