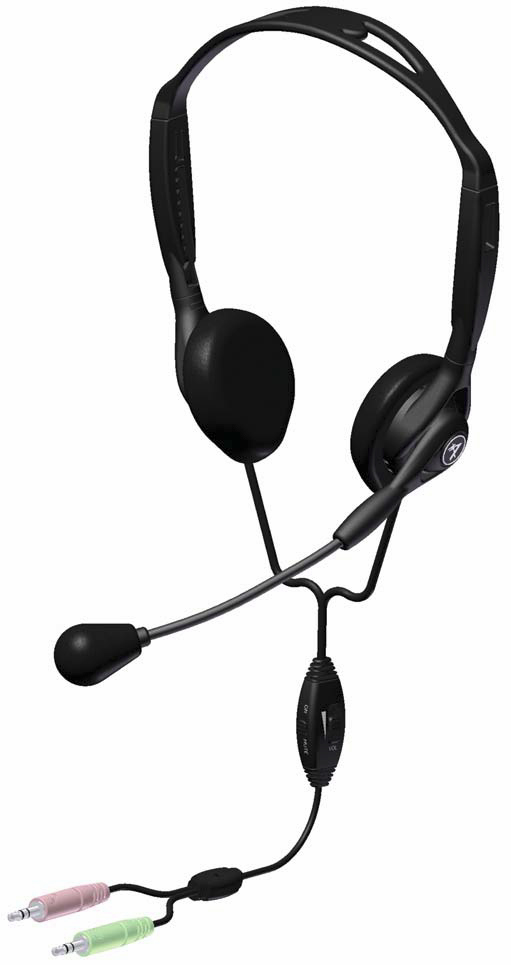 Headsets with playback controls enable the user to directly control the music, whether by turning the volume up or down or functions such as pausing, playing, and skipping. The controls may either be in the cable or the earpiece itself.
Choosing Budget Friendly Headsets with Playback Controls
With so many styles and models to choose from, there is a wide range when it comes to the price of headphones. Even very basic headsets can have simple playback controls, but when it comes to more advanced controls and sound quality, headphones can also become very expensive. So here are a few things to consider for when looking for budget friendly headsets with playback controls.
Advantages of Headsets with Playback Controls
Headphones with playback controls have a number of advantages over those without, and it's definitely a feature worth considering when purchasing a set of headphones. It means the user can put their mobile or MP3 player discreetly in a pocket and still have the ability to play, skip, pause, and adjust the volume of tracks as required. This can be of benefit when commuting, running, or during similar situations. In many cases playback controls are required on the headset because the device – such as certain phones – does not have easily available controls itself. This is the case with various multimedia phones.
Seamless Switching Between Playback and Calls
When using with multimedia phones, look out for Bluetooth enabled headsets which allow easy switching from playback controls to taking calls. This means there is no need to manually fumble around for controls, an important feature when it is necessary to be able to answer calls promptly.
Deciding on the Style of Headset
The different styles of headset have different types of earpiece. Over-ear headsets have earpieces that completely cover the ears, while on-ear headsets have earpieces positioned directly over the ear. Then there are in-ear headsets, in which the earpiece fits inside the ear. The style of headset chosen can affect the number and mechanism of playback controls.
Over-Ear and On-Ear Headphones
Full size, or over-ear, headphones are designed for optimum audio quality and are arguably the best choice when it comes to delivering smooth, natural sound without interference. Many of these incorporate playback controls in the earpiece, and there is no need to search around on the cable or take the earpiece away. On-ear headphones often have similar style buttons.
Position of Playback Controls
How user friendly inbuilt playback controls are can vary. Some headphones have the buttons arranged in a circular layout around the earpiece. While a neat enough arrangement, this layout can make it more difficult to find a particular control, which can be frustrating. Other headphones have controls in a linear arrangement at the side of the earpiece. So long as the order for the controls is known, this layout makes it possible to find a certain control quickly and easily.
Finding Budget Over-Ear and On-Ear Headphones with Playback Controls
Over-ear and on-ear headphones by well-known brands can be some of the more expensive headsets out there, so if on a budget it can make sense to look around for lesser known brands. Remember that quality isn't necessarily dependent on a well-known name, and that in many cases what is being paid for is simply the name, and sometimes associated advertising, not the quality of the product. This is especially the case with a product like headsets, where sound quality can be surprisingly subjective. Another factor to bear in mind is the presence of other special features. For example, there are over-ear and on-ear headphones that come with features such as noise cancelling technology, surround sound, water resistance, and foldable headbands or detachable cables. Consider how important these extra features are, because they all add some serious amounts to the cost of a headset. The lack of various features such as this does not mean that the headset is of low quality or cannot produce superb quality sound – often quite the opposite.
In-Ear Headphones
Standard in-ear headphones are ubiquitous, having long been supplied with new phones and portable multimedia devices such as iPods and MP3 players. Sometimes the earpiece actually goes into the ear canal, and these in-ear headsets are sometimes known as canal earphones.
Position of Playback Controls
With in-ear headsets, the playback controls are typically found on the cable. This means the cable will have to be accessible, which can mean dangling cables. The upside is that it is easy to see the controls.
Finding Budget In-Ear Headphones with Playback Controls
In-ear headphones are very attractive from a costing point of view, and if on a budget, many buyers veer automatically towards this type of headset. There is no denying that they can be found more cheaply than the other types. The sound quality can vary with in-ear headphones. However, while this can be subjective, as mentioned above, budget in-ear headphones can have some other disadvantages. Some people struggle with the fit, finding them uncomfortable or prone to falling out. This is where canal earphones have the upper hand, but these can be slightly more expensive. It is still possible to find canal earphones on a budget; it just takes a bit more searching. Look for universal canal earphones as these will be cheaper than custom moulded earphones.
Compatibility
It goes without saying, but one of the most important things to be aware of when buying headsets to use with different audio devices is whether or not they are compatible with the device. Even if music can be played through them, the playback controls may not work in conjunction with them. Check out manufacturer's details, product descriptions, and forum websites to find out if particular headphones work with certain devices.
Consider Older and Used Headsets
Older headsets can still produce solid sounds, and there is often no need to look around for the latest technology to find a great listening experience. As well as new headsets incorporating older technology, there is also the option of buying used headsets if on a budget. So long as certain guidelines and common sense are followed, there is no reason why buying second hand cannot be a smooth and satisfying experience. Always read the seller's description thoroughly and take note of any potential issues, raising these with the seller for further clarification if necessary.
Conclusion
Headphones with playback controls are easily found, and while there is a large range in price, there are several models available which will not break the bank. These include both headsets which fit over or on the ear and those that fit in the ear. Whichever style is preferred depends upon various factors, one of the most important of which is how portable they need to be. Check out the positioning and type of playback controls to assess how user friendly the headphones are, and remember to look out for those with easy switching between playback controls and taking calls if the headsets are to be used with multimedia phones. Tips for finding budget headphones with playback controls include looking for lesser known brands, older headsets, used headsets, and those without any additional special features which could add to the price.