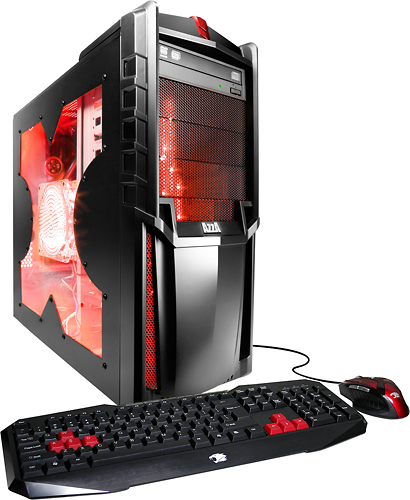 For consumers shopping for either a PC desktop computer or an all-in-one, it is sometimes a confusing or frustrating process. Some buyers know what they want, and it is simply a matter of shopping by brand, price, or features, but some buyers do not know the difference between the two, and it helps to do a bit of comparison shopping to see which type of computer fits their specific needs.
A PC desktop and all-in-one is an investment that should last for years, so shopping for one should be done carefully. Some consumers are brand loyal, and shopping by brand is a good way to select a machine. Some buyers want something entirely different than what they have had before, or want to try a whole new size or style of machine.
PC desktops and all-in-ones are both machines that sit atop desks, but the space they take up varies as well as the pricing and additional features. Buyers should select the best type of computer for their budget and needs from the wide variety of desktop and all-in-one PCs on eBay.
PC Desktops
The main difference between a PC desktop and an all-in-one is that the desktop has a separate processor, called a tower, which takes up more room than an all-in-one computer does. A PC desktop is generally also more affordable than an all-in-one, which has more features than a standard PC desktop. However, when it comes right down to it, there are not many significant differences between the two types of systems in terms of how they work.
Brands
For consumers who are interested in shopping by a particular brand, there are a few which are well known when it comes to purchasing PC desktops. Brands vary by features, benefits, style, and price.
The most common brands of PC desktops include Dell, HP, Asus, and Winbook. These brands then offer various models of PCs, and each model offers something different. Some things that buyers may want to consider when looking for the perfect brand of PC desktop is what type of processor it offers, how much memory it has, and how large the monitor is.
Benefits
The great thing about PC desktops is that they can be upgraded easily, especially when it comes to performance such as memory and processors. Another benefit to some PC desktops is the fact that they are very affordable. All-in-ones are newer and therefore more costly. Another benefit to using a PC desktop computer is that they offer higher performance than many other types of computers.
Features
Some features of desktop computers that buyers may be interested in is an included CD/DVD drive as well as burners, touch screen capability, additional features for gamers, such as multi-player capability and video card ease of use, and high definition screen resolution. Solid-state hard drive is another feature to look out for, since newer desktop computers offer these drives, which are much faster than standard computer hard drives of the past.
New machines may even have the capability to play Blu-ray discs as well as standard DVDs. For consumers who have other electronics at home that they would like to connect to the PC for wireless use, having Wi-Fi connectivity as well as a router is a good option.
All-in-Ones
The major difference between an all-in-one and a PC desktop computer is space. Since an all-in-one lacks the additional piece of equipment that a desktop has, the tower, it takes up much less space than the desktop computer. The processor is stored inside the computer, so all that the buyers need room for is the monitor, the keyboard, and the mouse, since everything else is inside.
Brands
Popular brands of all-in-ones include HP, Toshiba, and Asus. These brands offer different features for various prices. Most brands of all-in-ones are a bit higher than traditional desktop PCs, but buyers are paying for a quality machine that saves on space and is more efficient, with not as many cords and cables everywhere.
Some higher end brands of all-in-ones, such as Sony, offer the users a ton of storage in the hard drives, fast processors such as the Intel Core i5 processor, and high-definition screen resolution. A fancier all-in-one with a larger monitor size is a bit more costly than a smaller one with less storage space in the hard drive.
Benefits
All-in-ones typically includes a wireless keyboard and mouse, which also eliminates cords and is easy to use and fun. Most all-in-ones have touch screen capability just as desktop PCs do, and they also offer a more streamlined, compact appearance, which is perfect for users who do not have much desk space. All-in-ones are lighter and less bulky than traditional desktop PCs, which makes them easy to move around if needed.
Features
Some all-in-one monitors are made to be wall mounted, so users can watch movies or videos easily on the screen. Other features of all-in-ones include a remote control, multi-touch control, HD screens, and overall stylish look with the thin display, as well as wireless keyboard and mouse, and minimal overall appearance for users who are concerned with aesthetics. Other important features of all-in-ones include a TV tuner card for watching television shows easily, and the fact that all-in-ones virtually replace a family television set and is an all-inclusive media centre.
PC Desktop or All-in-One: Comparing the Two
There are some common differences that may sway buyers toward either a PC desktop or an all-in-one. It is easier to select the right machine for buyers' specific needs if those key differences are known before shopping for a new computer. On the whole, both machines have their good qualities and should both be long lasting and durable additions to a home office or home theatre system.
| PC Desktop | All-in-One |
| --- | --- |
| Larger system, which also provides more security and stability for the machine; less likely to be broken | Less clutter; more minimal system that offers a lightweight feel, but can be more fragile if carried around often; also can be wall mounted |
| Easier to upgrade memory, cards, or hard drives along with various mice, keyboards, or monitors | Not as easy to upgrade components inside the computer, but computer can be purchased with components already installed |
| Higher performance capability | Can result in lower performance due to smaller size, but may come with a great processor so computer is fast and additional memory, for a price |
| More flexibility | More portability |
| Traditional, inexpensive, reliable | Trendy, more costly, separate parts cannot be replaced to increase computer life |
| Cannot be moved or mounted; stays in one place but offers large screen capabilities for movie watching; Blu-ray capabilities in some models | Doubles as an HD television set and media centre |
Buyers should purchase the right computer for them no matter what, depending on how much they want to spend and what their specific needs are. A family computer that everyone uses or a home office may need a standard desktop, but buyers who want to use the computer as a television or for gaming may need the convenience of an all-in-one system.
How to Buy PC Desktops and All-in-Ones on eBay
To search for the right PC desktop or all-in-one on eBay, navigate to "PC Desktops and All-in-Ones". To make it easier, you can shop by brand, screen size, or processor type, or you can key in more specific terms such as "Dell all-in-one" to bring up only that type of system. If you are not sure what you want, browse both types of computers and read the features to make a decision. Comparison shop based on details like processor type, memory, added features, and price. In fact, you can even shop by price range so you only see machines that are affordable for your budget.
Buy a desktop PC or all-in-one from a reputable seller, especially if you are getting a used computer. Shop from merchants who are Top-rated sellers, and instead of shipping your new computer, offer to go by and pick it up in person. It may be easier when you are shopping to check and see if the seller is local and if you can work out a pickup in person. Feedback is very important, and once you have received your computer and everything has gone smoothly, tell others about your great experience by leaving your own feedback on the seller's page. This is a great feature that allows future buyers to make good purchases.
Conclusion
Purchasing a new computer is not a decision to be taken lightly. Because of that, shopping on eBay is a great way for consumers to compare prices and features, buy computers from well-known and favourite brands, and get all of the additional peripheries and supplies that are needed to set up the system properly.
While there are distinct advantages and disadvantages to both desktop PCs and all-in-ones, they are both quality machines which offer many features and benefits. In the end, it is a matter of space, cost, and personal preference when it comes to buying one of these styles of computers.
For consumers who enjoy staying on the cutting edge of technology and want a more modern, stylish machine, an all-in-one is a great choice. For a reliable, secure, but larger machine that takes up a bit more space, a PC desktop is a solid choice. Buyers who have specific hobbies, such as movie watching or gaming, may want to pick a machine based on the capabilities that support that particular hobby.