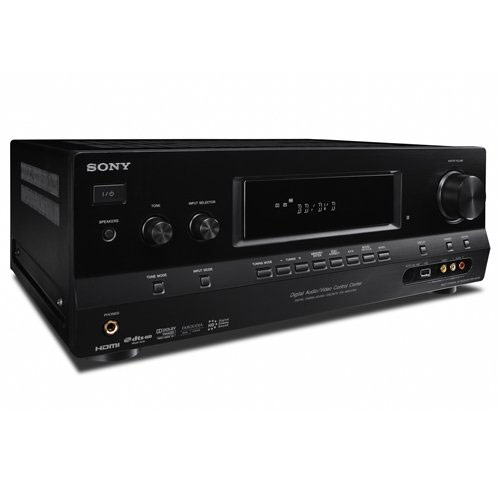 The consumer who wishes to be able to view every type of digital broadcast, from standard scheduled TV programmes to YouTube and other Internet videos, films and recordings, including Catch-Up TV, needs to invest in the appropriate digital TV receiver. This cunning piece of kit, which first came onto the market in 2002, converts digital signals into analogue signals, allowing an analogue television to receive digital television broadcasts. Hence, a perfectly good television set does not need to be discarded.
Such digital receivers can be purchased from a variety of stockists. These include High Street home electronics shops and retailers specialising in televisions and home entertainment equipment. With various well-known brands producing digital receivers, shoppers can be relatively confident of finding a reliable, long-lasting gizmo to make the most of their telly-gazing experience. Similarly, with minimum fuss, these same items are obtainable online, not least from the well-established auction website, eBay.
The consumer who is contemplating purchasing a digital receiver, also known as a set-top box,, needs to take into consideration a few factors, principally compatibility with currently owned apparatuses, range of functions, user-friendliness, and condition.
Background to Digital Receivers
The UK's much-heralded digital switchover took place gradually over a five-year period, from 2008 until 2012. The now redundant old analogue television signal simply went black and any households not set up for digital transmissions were left high and dry; however, provided that the consumer obtains a relatively inexpensive digital receiver, the benefits are considerable. Viewers who had, had no more than the five terrestrial channels to watch previously, effectively gained an upgrade. Thanks to the digital switchover, those viewers now get access to all of the additional free-to-view extra channels, in addition to the basic five.
UK consumers have a bewildering array of choices. They may decide to opt to sign up to a broadband service provided by one of the phone companies, to invest in cable or satellite TV, or to buy and install a digital set-top box, also known as a receiver. The last, if merely connected to an ordinary VHF or UHF antenna,, is generally the least costly option.
Choosing a Digital Receiver
To secure the best home entertainment system possible, a working knowledge of the various components is a great help. The receiver is the nerve centre of the home entertainment setup, acting as a conduit for the other components. The receiver may be listed as a set-top box, a digital tuner, or a digital recorder receiver. Getting the right one should open the way to a measurably more slick and satisfying viewing experience for the consumer.
Compatibility
The buyer embarking on the purchase of a new Freeview box should have no difficulty with compatibility. The lead from the box plugs into the aerial socket in the wall, and a further lead connects the box itself to the television. For complete certainty, it is advisable to select a receiver that carries the digital tick logo. This mark signifies that the receiver is switchover-compatible. There is no need for the television and receiver to be of the same make. It is worth carrying out some research into the most suitable digital receiver to use with existing equipment.
The Receiver's Functions
Besides its principal purpose of receiving free-to-air standard-definition MPEG2-coded television services, and free-to-air radio services, thus enabling an existing analogue TV set to remain working, the digital receiver is often capable of the following decoding: DTR, MPEG4, and HD. Depending upon whether the user has a satellite dish,, the chosen receiver can perform the function of receiving those satellite stations, too. The most advanced also have Internet access, can decode encrypted services, and come with a remote that handles many functions.
When choosing a digital receiver, and looking for value for cash, it is a good idea to check carefully which features come with the item in question. The high-spec digital receiver is likely to have most or all of the following features: a wide frequency range, typically VHF: 174-230MHz or UHF: 470-862MHz; fast frequency changing; MPEG-2 digital demultiplexer and fully DVB-T compliant; programmable digital channels for television and radio;; selection of groups of favourites; parental control for channels; screen display comprising 256 colours; electronic programme guide supported; five-function event timers, including off, once, daily, weekly, and monthly mode; subtitle support; languages; support for SD, MMC, and MS memory cards; USB2.0 host; support for photos in JPG, BMP, and GIF formats; MP3 player; support for OGG, MP3, and WMA formats; video player; TV recording to USB2.0 drive.
Essentially, the humble digital receiver performs jobs much like a desktop PC.
User-Friendliness
It is important when contemplating a digital receiver purchase to decide just how easily understood the user interface needs to be. The less computer-literate user may wish to have simple and transparent navigation and know how to return to the root or default decoding condition.
A reassuring feature of digital receivers or set-top boxes is their ease of connection to a television, normally amounting to a single connection via a cable.. Full instructions should always accompany the equipment.
One important capability for the user to master is retuning. One knock-on effect of the UK digital switchover is that at times channels are lost. This can also happen periodically as a result of fluctuations in signal strength. Retuning is usually a simple procedure, and is normally fully outlined in the manufacturer's instructions.
Retuning comprises clearing the box's memory and rescanning all of the channels, as follows. First, unplug the aerial or other signal source from the device and leave it disconnected. Second, from the menu, click on "rescan" or "retune". Wait several minutes, after which the legend "no channels found" appears. Third, unplug the box from the main electrical supply, then wait 30 seconds with it disconnected. Fourth, the aerial and the main supply now may be re-connected and the equipment switched back on. Lastly, returning to the menu, click again on "rescan" or "retune", which should restore all of the channels.
It should be noted that sometimes, after re-tuning, the order in which channels are listed can change.
The Receiver's Condition
One way to keep costs down is to check out refurbished receivers, used receivers which have been sent back to the manufacturer's workshop in order to be re-conditioned and returned to full working order. Equally, used tuners purchased directly from their owners can be an excellent money-saving option, and those purchased online should come with a return policy, in case of faultiness.
Brand new receivers are increasingly competitively priced, and often, far from sitting inconveniently on the set top, are designed to live discreetly beneath the television set. Others take the form of a small vertical tower designed to be tucked amid the other home theatre equipment.
Another aspect of user-friendliness is the environmental aspect. The purchaser can opt to buy a device that consumes little energy. Organisations, such as the Energy Saving Trust, lists recommended brands and models with ultra-low consumption.
Buying a Digital Receiver on eBay
There is an inexhaustible supply of digital receivers on eBay, and the hopeful buyer is virtually certain of gaining satisfaction. With such an extensive list being populated by the initial search on the eBay website for a digital receiver, you can then narrow the search by using keywords, including preferred make, colour, and terms such as "value" or "budget". Check the description to ascertain whether the digital receiver comes with a remote control zapper requiring batteries. Check that the seller's description of your chosen item also includes a manual or instruction sheet. Where necessary, extras, such as Scart leads, can also be purchased from eBay sellers. In other words, no matter which combination you are looking for, it can be found on eBay..
One big advantage of eBay is the possibility of posing questions to the seller. Any uncertainty about, for example, the functions that the receiver possesses, about its weight or dimensions, can be cleared up by clicking on "message the seller". All accredited sellers reply promptly. Buyers have some say over speed of delivery, too, due to the fact that sellers offer more than one class of postage, and in many cases courier delivery is an option. The buyer is charged the commensurate postage fee by the seller. Reassuringly, many sellers clearly state a return policy, something that may prove relevant should the digital receiver fail to meet your requirements.
Conclusion
Home entertainment has never been as diverse and exciting as it is today. With highly affordable equipment making it possible to play every type of media through the formerly humble television set, there is virtually no UK household that can manage without a digital receiver.
eBay offers one of the most ample selections of digital receivers to be found anywhere, and at exceptionally competitive prices. As a lightweight item, there is nothing to deter the purchaser from buying online, transportation being straightforward and inexpensive.
With the demise of analogue television, the digital receiver makes retention of an old, much-loved television set achievable. The decision a buyer makes depends upon how much they wish to spend and on whether they merely wish to view digital television, or want more functions, such as the ability to pause television, record programmes, skip commercial breaks, and access Video on Demand. Paying close attention to what the equipment promises to do is the key to making a satisfactory purchase.