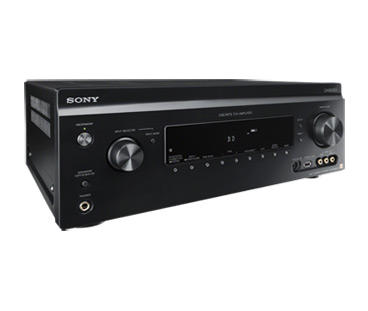 Hard disk receivers are capable of recording and storing a high number of television programmes at once. They allow viewers to watch favourite programmes at their leisure, or skip past unwanted parts of a show or sports game. These units are more practical than either VCRs or compact disc recorders, as they do not require the information to be stored on an outside unit. Instead, they record data directly to an internal hard drive, just as computers do. When users are done with a programme, they simply delete it from the machine to make room for new ones.
Hard disk receivers are produced by many top electronics manufacturers, and designed with a range of features. Begin shopping by considering the storage space, resolution, and playback options of a unit, and select additional features like USB ports and photo manipulation. Buyers may also wish to read reviews of available products for information about their ease of use and durability.
Hard disk receivers are available from electronics and department stores, as well as online retailers. Marketplaces like eBay have listings from private and commercial sellers, and can be used to quickly browse multiple products. The high number of receivers available gives buyers the opportunity to find a quality product to suit their needs, so shop around to find the best products for a home entertainment system.
Hard Disk Receiver Features
Buyers have several options while shopping for hard disk receivers.. Choosing a product with a suitable amount of disk space and the desired recording abilities is important, and it is also worth determining the video resolution and types of outputs on a unit. Begin by choosing storage capacity.
Hard Disk Size
The size of the hard drive on a receiver affects the amount of data that can be stored. Many modern receivers are designed with at least 500GB storage,, and some have as much as 1000GB.. Owners who like to record and store multiple programmes should consider larger disk drives. Keep in mind that storage space is filled more quickly at higher frame rates, so a large drive is useful for buyers who prefer high video quality, as well. In general, a hard drive can accommodate just over two hours of video per GB of space.
Recording Abilities
Hard disk receivers are designed with varying abilities to record and play video. Consider each of the following options to find a receiver that suits the needs of its users.
Simultaneous Recordings
Modern receivers are capable of recording more than one programme at once, which allows users to watch programmes that aired with conflicting time slots. This can be especially useful for multi-person households.
Simultaneous Record and Playback
For added convenience, be sure the hard disk receiver being purchased is capable of playing back a recording without interrupting another one in progress. A more advanced form of this feature is called time shifting.
Time Shifting
Time shifted recordings allow users to begin watching a programme while it is still being recorded. The programme can be paused, advanced, or rewound without interfering with the recording. This option can be used to fast forward through unwanted parts of a programme while still watching it on the same day it is broadcast.
Video Resolution
Video resolution affects how crisp and clear an image is, and higher numbers indicate better picture quality. Most modern programmes are broadcast in a high-definition format, which includes 720p, 1080i, and 1080p. If a hard disk receiver is not designed to record in these formats, the programme is downscaled to a lower resolution, which means viewers don't get to enjoy the original picture quality.
About Resolution
The number in a resolution indicates the amount of horizontal lines used to comprise an image, while the letters indicate how the lines are drawn on the screen. A progressive (p) format is able to produce every line in an image simultaneously, while interlaced (i) creates odd- and even-numbered lines separately. Progressive is considered a higher level of resolution, and is free of the interline twitter effect produced by interlaced formats. For best results, choose a hard disk receiver capable of recording in 1080p.
Upscaling
It is possible to find hard disk receivers capable of upscaling video to a better resolution. This means the receiver judges where pixels should be and fills in the image to create a better picture. For example, a video that is in 480p may be upscaled by the receiver to 720p. Keep in mind that the video quality after upscaling cannot be as good as true 720p, though it is still noticeably better than 480p.
Video Outputs
The video outputs contained on a hard disk receiver affect its compatibility with other products. Composite video and RCA audio outputs are standard on all products, though it is worth checking for an HDMI port, as it allows HD video to be transmitted to the television. Keep in mind that the television must support the same level of high-definition as the receiver in order to view a video properly.
Extras
Although playback features and storage capacity are likely to be the most important considerations for a buyer, it is worth considering many of the other options available. The following table lists some of the most common extras included on receiver products.
| Feature | Description |
| --- | --- |
| USB Port | Enables viewing of videos and photos from flash drives,, MP3 players,, and other USB-compatible devices. Also allows recording to an external device via USB port. |
| SD Port | SD cards,, like those used on digital cameras,, can be inserted into receivers with dedicated ports. This allows photos from the card to be viewed on a television, and also enables recording of video to an SD card. |
| Slideshow | Places photos from a USB drive or SD card into a slideshow format. |
| Zoom | Allows user to zoom in on a photograph to view it in greater detail. |
| Image Rotation | Photos presented on-screen can be rotated, and in some cases, other photo editing options can be used. |
Many other features are available on modern hard disk receivers. Look for specifications sheets on products from top manufacturers to learn about the types of extras available.
Reviews
Hard disk receivers can be an expensive purchase. To get the most from a unit and ensure that it lasts for many years, take the time to read reviews of a product. Professional reviews are available on websites devoted to modern electronics, while user reviews can be found on blogs, online forums, and shopping sites. In some cases, buyers can find dozens, or even hundreds of buyer ratings and reviews for a single receiver. Professional reviews tend to focus on performance and options, while user-generated reviews can offer information about compatibility with other items within a home entertainment system, as well as the longevity of a unit.
How to Buy Hard Disk Receivers on eBay
A high number of hard disk receivers are available for purchase on eBay. One of the easiest ways to begin a search for these products is to enter keywords from the home page. For example, to find general listings, type "tv recorder" into the search field. You may add new keywords to the search results that appear, or navigate listings with the category links, which can be used to shop by brand, hard drive capacity, and other features.
Once you have narrowed search results to desirable items, take the time to inspect item listings. Read the full description of the item, including information provided by the seller. In some cases, specs from the manufacturer are also provided. Be clear on the price of the recorder, as well as any shipping charges that apply. You may view the shipping methods used by the seller, as well as the forms of payment that can be used to complete the transaction.
Sellers on eBay have positive feedback ratings that reflect the satisfaction of their buyers within the past 12 months. Consider this percentage in relation to the number of transactions a seller has completed to find experienced and reliable sellers. Once you have received your recorder, leave feedback about your experience. This helps the seller improve in any areas you felt were lacking, and also informs future buyers.
Conclusion
Hard disk receivers allow users to record and store their favourite television programmes and watch them at any time. They are produced by many top electronics manufacturers, and are designed with a range of features and capabilities. Begin by considering the storage capacity of a unit. Buyers who store a lot of programmes, or prefer to watch them with high frame rates should consider larger capacities. It is also worth determining which video resolutions are supported by a product. 1080p is the highest resolution available, and products with upscaling can even improve the video quality of low resolution video. Look for receivers with time shifting, and the ability to record multiple programmes at once for the best performance. Choices can be refined by additional features like USB compatibility and photo manipulation.
Hard disk receivers are available from electronics and department stores, as well as online sellers like those on eBay. Shopping online can help buyers become familiar with the full range of products and features available, and compare prices between sellers. Whether for recording a favourite programme or viewing a slideshow of family pictures, a hard disk receiver can be found to suit a buyer's needs.