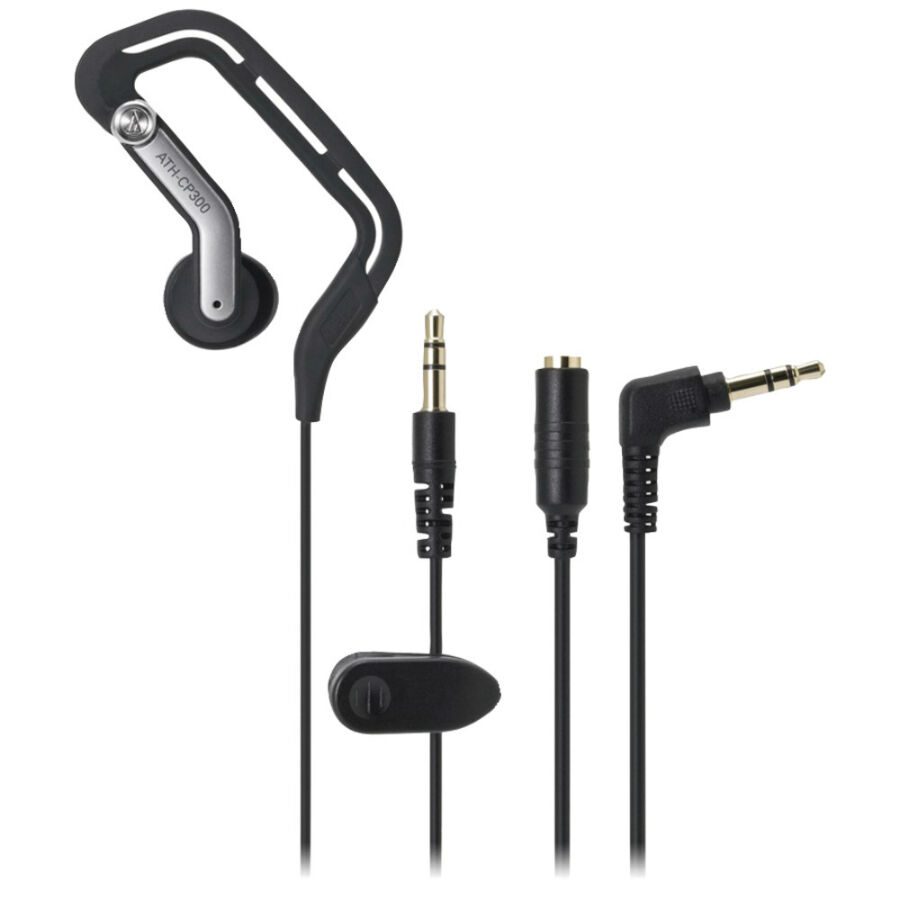 There is nothing quite as enriching in life as good music. Studies show that music boosts people's moods, helps them to focus, de-stress, and pick up the pace when exercising. Despite the activity, listening to music makes any experience more enjoyable. Music is a great way to get through the work day, as well as a great escape from a noisy situation such as a bus, train, or plane. For situations like these where music can't be played out loud, headphones make it easy to listen to music in a quiet area or on the go.
There are many different styles and types of headphones that have different features based on the listener's needs. While all headphones play music, there are many different types to choose from. Popular headphone features include noise-cancelling options, as well as their ability to easily fit into a bag or purse to be transported from place to place if necessary. Headphones can be purchased in electronic stores, department stores, or online using eBay. Before choosing which headphones to purchase, consumers first must understand the different types and styles to choose which headphones fit best for them and their budget.
Types of Headphones
While choosing headphones may seem like a simple purchase decision, it is important to first consider the different features and qualities of each type of headphone set. Some headphones are better known for producing crystal clear sound, while others are known for their lightweight qualities and ease of use when working out. Understanding the different benefits and drawbacks of each type of headphone helps the buyer come to an informed decision so they can be satisfied with their purchase.
Over-the-Ear Headphones
Over-the-ear headphones, also known as circumaural headphones, are round headphones with circular or ellipsoid cushions that cover the entire ear. These headphones are known for their clear sound, and are better than other options for reproducing low bass sounds. Another benefit of over-the-ear headphones is that they are better at blocking outside noise. The drawbacks to these headphones are that they are often much heavier than other types, and can interfere with hair or earrings. However, the design of the ergonomic headband and ear pads help reduce any discomfort caused by weight.
Supra-aural Headphones
Supra-aural headphones have cushioned pads that press against the ears, which in turn cover the ear area entirely. Supra-aural headphones were popular in the 1980s since they were generally bundled with stereo systems purchased during that time. Because supra-aural headphones are one of the older models of headphones, they are one of the most affordable, and can often be purchased for a very reasonable price. These headphones are more lightweight than the over-the-ear option, but can interfere with hair, glasses, or earrings. Another downside to supra-aural headphones is that they do not block outside noise as well as well as other options, and because of their size, they are not as convenient to carry around.
Ear Pads
Ear pads, also known as closed-back headphones, are semi-open headphones that are worn on the ears but do not entirely cover them. Ear pads range from very affordable to expensive, depending on the quality. Ear pads are generally lighter and more comfortable than over-the-ear headphones, and higher quality ear pads are known to produce very clear sound. These headphones do not typically interfere with hair, glasses, or jewellry, and generally stay put when working out or on the go. For people looking to purchase ear pads to workout, sports ear pads are one option that have features such as a headband, neckband, or clips fitting around the ear. One drawback of ear bud headphones is that they are not as effective at blocking out background noise as other headphone options.
Earbuds
One of the most common types of headphones is earbuds, because of their small design perfect for people on the go. Earbuds are small headphones that are placed directly into the outer ear, but not into the ear canal. These headphones are often included with iPods, iPhones, and other MP3 devices. The sound quality varies based on the quality of earbuds, but they are not as effective at reproducing low bass as other over-the-ear options.
The drawbacks to earbuds is that they are ineffective at blocking outside noise, and have been said to be uncomfortable and prone to falling out of the ear. Foam pads, however, are available for added comfort. Since earbuds are inserted directly into the ear, listening to music at high volumes can cause hearing loss or damage over time.
In-Ear Headphones
Another type of headphones that are small, easy to carry, and inserted into the ear are in-ear headphones. In-ear phones are sometimes referred to as canalphones. Unlike earbuds, in-ear headphones are longer and fit directly into the ear canal. In-ear headphones can range from inexpensive to expensive, increasing in quality as the price rises. The highest quality in-ear headphones are known as in-ear monitors, or IEMs, and are commonly used by musicians, audio engineers and audiophiles.
Canalphones are much more effective at blocking out background noise than earbuds, since they are inserted directly into the ear canal. They are also much less prone to falling out of the ear. Custom IEMs are also available and are customised to fit one individual's ear and usually do not fit in other people's ears. While this benefit is important to people using these headphones for a living, they are often costly and not a necessity. Like earbuds, the downside to in-ear headphones is that they can damage hearing over time if the user is not careful about excessive volume.
Noise-Cancelling Headphones
For those who are concerned with outside noise, noise-cancelling headphones are the most effective option for reducing background noise. These headphones use a microphone, electronic circuit, and a speaker. The microphone picks up the sound waves caused by other noises, and the headphones produce the exact opposite sound wave in order to cancel the sounds out. The opposing wave patterns work by cancelling each other out in order to leave the audio as the only thing the user will hear. Noise-cancelling headphones come in either over-the-ear or canalphone options.
Wireless Headphones
For people who use headphones for exercising or running around, wireless headphones may be the best option. Wireless headphones work one of two ways. The first is by sending radio waves from the audio player to the headset. The downside to this is that cell phones and other devices can interfere with reception. The second way wireless headphones work is by using Bluetooth technology to send narrow bandwidth transmissions to the headphones. Bluetooth wireless headphones often produce excellent audio quality, but the downside is that the range is shorter than other wireless options.
Headsets
A headset is comprised of headphones connected to a microphone, which allows users to connect to their phones or computers and make calls. Headsets are available with either a single or double earpiece, with an external microphone held in front of the user's mouth. Some iPhone headphones are now sold as headsets, with a small microphone attached to the cord. Headsets allow uses to talk on their phone with hands-free operation, which is much less of a risk when driving. Moreover, headsets can be used for aviation, theatre or or television studio intercom systems, and PC gaming.
Set a Budget
After consumers understand the different types of headphones and decide which option would be best for them, they should set a budget to ensure they get the best quality headphones without overspending. With the many different headphone options available, it is simple to find the right set of headphones for any budget. Some people prefer to shop specific brands, which can be expensive. When buyers are open to different options, they are more likely to find quality headphones they can afford.
Purchasing Headphones on eBay
After evaluating the different options for headphones, eBay makes it easy to find exactly what you are looking for from the comfort of your own home. Because eBay has thousands of options for different headphones, you can find exactly what you're looking for while staying within your set budget. If you are someone who's always on the go, a lightweight pair of earbuds may be your best option. You can begin your search by searching 'earbuds' in the keyword search on the eBay homepage. If you aren't sure which headphones you want, you can use a broader search term such as 'headphones' to browse the different types of headphones along with the prices of the different options. To stick within your budget, you can set your price maximum in order to only see results that are within your price range. eBay is also a great place for purchasing devices that work with headphones, such as MP3 players, cell phones, and stereo systems.
Conclusion
Headphones make it easy to listen to music at work, on the go, and anywhere else. For decades, people have been relying on headphones to bring them music which otherwise wouldn't be available. While all headphones play music, different options have different features to enhance the user's overall listening experience. For people who use headphones for travel or public transportation, noise cancelling headphones block outside noise and create a calm, peaceful atmosphere. For those who use headphones primarily to workout or run around, earbuds or wireless headphones may be the best option for easy wear and convenient carrying.
Other people choose to purchase headsets so they can use their phone hands-free when they drive. By understanding their needs, users can make an informed purchase decision when buying headphones. With the many different features on headphones today, users can easily find exactly what they are looking for without spending outside of their budget.