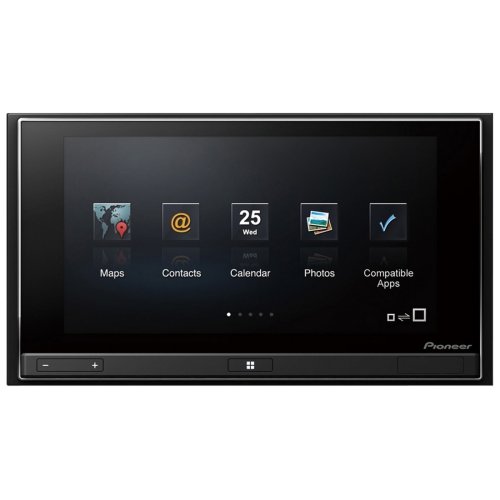 Electronic technology changes much faster than automobile technology. The latest DVD and audio players are compatible with a wide variety of formats, including iPods, HD radio, and Blu-Ray. However, audio systems inside of a car often lag far behind their electronic counterparts. All too many people are still driving around town listening only to local radio stations or CD's. While they may own an iPod, there is no way to connect it to the car's audio system, so it is all but useless when driving.
Nowadays it is even impossible to answer the phone while driving, as long as their audio system is Bluetooth-enabled. Fortunately, choosing to purchase an aftermarket touch screen DVD player for the car from either an electronics shop or online at a website like eBay,, allows customers to enjoy their car's audio system and watch movies. Customers should focus on a how a player can best meet their needs for ultimate enjoyment.
DVD Features
Customers who are choosing to instal a touch-screen DVD player into their car obviously cares about DVD quality. This means selecting a model based on screen size, detachability, and DVD playback. All DVD players are able to play DVDs, but only some models are actually capable of working with DVDR or DVDRW. Buyers who are only planning to watch store-bought movies need to focus only on a model that plays DVDs. However, customers who like to play DVDs they made at home, should purchase a brand that plays DVDR or DVDRW.
Screen Size
DVD players for the car are limited in their screen size because they have to be able to fit inside of the dashboard. This means that they cannot be too large. Standard model sizes have 7-inch, or 17.7 cm screens. Slightly smaller versions come with 6 inch, or 15.2 cm screens. Depending on the size of the dash, it may not be possible to purchase the larger size. Those with smaller cars should lean towards smaller screens, while those with larger SUVs and trucks can handle larger 17.7 cm screens with ease.
The downside to owning one of these smaller screens is that some customers report that it is difficult to press the tiny touchscreen buttons. This is doubly true when trying to operate a car at the same time. When evaluating a player, always pay attention to how easy the display screen is to use. Keep in mind that larger buttons are easier to operate than smaller ones.
Detachability
Some models have screens that are able to be detached from the dashboard. This feature comes in handy for customers who like to watch movies or TV shows while on a break from work. The detachable screen snaps off of the main console and allows the owner to hold it in their hands. When the owner is done, the screen should easily snap back in place. Try practising removing and replacing the DVD screen in the store to see how easy it is to use. Then, take note of the models that are appealing and shop through eBay to find the best deals.
Screen Colour
Movies are only going to look as good as the screen that plays them. The HD revolution has not impacted most touch screen DVD players, so forget worrying about 720p or 1080i screens, as the average player typically uses WVGA resolution. This is the same type of resolution found on many computer screens and mobile phones alike. It has a slightly higher resolution than VGA, and those technophiles who want only the best can choose from the different WVGA types.
| x (pixels) | y (pixels) | x:y ratio | x:y (megapixels) |
| --- | --- | --- | --- |
| 800 | 480 | 15:9 | 0.384 |
| 848 | 480 | 16:9 | 0.407 |
| 852 | 480 | 16:9 | 0.409 |
| 854 | 480 | 16:9 | 0.410 |
Because the screen size is so small, the differences are minute. High end players feature slightly better WVGA resolution, but most users do not notice the change.
One of the best auxiliary features of a touch screen DVD player is its ability to play digital radio broadcasts. HD radio allows listeners to pick up far more channels than they would be able to get locally at improved sound levels. Satellite radio is also making some headway in the UK following the launching of the Solaris Mobile satellite in 2009. WorldSpace Europe also has plans to start offering satellite radio. While SiriusXM (the merger company of former foes Sirius Radio and XM radio) are extremely popular in the US and Canada, these models do not work in the UK. Therefore, there is no need to purchase expensive models with SiriusXM capability.
Customers who are always on their phone may need a DVD player in their car equipped with Bluetooth compatibilities. Bluetooth synchronises with other electronic devices, allowing drivers to talk on their phone through the car's audio system without having to lift their hands. This is significant because studies that revealed that drivers who use one hand to drive and the other to talk on the phone, are more likely to be involved in accidents.
Another benefit of Bluetooth is that it works well with mobile phones and portable
media
players. There is no need to worry about connecting an iPod into the system with Bluetooth. The player scans the device and plays back all music stored within. This is also true of iPhones, and Android based phones, that store large media files. Drivers can even access their Pandora app for playing music.
Navigation
It is not always easy to find directions, especially when in the car. Players that come with a built-in GPS navigation system afford drivers the luxury of never have to scramble to read a map ever again. Simply input the destination into the player and listen as it talks the driver through all of the directions. It is perfect for long trips, or even when drivers have to venture into an unfamiliar part of town. Some players use their own in-house GPS navigation system, while others use services provided through Mapquest and other navigation companies.
Format
The best DVD players should not only be able to read DVDs. They should work with CDs,, MP3,, MPEG and other types of electronic files. In today's age, the device with the widest range of compatibility across different formats always prevails. This means that drivers can watch movies, listen to CDs, or choose from the music they have previously downloaded onto their computer.
Ports
Players with different ports allow owners to attach electronic devices to their audio system. This is essential if the owner chooses to buy a model without Bluetooth. An MP3 port, for example, works with MP3 devices like iPods and other digital media players. The downside is that these players have to be constantly plugged and unplugged into the system, but it is better to have this feature rather than to try and do without it.
New or Used Players
Electronic stores typically only sell new players, though some locations do offer refurbished models. Customers who are on a tight budget can often get away with buying more for less by selecting a used model. Websites like eBay have a vast collection of used players that should work just as well as their newer counterparts. However, when buying a used model always double check the return policy prior to purchase.
Buying Touch Screen DVD Players for Cars on eBay
eBay is a one-stop shop when it comes to finding the widest selection of touch screen DVD players. It is easy to get overwhelmed by all of the choices out there that come with a laundry list of features. By deciding ahead of time what features are important to you, makes the overall selection process easier.
Finding Touch Screen DVD Players for Cars on eBay
Because eBay has such a large selection, it is best to use a highly focused search to find the right model. You can start by typing in 'touchscreen DVD player car&' into the search engine as the first step towards limiting the results. Once you are at this stage, you can then start searching for players based on their features. If you want an item that is able to play MP3 files, then simply type in 'MP3 touchscreen DVD player car'. For navigation systems, perform a search for 'navigation touchscreen DVD player car'. You can also choose to limit the results based on the item's condition by searching for 'new touchscreen DVD player car&', or 'used touchscreen DVD player car&'.
Conclusion
When it comes to choosing between all of these different features, customers need to evaluate what it is they want their touch screen DVD player to do in their car. If it is mainly going to be used for watching movies and listening to music, then it is worth selecting a model with wide compatibility between formats. External music devices need to have some way of being able to communicate with the player, either by being plugged in or through using Bluetooth connectivity.
Bluetooth devices also go a long way in assisting with cell phone calls while driving. Buyers who want a player that also helps them with driving may prefer a model that comes with equipped with GPS navigation. eBay allows customers to search for both new and used items so that even premium models can be affordable for everyone. Buyers who purchase a player that fits their lifestyle have the happiest results.