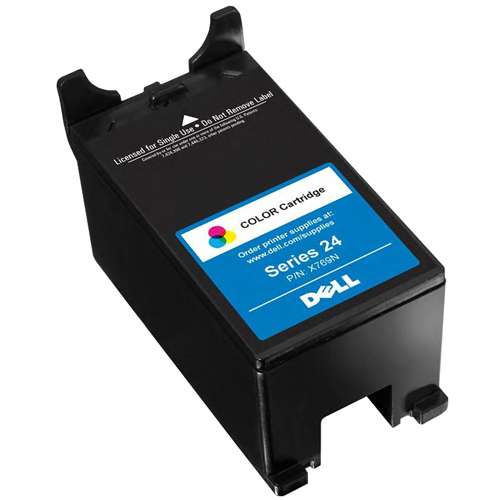 Ink cartridges, which techies also call inkjet cartridges, represent the most important printer component for determining print quality. The cartridges dispense ink onto printer paper once users activate the printing process. As with an oil well replete with high grade crude, the ink cartridge well eventually runs dry. Users have historically searched for brand new ink cartridges manufactured by renown computer accessory companies. Recent technological innovations have changed the ink cartridge business model. Consumers can now replace spent ink cartridges with remanufactured ink cartridges that deliver the same quality as ink cartridges that are in mint condition.
Consumers can find used ink cartridges on eBay, which is the best road for travelling to the best ink cartridge seller. eBay provides consumers with a bustling online marketplace where virtually every model of used ink cartridge is offered by established eBay sellers. Before consumers dive into eBay's virtual marketplace, they should first learn about the three main types of ink cartridges, understand the benefits of buying used ink cartridges, and follow a few buying pointers to ensure that they find high-quality ink cartridges at discounted prices.
Types of Ink Cartridges
The first step to buying used ink cartridges on eBay is to learn about the differences between the three primary types of ink cartridges, which are original equipment manufacturer (OEM), compatible, and used. Every printer constructed provides an OEM option, and most printers accept compatible and used ink cartridges. A description of each type of ink cartridge provides consumers with an information foundation to make a purchasing decision.
OEM
Printer manufacturers also construct OEM ink cartridges. This type of ink cartridge is the most expensive type, as a set of OEM ink cartridges can cost more than the manufacturer's printer. However, printer manufacturers discount this model, since they understand that more money is made from selling ink to refill the OEM ink cartridge. Because of the refillable business model, OEM ink cartridges are also known as the "razor and blades" ink cartridge. Most printer experts believe OEM cartridges provide dependable and high-quality durability. Dell and Hewlett Packard are two examples of OEM ink cartridges sold on eBay.
Compatible
Compatible cartridges work with specific printer models. However, compatible means the original printer manufacturer did not construct the ink cartridges. Manufacturers use mostly new, or all new, parts and components to construct compatible ink cartridges. Many printer experts perceive compatible ink cartridges in the same light as generic drugs or aftermarket auto parts. Compatible ink cartridges are constructed with the same specifications as OEM cartridges, but because they are considered off-brand, compatible ink cartridges sell at discounted prices.
Used
Also referred to as recycled, or remanufactured, used ink cartridges provide an eco-friendly solution to the disposing of non-biodegradable cartridges. Used ink cartridges are tested, deconstructed, cleaned, refilled with ink, reconstructed, and finally, tested one more time to ensure an even and consistent application of printer ink. A growing number of eBay sellers offer used ink cartridges, and hence, the quality varies from one extreme to the other. Most manufacturers produce ink cartridges that can be refilled several times, as long as users do not damage the cartridges or remove the cartridges for lengthy periods.
Benefits of Buying Used Ink Cartridges on eBay
Many consumers are wary about buying a used component for their printers. Yet, used ink cartridges offer numerous benefits that OEM and compatible ink cartridges do not provide. The benefits run the gamut from saving money to going green.
Save Money
Printers and ink cartridges are typically the last computer system component purchased, and by then, many consumers have overrun their budgets. Companies that offer recycled products set their own prices, which means consumers can find used ink cartridges on eBay that cost over 50 per cent less than name brand ink cartridges, such as IBM and Canon. Many used ink cartridge sellers provide credit for ink cartridge exchanges.
Eco-Friendly
For years, the computer industry lagged far behind other industries in producing eco-friendly products. One of the first eco-friendly steps taken by computer accessory manufacturers was the development of cartridges that can be recycled and reused multiple times. Recycled cartridges reduce waste by recycling plastic, aluminium, steel, and rubber. The amount of harmful chemicals that leach from non-biodegradable materials also declines. Moreover, recycled inkjet cartridges consume less energy than the energy required to manufacture new ink cartridges.
Longer Printing Capacity
Unbeknownst to many consumers, most name brand ink cartridges come less than full, which means consumers run out of ink faster than if they had purchased used cartridges. eBay sellers offer recycled ink cartridges that remanufacturers have filled to maximum capacity, which can allow consumers to double the amount of pages printed.
Guarantee
Many eBay sellers offer used ink cartridges that the remanufacturer guarantees for quality over a period of months, even years. Some guarantees include full reimbursement for faulty used ink cartridges or to replace flawed used cartridges. eBay sellers who offer guarantees with their used ink cartridges typically deal with remanufacturers who have implemented a detailed review process to ensure each used ink cartridge meets strict production standards.
Widely Available
The growing acceptance of used ink cartridges, especially on eBay, has created an increase in demand that suppliers have met by producing more used ink cartridges. eBay sellers can maintain large inventories of used ink cartridges by conducting business directly with remanufacturers.
How to Buy Used Ink Cartridges
Since fresh, high-quality ink is paramount for producing professional print jobs, choosing the right used ink cartridge requires consumers to consider several purchasing factors. Refilling spent ink cartridges requires technical expertise and causes variations in used ink cartridge performance. Remanufacturers also need to reset electronic circuits in many used ink cartridge models, as well as refill the ink storage unit. Only consider eBay sellers who have business relationships with established ink cartridge manufacturers. Here are a few tips for buying the right used ink cartridge.
Research
Many ink cartridge remanufacturers offer a number of used ink cartridge models. Research the different models to determine which model possesses the requisite characteristics to perform printing jobs. Some used ink cartridge models perform admirably during long printing jobs, while other models provide superior ink quality.
Printer Make and Model
Determine the make and model of the inkjet printer. Search for a plaque or sticker that manufacturers place on the front, back, or bottom of the printer. User manuals also contain make and model information. The make and model of a printer plays a significant role in steering eBay buyers to the sellers who offer compatible used ink cartridges. Look for used ink cartridges that remanufacturers label as "compatible" with the printer model name or product number.
Shop in Person, Buy Online
There is a misconception that buying used ink cartridges in person ensures high-quality printing performance. Consumers get a close up look of the ink cartridge and can handle the cartridge to get a feel for its conditions. Savvy used ink cartridge buyers utilise the knowledge gleaned from in-person visits to find the best deals online. They learn about what constitutes quality, and then shop for sellers who offer similar used ink cartridges in cyberspace. However, the savvy shoppers do not just hop online to find the right remanufactured ink cartridge seller. They access the leading auction site, eBay.
Buy in Bulk
The affordability of used ink cartridges means buyers should consider buying the cartridges in bulk. Many eBay sellers offer used ink cartridges in packages that cost much less than if eBay buyers purchased the used ink cartridges separately. In addition, some eBay sellers bundle bulk used cartridges with other computer accessories at discounted prices.
How to Buy Used Ink Cartridges on eBay
The first step to finding the right used ink cartridge seller on eBay is to sign up for an eBay account, and then log into the system. First-time buyers should review eBay policies to ensure they enjoy their shopping experiences. Once you log into the eBay system, utilise the search engine to find the used ink cartridge seller who matches your buying criteria. Simply typing "used ink cartridges" into the search engine does not target sellers who meet your buying criteria. Instead, type specific keywords, such as "Kodak used ink cartridge" or "Epson used ink cartridges", to narrow your search by sellers who offer particular brands. Buying used ink cartridges on eBay by brand name is perhaps the best shopping strategy.
Most eBay buyers find numerous sellers who ostensibly match their buying criteria. This is the point when you need to delve deeper into seller qualifications. Visit each seller's product page and first analyse the enlarged used ink cartridge photograph. You should be able to discern any imperfections and receive assurance that the brand you want is clearly displayed on the cartridge. Review seller accepted payment methods and delivery terms. You may find that delivery terms break the tie between two very similar sellers. Review customer feedback on seller product pages to find the seller who has received the greatest praise for selling high-quality printer parts and accessories.
Conclusion
Anyone who extensively uses a colour computer printer most likely has experienced the "uh-oh" moment when the ink cartridges suddenly runs out of ink. The urgency to print copies for an upcoming meeting or school project forces users into panic mode. They immediately rush out to the nearest shop to find an ink cartridge replacement. The haste leads to buying ink cartridges that cost more than users can afford, but the job must get done. There are three primary types of ink cartridges, but many consumers do not realise that the best option is buying used ink cartridges on eBay.
Used does not infer poor quality or short-lived product span. In the printer industry, used ink cartridges refer to remanufactured, or recycled, ink cartridges that provide numerous unique benefits. Used ink cartridges cost less than other types of ink cartridges, and most important, they provide an eco-friendly alternative to purchasing new ink cartridges that consume more raw materials and energy. Moreover, used ink cartridges sold on eBay typically come with remanufacturer guarantees that allow users to replace their faulty used ink cartridges. With all of the benefits, it is not difficult to understand that used ink cartridges provide the best option for continuing with that meeting presentation or school project. Users simply have to plan ahead and buy used ink cartridges in bulk to keep the river of ink flowing.