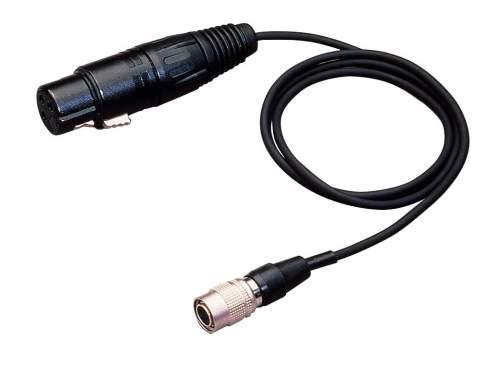 Music fans often become audio experts as well. Many music lovers are in constant pursuit of sound perfection, always tweaking their sound system and trying new components and configurations to see which one yields the most accurate, most beautiful sound. In addition to experimenting with new speakers, new amplifiers, and new cables, some users may decide to try a new set of audio terminations.
Audio terminations are the small devices on the end of an audio cable, the parts that plug into the source at one end and into the speakers or headphones at the other. When buyers understand the details of how audio cables and terminations work and the different types of audio terminations available, they are better prepared to select the kind of audio terminations that suit their sound system and their listening needs. Buyers can find audio terminations at local shops and online via website like eBay.
About Audio Cables
Audio cables typically connect the source of the sound to the speakers, sound system, or headphones through which the sound is heard by the listener. The source of the sound could be a computer, a CD player, a radio or stereo, an iPod, an MP3 player, a record player, or some other device.
How Audio Cables Work
The cables running from the source to a set of speakers carry electrical current. This current has to be powerful enough to manipulate the magnets within the speakers. As the magnets move with the pulsing electrical current, the cones or drivers within the speakers vibrate accordingly, creating sound waves which move outward toward the listener. The listener's eardrums vibrate with the sound waves, and that vibration is transferred via the auditory nerve up to the brain, which interprets it as music, voices, or other noises. A similar process takes place with headphones, though on a much smaller scale.
A home cinema system that is hooked up to external speakers requires at least one pair of audio cables or speaker cables. One speaker cable goes into each speaker. In some high-end systems a pair of audio cables is needed for each speaker in order to provide enough power.
How Audio Terminations Work
Audio terminations form the final connection point between the cable or wire carrying the current and the intended recipient of the current, which would be the speakers or headphones. Audio terminations are typically made of and coated with metals that have high conductivity. Much depends on quality of these tiny terminations. For the music or the sound to be accurately communicated to the speakers and broadcast to listeners, the audio terminations must relay a true signal between devices.
Types of Audio Terminations
There are four primary ways to terminate audio cables. These four methods each have some unique benefits and drawbacks.
Bare Wire
Some audio connoisseurs like to strip the coating and insulation from the wires and use the bare wire to connect their audio source to the speakers. This can sometimes allow for a uniquely true, clean sound. However, it can also be dangerous due to the exposed wires.
Pin Connectors
Pin connectors are a common type of audio termination. They are standard, straight pins that fit into the appropriate holes in the back of many low-end to mid-range speakers or receivers. Pin connectors are also used on some high-quality speakers. They are easy to find and simple to implement.
Spade Lugs
Spade lugs have a U shape. They plug in just behind the screws in a speaker set that includes a five-way binding post. To install them, users must insert the termination over the post and then screw it in tightly using the plastic nut. Spade lugs are considered to be some of the most secure and dependable audio terminations available. When speakers are used at or near capacity, the termination can sometimes jiggle in its socket, causing some interference with the signal and therefore reducing the purity of the sound. Spade lugs minimise this sort of jiggling and the resulting interference by providing a tightening mechanism and a solid fit.
Banana Plugs
Banana plugs resemble pin connectors, but they have a wide section in the centre. This fatter centre portion allows for a more secure fit into the socket. Banana plugs are available as dual or single terminations. Dual banana plugs include two identical terminations enclosed in a joint housing. Spade lugs are often the first choice of audio experts. However, banana plugs are a close rival in quality and are far easier to install.
Choosing Audio Terminations
As buyers select new audio terminations, they should be careful to choose parts that fit their budget as well as their system. They should also ensure that their new terminations provide the sound quality and reliability that they need.
Check the Speaker Terminal
Before buyers begin shopping for their new audio terminations, they should take a close look at their speakers or amplifier. They need to know exactly what kind of port or socket the audio terminations need to fit. Some systems have spring-loaded terminals, which work well with basic pin connectors or banana plugs. Others have 5-way binding posts that are ideal for spade plugs but can also work for banana plugs.
Determine the Gauge
The gauge of the audio cable is an important factor to consider when buying audio terminations. The term "gauge" refers to the thickness of the audio cables being used for a particular sound system. The number of the gauge is inversely related to the cable's thickness. For instance, a 12-gauge audio cable is thicker than a 14-gauge. For most speakers, a 14-gauge or 16-gauge cable should be sufficient. For larger rooms where cable must be run for longer distances, thicker cables might be necessary. They may also be more expensive, so buyers should account for that higher cost when they establish their budget.
As buyers choose their audio terminations, they should keep in mind the gauge of the cable that they are using. The terminations should be designed to fit that particular gauge. If the terminations are ill-fitting, sound quality could be greatly reduced. Gauge can also be measured specifically by inches or millimetres. The chart below compares a few examples of the British and American methods of designating wire or cable gauge.
| Gauge Number | Standard Wire Gauge (U.K.) | American Wire Gauge |
| --- | --- | --- |
| 12 | 0.104 inches, 2.64 mm | 0.0808 inches, 2.05 mm |
| 14 | 0.080 inches, 2.03 mm | 0.0641 inches, 1.63 mm |
| 16 | 0.064 inches, 1.63 mm | 0.0508 inches, 1.29 mm |
Understanding how the Standard Wire Gauge (SWG) and the American Wire Gauge (AWG) differ should be useful to buyers who may be thinking about purchasing from an international supplier. In any case, buyers should be aware of wire gauges in order to buy the right gauge for their systems.
Consider Gold Plating
Gold-plated terminations are much more expensive than regular terminations, which are plated with nickel, brass, or a similar metal. Gold plating has a significant effect on conductivity and sound quality, so some audio experts may find the investment to be well worth the increase in clarity. Both banana plugs and spade plugs are available with gold-plating.
Since gold does not tarnish, it does not develop a film of decay that interferes with connectivity. However, it is a soft metal and can be worn down. If users plan to plug and unplug their terminations frequently, they may not want to spend the extra money on gold plating. The frequent friction might cause the gold to wear off very quickly. However, if users plan to set up their system and then leave it alone, wear and tear should not be an issue for the gold-plated terminations. Furthermore, terminations may also be silver-plated. Silver-plated versions are less expensive than gold but still very effective. Under the silver plating, terminations are generally made of copper or a similar core metal.
Buying Audio Terminations on eBay
Local shops that specialise in electronics or audio equipment may have a selection of audio terminations. However, you are likely to find more variety and lower prices if you shop on eBay, one of the U.K. largest online shopping destinations. To find audio terminations on eBay, simply type the term into eBay's search bar and press "Enter" on your keyboard. You are likely to see hundreds or even thousands of results, which you can narrow down by choosing the type, brand, condition, price, seller, and shipping options that you need. Another area of eBay, eBay Shops, lists results by shop rather than by individual product, offering a relaxed retail environment with no auction listings. If you do not find what you need immediately on the main website or in eBay Shops, try saving your search. When you save a search, eBay sends you an email each time a seller posts a new set of audio terminations.
Watch for listings that include a return policy, additional bundled items, a package deal, or free P&P. You want to look for listings with eBay's Top-rated seller seal. This seal means that the seller has top feedback ratings and provides buyers with an excellent product and prompt, courteous service. To ask sellers about their products, click Contact Member on the seller's profile page or click Ask a Question on the listing page for the product.
Conclusion
Even a small change can make a big difference in the way that a particular sound system responds. Music lovers and audio experts sometimes switch out their system's audio terminations with a different set. The new audio terminations may have a different design, a more secure fit, or a more conductive plating, creating a fresher, clearer sound.
Buyers who plan to replace their audio terminations may also want to invest in a special audio and video toolkit that includes items such as a cable cutter, a removal and insertion tool, a wire stripper, and a wire trimmer. They may need several of these tools as they swap out their old audio terminations for the new ones. If buyers take the time to gather the knowledge, purchase the parts, and collect the tools that they need, they are capable of installing a new, high-quality set of audio terminations for their sound system.