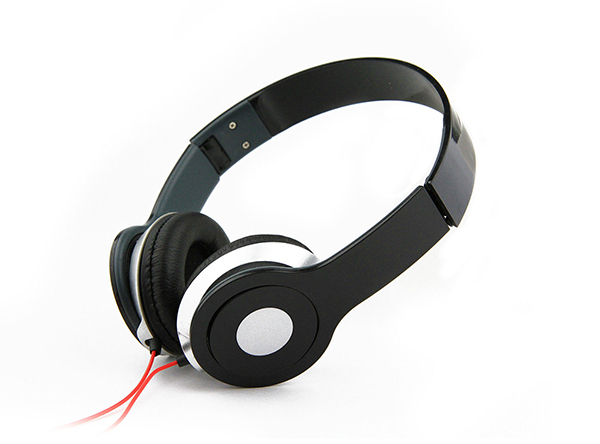 DJ MP3 players allow DJs and musical hobbyists to play a large selection of digital music files, whether performing live to an audience or practising techniques within a private setting. Some devices offer more features than others, which can affect the functionality and versatility considerably. Basic DJ MP3 players form just one part of a professional DJing set-up, which can consist of several pieces of equipment. As a result, there is a large market for useful DJ MP3 player accessories that can enhance a musical performance, or aid DJs in their work.
DJ MP3 Player Accessories for Storage
One of the reasons for MP3 players becoming so popular with DJs and other consumers is that they allow a huge number of songs to be stored and easily accessed when required. For DJs, in particular, this is much more convenient than having to carry around a selection of vinyl records or CDs. As a result, storage devices are amongst the most important DJ MP3 player accessories that can be bought. Some DJ MP3 players provide USB ports for flash drives or external hard drives, some offer SD card slots, and some have both. USB flash drives and SDHC memory cards are generally available with storage capacities ranging from 1GB to 64GB, and external hard drives can offer vast amounts of storage. This means that these DJ MP3 player accessories allow owners to store their entire musical collections conveniently, which will often equate to thousands of songs that are accessible at the touch of a button.
DJ MP3 Player Accessories for Playing CDs
Some DJ MP3 players come fitted with an integrated CD player, which can be a useful addition due to the extra versatility it offers. With a CD player fitted, not only can digital MP3 files be played, but also MP3 CDs and audio CDs. As a result, a CD player can be seen to be a DJ MP3 player accessory which increases the ways in which a device can be used. Furthermore, dual CD players are also available, which further increases the options available in terms of the music that can be played and the DJing effects that can be created.
DJ MP3 Player Accessories for Performing
DJing usually involves creating a performance for an audience, which requires several pieces of equipment other than an MP3 player. For example, a complete sound system involves using an amplifier and speakers to convey each musical track as it is played. Speakers with powerful subwoofers and bass capabilities are best, as a heavy, thumping bass is used by DJs to perform techniques such as beatmatching. Also, any DJ will want their speakers to generate a loud output without any noticeable distortion to the sound. In general, however, the amplifier and speakers chosen will depend on the needs of the DJ, as practising within the home will not require the same power output as DJing to a crowd in a large venue. Other important DJ MP3 player accessories for performing include headphones and a microphone. Not all DJs use a microphone, but those that do often find that it is a useful tool for interacting with an audience and creating a good atmosphere. Headphones, on the other hand, are essential.
They allow DJs to listen to individual musical channels, and specific sections of songs, meaning that they can create cues ready for mixing. They are also needed for accurate pitch control. Not all headphones are suitably equipped for the job, and so it is always best to purchase specialist DJ headphones that are designed to produce loud, clear audio with no distortion. The availability of jacks for speakers, microphones, and headphones varies between MP3 devices. As a result, each buyer should check the compatibility of their own device before purchasing any of these DJ MP3 player accessories.
DJ MP3 Player Accessories for Mixing
Mixing is an extremely important part of DJing. However, not all DJ MP3 players have built-in mixers. For those that do not, a good quality mixer is an essential accessory. Mixers should offer at least two audio channels as well as various audio input and output jacks. Some may also have a beats per minute (BPM) counter, and a function for adding effects. Alternatively, dedicated sound effects boards can be connected to an MP3 player for this purpose. Ultimately, a good quality mixer can often offer many of the same features as a technologically advanced DJ MP3 player, and they are, therefore, best suited as an accessory to more basic devices.
DJ MP3 Player Accessories for Recording
Digital DJing often involves the use of a laptop or desktop PC. There are many different DJ software packages available, which can be used in conjunction with an MP3 player to allow mixing, pitch control, and fading, and to add special sound effects. These software packages are also useful in that they typically allow the output from a DJ MP3 player to be recorded. For DJs who like to mix records and beatmatch, this output represents their own unique musical creation, and the ability to record it is, therefore, an extremely useful feature.
DJ MP3 Player Accessories for Power
All DJ MP3 players should have a power cable to allow them to be powered by mains electricity, and this is certainly the most convenient option. Some devices, however, offer the additional option of battery power, which can be useful for DJs who do a lot of travelling to different venues. It is useful to always keep a spare set of batteries within a carry case or bag, and also spare plug fuses for mains powered MP3 players.
DJ MP3 Player Accessories for Connectivity
A complete DJ system will include many separate pieces of equipment centred around the MP3 player, and the connectivity options offered by a device are extremely important. Most DJ MP3 players have RCA connectors as standard, meaning that RCA cables of various lengths are widely available. Many also offer Musical Instrumental Digital Interface (MIDI) connectivity, as well as USB ports. As a result, USB and MIDI cables can be very useful DJ MP3 player accessories to buy. Finally, some MP3 players can transfer data over a wireless network, although this requires a wireless router and an internet connection.
DJ MP3 Player Accessories for Display
For DJs who perform at various venues, their equipment must be easy to transport and set up. There are a range of different bags and cases that can be bought to make carrying MP3 players and accessories as convenient as possible, while protecting the valuable equipment within. For example, metal flight cases are available that offer ample storage in a strong, well-padded container. Once DJ equipment has been transported to a venue, it has to be set up, ready for a performance to begin. Some DJ MP3 players simply sit on a tabletop, and there are specialist DJ booths and work tables that can be bought for this. Other MP3 players are designed to be mounted on a rack, which then sits on a table or booth. These racks are often one of the most useful DJ MP3 player accessories that can be purchased, as they allow an MP3 player to be perfectly positioned for use. In addition, there is usually space available for extra technology, such as a CD player or a mixer. This is typically an extremely convenient way for DJs to set up their essential equipment.
DJ MP3 Player Accessories for Lighting
The main role of a DJ is obviously to play music, which is why a good quality MP3 player is so important. However, DJs are also expected to create a fun and entertaining atmosphere for an audience, and as a result many use lighting to achieve this goal. There are many different types of DJ lights available. They can be bought in various sizes, and can produce a range of colours. In addition to LED lighting, there are also projectors and lasers that can be used by DJs as part of their overall performance. In short, lighting is a DJ MP3 player accessory that is often used in conjunction with music to generate excitement in an audience.
Buying DJ MP3 Player Accessories on eBay
There are thousands of different DJ MP3 player accessories for sale on the eBay website. They are located within the broad Electronics & Technology category, and more specifically within the Sound & Vision sub-category. From within this menu, the option for Performance & DJ Equipment can be selected, which will display a list of further options for various items. Examples of choices available include Mixers, Cables, Leads, & Connectors, and Parts & Accessories. From this menu, buyers can navigate to whichever type of DJ MP3 player accessory they require.
Conclusion
The range of DJ MP3 player accessories available on eBay means that it is easy and affordable to construct an impressive DJing set-up, complete with all of the necessary equipment. This will allow professional DJs to earn a living performing to the best of their abilities, and will provide aspiring DJs with an opportunity to develop their skills. Crucially, the variety of available DJ MP3 player accessories also means that buyers can customise their equipment to their own needs.