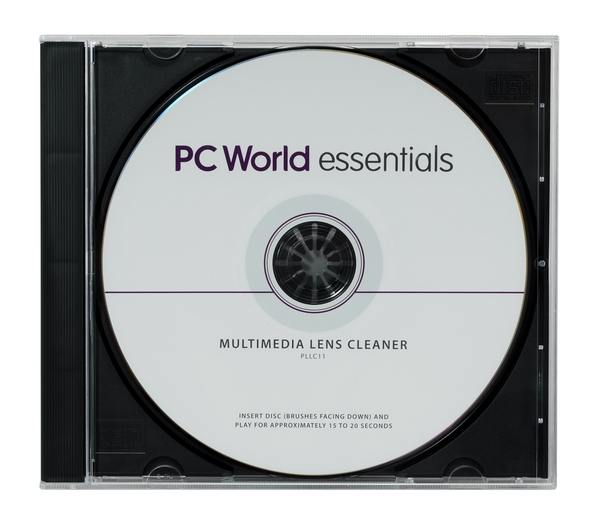 A DVD player can bring a tremendous amount of joy to an individual, allowing one to enjoy favourite films, television programs, and other entertainment on a regular basis in the comfort of one's home. With all that weekly or even daily use, however, a DVD player can eventually show a bit of wear and tear and begin to affect the quality of the viewing experience. The DVDs played begin to skip, and soon enough, one cannot get from one scene to the next in a film without skipping or freezing, ruining the pleasure of an evening's entertainment. Fortunately, the DVD lens cleaners available on the market can clean a DVD player and get it back in prime working order. These useful cleaners quickly free a DVD player of the dust and grime that can prevent it from scanning a disc properly and delivering uninterrupted playback. Shoppers in search for these cleaning systems can find a wide selection online at the auction site, eBay.
Shopping for DVD Lens Cleaners on eBay
Shopping on eBay is facilitated by a user-friendly search interface which provides a direct entry point to the eBay shopping experience. You can find a search bar located at any page on the site. Enter a general search term such as "DVD lens cleaner" into this bar, click on "Search", and then review the listings that come up as a result.
Before searching for DVD lens cleaners on eBay, it can be helpful for consumers to have a clear understanding of how these accessories work. Additionally, learning about the different types of lens cleaners available, including both wet and dry DVD lens cleaners, adds value to the purchasing process.
Why DVD Players Skip
There are several reasons why a DVD player may end up skipping during play. The DVD may be scratched or dusty, or the device may be experiencing mechanical difficulties. One of the more common reasons is that the DVD player has accumulated dust and other particles from within a room and from inserted discs over time. A DVD player works by projecting a laser onto a rotating disc; the reflection of this laser is then scanned and read by a lens located above the rotating disc. This lens is the critical element that gets layered in dust, causing it to misread and skip, resulting in interrupted playback of the disc's content.
How DVD Lens Cleaners Work
DVD lens cleaners are actually DVDs themselves. They are scannable discs which can play on the device and offer a basic menu of selections. DVD lens cleaners are also retrofitted with extremely small and fine brushes which are arrayed around the top of the disc in a circular fashion.
The DVD Cleaning Process
A DVD lens cleaner should be inserted into a player like a regular DVD. The player should begin scanning the disc and pull up a menu on the monitor to offer the option of initiating the cleaning process. After one chooses to initiate the cleaning process, the small bristles arrayed around the disc begin to gently brush dust and particles from the scanning lens in the player. The brushes on the DVD lens cleaner are specially designed so as not to damage the lens, removing the dust and particles bit by bit over the entire cleaning cycle. Once the cleaning cycle is complete, the display may announce that it is time to remove the disc. The DVD lens cleaner disc can then be removed and securely stored for future use.
Wet DVD Lens Cleaners
Many DVD lens cleaners come with a wet solution that can be added into the cleaning process as well. Wet cleaning of a DVD lens can be effective on dust that is caked on and does not respond to an initial dry cleaning. In general, it is recommended that one attempt a dry cleaning before initiating a wet one, as it is easier on the lens of the DVD player. If a dry cleaning does not deliver results, one can initiate a wet cleaning cycle.
Wet DVD lens cleaning involves applying a solution to the brushes located on the DVD lens cleaner. A Wet/Dry DVD lens cleaning kit comes with a small bottle of this solution that is designed to squeeze out a few drops of the solution at a time. The solution in a wet DVD lens cleaning kit typically consists of an isopropyl alcohol and other chemicals which provide a non-abrasive and fast-evaporating way to moisten and loosen stubborn particles on a lens. The cleaning cycle on a wet DVD lens cleaner runs in the same way as a dry one. Once the cycle is complete, the disc can be removed and stored with the bottle for future use.
An Important Note on DVD Lens Cleaners
Several media players, including gaming consoles and Blu-Ray players, use a laser scanning system. Even though these systems appear similar to a DVD player, they are often not good matches for a DVD lens cleaner. It is important for owners of these machines to understand that both dry brush and wet DVD lens cleaners can damage the lens of certain players that are not DVD-based. A cleaner purchased for a player that is not a DVD player should be confirmed at point of purchase with the seller as safe for that player.
Maintaining DVDs
An important element of keeping a DVD player clean and operating well is making sure that DVDs are maintained well. DVDs should be returned to the original DVD case immediately after use. If a DVD must be placed on a surface, placing it with the scan side face-up is recommended. In this way, a disc can avoid scratches and damage to its sensitive scan interface.
Cleaning DVDs and Repairing Scratches
If a DVD does sustain a scratch, then the DVD scratch repair solutions available in the market can help with light damage. These kits and devices can remove or fill in a scratch, allowing a scratched DVD to play without skipping or freezing.
A DVD should be cleaned and dusted on a regular basis as well. This prevents the dust from the DVD from transferring to the DVD player and affecting the lens. A jewellery cleaning cloth is a good idea for dusting and cleaning DVDs. Jewellery cleaning cloths have a cleaning and polishing side, both of which can be used to improve a DVD's condition. It is important to note that DVDs should be wiped from the centre out and not in a circular motion. Wiping a disc in a circular motion can incur fine scratches and damage. Using a DVD cleaning solution is a good idea as well, as it lubricates the disc and prevents it from getting scratched during cleaning.
The Purchasing Process on eBay
Once you have an understanding of the benefits associated with both wet and dry DVD lens cleaners and the steps involved in utilising them, you can follow through with the purchasing process on eBay. After you run your search for DVD lens cleaners, begin reviewing particularly relevant listings in detail by clicking on the title of each listing.
Take the time to read through all the details on the listing page, looking for important information such as the payment methods accepted by a seller, shipping costs associated with the product, and any delivery restrictions the seller may have set. Familiarising yourself with these details can ensure that you have as seamless an experience as possible during your purchase.
Evaluating Sellers on eBay
It is also of value to visit a seller's page to review details. On a seller's page, you can find access to a list of past auctions held by the seller, a way to contact a seller, and even ratings and feedback from other customers. Reviewing the past auctions and feedback can give you an informed perspective on a seller's practices and help streamline your purchasing process. You can also contact the seller to get more information about a DVD lens cleaner, including whether a cleaner is compatible with your player.
Conclusion
Buying and using a DVD lens cleaner is an important part of maintaining a functioning DVD player. Keeping a DVD player clean and well-maintained can also help protect the quality and integrity of the DVDs played on that unit. The online auction site eBay is an easy and comprehensive resource for consumers looking for DVD lens cleaners. eBay's user-friendly search interface provides a quick way for a consumer to initiate the shopping process, pulling up a wide array of product listings which can satisfy DVD cleaning needs. By reviewing the listings, confirming that a product is the correct cleaner for a player, and then taking a moment to review a seller's background, a shopper can quickly and easily complete the purchasing process on the website. Thanks to the user-friendly features on eBay, a consumer can have the right DVD lens cleaner on its way to the doorstep within a few simple clicks on the keyboard.