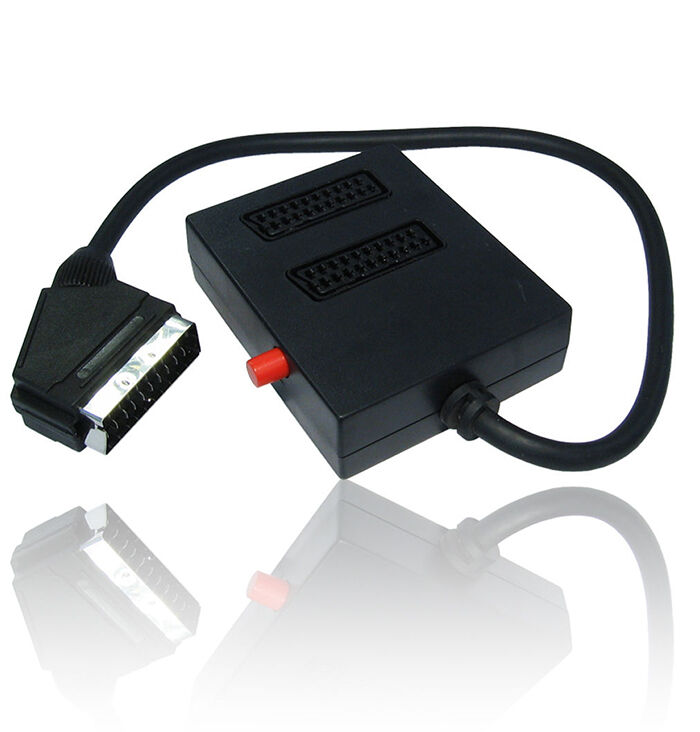 A Freeview box will allow viewers to access digital broadcasting, such as free digital TV and radio programmes, as well as using some interactive services. This is done through their TV aerial, and without the necessity of paying a monthly fee to a commercial provider. There is a variety of Freeview boxes available, including some which have only basic features, to allow TV to be watched, and some with a much greater range of features, including programme recording and smart TV capability. In order to make the best of a Freeview box, viewers may want to buy some additional accessories, to make viewing easier or to access additional capability. Before opting for Freeview, it is essential to check that Freeview is available in the local area. Although it is now broadcast to 98.5 per cent of the UK, in a small number of areas the signal cannot be accessed, so visit the Freeview website to check area coverage first.
Freeview Accessories
There is a range of accessories which can be bought to enhance Freeview viewing.
A TV Aerial
Because Freeview is broadcast via the TV aerial, it is important that the aerial used is up to the job. Many older aerials may be of poor quality and will not be capable of transferring the signal clearly enough, especially in the case of HD or 3D programming and interactive services. If in any doubt, consult a professional who can advise whether or not the aerial connection needs to be upgraded.
CAI Benchmarking
The Confederation of Aerial Industries (CAI) has introduced a benchmarking scheme for aerials, so that customers can select the best aerial for their circumstances. Benchmarking standard Suitability Standard 1 Suitable for homes on the outer limits of coverage Standard 2 Improved service over the Standard 1 coverage Standard 3 Considered to be the minimum necessary for reliable and high-quality reception Standard 4 A specific aerial design, intended for circumstances requiring a narrow reception beam width with wideband capability
Different Aerial Types
There are three main types of aerial.
Fixed Permanent Aerial
Location Attached to a house or other permanent dwelling. Usually fixed on the roof or inside the loft space, ideally it should be installed professionally, to ensure the aerial is correctly positioned to access the best signal and that the connecting cabling is correctly installed. Cabling runs from the aerial to the Freeview box. This may involve drilling through walls to allow the best access to the box
Portable External Aerials
Portable aerials can be moved around, and are ideal for holiday homes, caravans or boats. Location Can be located and relocated relatively easily e.g. on top of a caravan Installation Easy to install, so could be installed by the user. Cabling is needed to connect the aerial with the TV, but it is easier to install.Some aerials have an internal amplifier to boost the signal, which is useful in a weak signal area
Portable Internal Aerials
These small aerial are intended for indoor use, but are only suitable in areas where the signal is very strong. It usually sits on top of the TV or Freeview box. It is ideal for home installation, and the cables are simply plugged directly into the TV.
Coaxial Cabling
In order for the Freeview signal to be transferred from the aerial to the TV, coaxial cabling is essential.
Coaxial Cabling Benchmarking
In a similar way to aerials, the CAI has also introduced benchmarking for coaxial cabling. There are three standards, focusing on the dimensions of the inner core of the cabling. 100 gauge Suitable for domestic use 125 gauge Suitable for communal domestic properties e.g. block of flats 165 gauge Suitable for multiple users (usually commercial), and over longer distances.
How to Choose Cabling
Firstly it is important to check that cabling has the correct benchmarking for the individual circumstances. It is possible to buy the cable and connection parts separately, but buyers may prefer to buy a kit which includes the cable and all necessary components for easy connection.
Signal Splitter and Amplifier
A signal splitter and amplifier has two main functions. It will allow multiple devices to be connected to a home entertainment system, such as a Freeview box, DVD or Blue-Ray player, making it easy to change between entertainment sources. It will also boost the digital Freeview signal, which is especially helpful in areas with poor reception.
Wireless Sender and Receiver
A wireless sender and receiver is a set-up that enables the Freeview signal to be beamed to other TVs around the house without the need for cabling. The wireless sender will allow live signals or pre-recorded programmes to be streamed to a small receiver plugged into the additional TV. The sender is connected to the TV using the SCART socket, and the plug and play nature makes it easy for householders to install it with the minimum of fuss. There are usually separate channels which can be selected for more flexibility, and they can often be controlled with a remote control, with some models working through walls and ceilings.
Universal Remote Control
Many users today will have a variety of home entertainment equipment, including perhaps a TV, DVD or Blue-Ray player, a surround-sound system, a music system and maybe even a smart TV device. Although each of these devices will be supplied with a remote control, it is often difficult to juggle so many different handsets, so viewers may want to buy a universal remote control so that all these systems can be managed through one remote control. These universal remote controls can be programmed (usually by using a key code), to link with multiple compatible systems. Some even have a smart function that enables them to learn any function previously installed on previously used handsets. Naturally this makes viewing and accessing programming much easier, as functions such as pausing and re-winding live TV, playing recorded programmes, or using smart TV functions such as accessing on-demand programming, catch-up TV or website downloading (e.g. LoveFilm, Netflix, or YouTube), very easy.
Buying Freeview Accessories
Before buying Freeview accessories, there are a few important considerations to be taken into account.
Check the Compatibility
This is especially important when buying aerials and cabling. Check to ensure that any aerial is of sufficient quality to ensure that signals can be received clearly, especially in an area with limited reception. Also make sure that any coaxial cabling is suitable.
Research the Options
Before purchasing any accessories, be sure to carry out some research into the different products available. For each accessory, try to read some product reviews and visit the manufacturer's website, to find out as much as possible about the accessory in question, to be sure it will meet requirements.
Ensure the Seller is Reputable
It is also important to check that the seller is a reputable one, and that any equipment they are selling is genuine. Customer reviews are often a good way to judge previous customers' experiences, and some online sites have a ratings system for sellers, to give potential buyers further information. Take a look at the returns policy, to ensure that a refund is available in the case of problems, and remember to check whether return postage is included, as returning a large item could prove expensive.
New or Second-Hand
Buying a new item will have the advantage that is is likely it can be returned easily if something goes wrong. However, choosing to buy a used device may allow buyers to find a bargain, perhaps by purchasing a higher specification accessory at a lower price than a new item. However, as with all electronic equipment, take some time to check any listing carefully to be sure that everything is working properly, and if in any doubt, contact the seller for further confirmation.
Buying Freeview Accessories on eBay
To buy Freeview accessories on eBay, start at the home page and navigate to All Categories. From the Sound & Vision menu, select TV & Home Audio Accessories,, where it is possible to browse the options. There are also further search options under the Category menu, such as Video Cables & Connectors and Wireless Video Senders.. Further search suggestions can be found under the main search bar, such as Universal Remote Control, or the search can be narrowed further using key words. Buyers can also search by brand, price range and condition.
Conclusion
There is a wide variety of accessories available which can be purchased in order to make viewing Freeview programmes easier. Some accessories, such as the aerial and cabling, are essential elements to ensuring the Freeview signal can be received and transferred properly, and that programmes can be viewed clearly. Others, such as signal splitters, wireless transmitters and universal remote controls will all help to make the viewing experience easier. Whichever accessories are purchased, there is no doubt that with a little research and forethought, viewers will be able to watch their favourite programmes without fuss and with enjoyment.