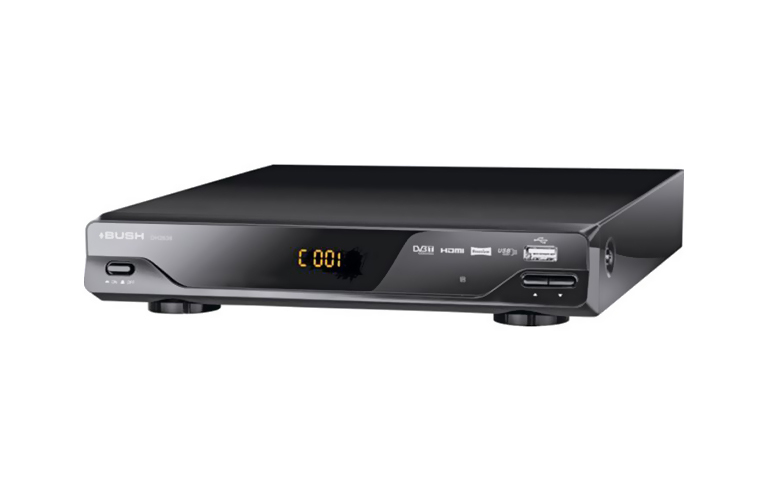 Freeview is a service which offers free-to-air television and radio channels to consumers in the UK. It was first launched in 2002, and has steadily grown in popularity as an alternative to subscription cable and satellite services. Freeview is seen as a simple and inexpensive viewing option for many people, as the set-up only requires a one-time purchase of a Freeview-enabled digital set-top box. However, there are several makes and models of box available, and so it is important to know how to choose the correct option before making a purchase.
Different Types of Freeview Boxes
The most basic of Freeview boxes will act only as a digital tuner, with more advanced models offering additional features such as a hard drive for recording, an integrated DVD or Blu-ray player, and Wi-Fi capabilities. There are many examples of each type of box available from several different manufacturers, meaning that there is a lot of choice for consumers. Even standard, inexpensive Freeview boxes should offer access to around 50 television channels, plus radio channels, and a user-friendly electronic programme guide (EPG).
Freeview+ Boxes
Freeview+ boxes are more technically advanced than standard set-top digital tuners, as they allow live television to be paused, rewound, and recorded. They can therefore be regarded as digital video recorders (DVR) as well as tuners. They are more expensive than standard Freeview boxes, with the increased functionality accounting for the difference in price. DVRs have to meet certain criteria in order to be branded as Freeview+ boxes, and the label is therefore a good indicator of the quality of a device. One example of the minimum level of functionality is that Freeview+ boxes must have an electronic programme guide offering series link recording. In fact, the purpose of the Freeview+ label is to make the equipment as user-friendly as possible for consumers.
Freeview HD Boxes
Freeview HD boxes are required for viewing the high definition (HD) output of the five terrestrial channels in the UK. This technology offers vibrant colours and clear pictures with up to five times the detail of standard images. As a result, Freeview HD boxes are a popular choice for many, and as more free-to-air HD channels are launched it seems likely that most homes will have one. Another option is to buy a Freeview+ HD box, which combines high definition technology with digital recording capabilities. This is an incredibly convenient way to experience the massive improvement in quality that is HD television.
Before making a purchase it is important to check whether a Freeview+ HD DVR, or a standard Freeview+ DVR, has a single tuner or a twin tuner. If it is the latter, then one channel can be easily recorded while watching another. However, for this to be possible with a single tuner box the TV it is attached to will have to have its own internal digital tuner. A further option for people who want high definition images is a Freeview box that offers 1080p up-scaling. This means that the device will essentially improve the quality of a standard definition image by increasing the pixel count. It is not true HD, however, and as such these boxes are labelled as HD ready rather than Freeview HD.
It is an important distinction, as HD channels cannot be viewed on an HD ready set-top box, only on a Freeview HD device. Up-scaling is an attractive feature for Freeview boxes to have, and offers a good alternative to full HD, however it should be noted that an HDMI cable is required in order to enjoy the benefits.
The Storage Capacity of Freeview Boxes
One of the most important factors when buying a Freeview DVR, also sometimes referred to as a PVR, is the storage capacity of the internal hard drive. This can vary considerably between devices, and a larger storage capability means that more programmes and films can be recorded for viewing at a later date. Freeview boxes with 250GB or 500GB hard drives are very common, but there also some at the higher end of the market that offer 2TB of storage. In addition, some also allow connection and recording to an external hard drive, thereby boosting storage options even further. When buying a new Freeview box it is important for every consumer to choose a device that suits their own storage needs.
Smart Functionality Freeview Boxes
The very best Freeview boxes have smart functionality, which means that users are offered much more in the way of features. Typical examples of such features include connectivity for SD memory cards and USB flash drives, and the ability to play various forms of media. Some boxes also include web-based apps for streaming video or audio, and access to a huge range of Internet radio channels. Freeview boxes with smart functionality tend to be more expensive than standard versions, and it is always important to be sure of exactly what a device can offer before buying one.
The Connectivity of Freeview Boxes
The issue of connectivity options is an important consideration when buying a new Freeview box. While basic devices will usually have single or dual SCART ports for connection to a television, more advanced models will provide a far greater range of connectivity options. Many will have multiple HDMI and USB ports, for example, and some will have slots for SD memory cards. The smart functionality Freeview boxes previously mentioned have Wi-Fi capability for Internet access, which means that they can also communicate with other devices in the network. This is an extremely convenient option for streaming media around the home, for example to a tablet or smartphone.
The Sound Quality of Freeview Boxes
One of the most important connectivity issues for many consumers is having the ability to incorporate a Freeview box into a home cinema system. As a result, it is very important to check the audio capabilities of Freeview boxes before making a purchase. Many modern devices support Dolby Digital Plus, making it possible to watch programmes with surround sound. For the maximum amount of versatility in terms of sound options, a Freeview box should have the ability to transcode transmitted audio into Dolby Digital.
Combination Freeview Boxes
Combination Freeview boxes are a popular option for many consumers. They include not only a digital tuner, and sometimes a hard drive for recording, but also a DVD player or a Blu-ray player. These combination devices are extremely convenient to use, and by negating the need to have separate technology they can also save a lot of space. The decision as to whether to buy a DVD or a Blu-ray enabled Freeview box will depend on each consumer's needs. DVD players are obviously older technology, and are therefore cheaper, but many people still own more DVDs than Blu-rays. In addition, some combination Freeview boxes allow DVD recording as well as playback, and blank DVDs are cheap and widely available.
Receiving Subscription Channels on Freeview Boxes
The purpose of Freeview boxes is to provide access to multiple television and radio channels for free, however some boxes offer the additional option of viewing subscription based channels. These boxes feature a dedicated slot for subscription cards, which, when inserted, can be used to view various sport, film, and premium content channels. This is an excellent option for people who want to view such content, but without the expense of a full cable or satellite subscription service.
Aesthetic Designs of Freeview Boxes
The functionality of Freeview boxes should naturally be the main concern of potential buyers, however it is also important to consider the design. The size and weight of Freeview boxes varies considerably between models, with many modern examples being extremely thin and lightweight. Also, the size will differ depending on whether a device is simply a tuner, or a DVR, or a combination of a tuner and DVD or Blu-ray player.
Many Freeview boxes have an LCD display for highlighting important information, and some feature a control panel. This can prove to be extremely useful if the remote control for a device is ever lost. Finally, many buyers will choose a Freeview box to match the rest of their audio and visual equipment. Black models are the most common, but there are also many silver varieties available.
Buying Freeview Boxes on eBay
A huge selection of different makes and models of Freeview boxes is available on eBay. In order to view the full range it is necessary to click on the Electronics & Technology category from the homepage, followed by Sound & Vision. The sub-category of TV Reception & Set-Top Boxes should then be selected, which will display thousands of results. To narrow the search, the option for Freeview Boxes can be chosen from the menu to the left of the page, which will display all of the Freeview boxes currently for sale.
Conclusion
The volume and variety of Freeview boxes that are available is an indication of the popularity of the service in the UK. Consumers are attracted by the simplicity and cost-effectiveness of Freeview, and sales of boxes are steadily increasing as a result. The range on offer means that some options are better than others, but with some careful consideration, purchasing a box to enjoy free television channels should be a straightforward process.