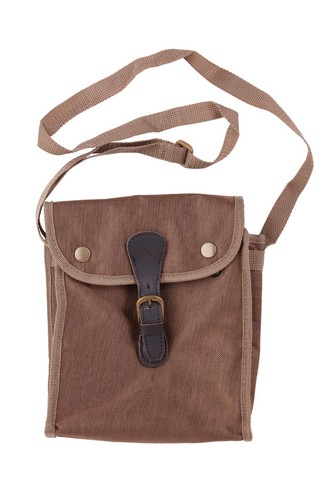 Since the world has turned into a more global marketplace, mailing bags have become more important for shipping goods. Many companies use these bags for transatlantic or transpacific mailing. A good mailing bag keeps goods and documents safe while they are in transit. Most companies today use large mailing bags for shipping because of their versatility. A broad range of products can fit into the larger-sized mailing bags. There are many different types of large mailing bags available for purchase on eBay. An office or business can purchase them as either single bags or in bulk.
Since there are a large amount of mailing bag options, a company must consider which mailing bags are most suitable for their shipping needs. Some choices need to be made when it comes to purchasing larger shipping bags. First, a company should consider from what they want the bags to be made, then how large the bag needs to be to suit the majority of their shipping needs, and finally, from what the bags need to protect their contents. Many bags protect property from water but not pressure damage, and there are those that protect against pressure damage, but not water damage.
What Is a Mailing Bag?
The concept of a mailing bag can range anywhere from a messenger bag or interoffice mail bag, all the way to a protective bag for long-distance shipping. A mailing bag, in the strictest sense, is a protective barrier bag that a parcel is placed inside for travel. Travel can be to another office inside of a building or around the world.
When deciding which type of mailing bag to purchase, a company must first decide upon which bag is suitable. Since mailing bags can be made from many different materials, generally, it is the first decision to be made. Mailing bag may be made from materials ranging from bubbled plastic to cloth. This decision often comes down to the value of what is being shipped and the cost of the bag.
Simple plastic bags are normally less expensive than their cloth or bubbled counterparts. Large mailing bags can be made from a variety of lightweight materials, such as plastic, polythene, metal, or bubble plastic. The simple plastic bags are usually the least protective and least expensive. The metal protective bags are more expensive, but more protective. Considering what is being transported is integral to finding the correct mailing bag.
Materials and Uses for Mailing Bags
To purchase a single mailing bag or a lot of mailing bags on eBay, simply type in the material from which the bag is made, followed by the phrase, "mailing bag". For example, a simple search can be performed using the keywords "plastic mailing bag". This search can be changed and narrowed to get the exact results that are best for the company's, or individual's, mailing needs.
Type of Mailing Bag

Main Use

Clear plastic

Non-personal stacks of legal size documents

Reports

Inter-office mailing

Documents to be protected from water

Opaque plastic

Stacks of legal documents

Personal documents such as wills, deeds, and others

Documents to be protected from water

Large plastic

Goods sold and shipped to clients

Promotional materials

Sturdy objects and boxes that need protection from water

Bubble plastic

Fragile goods shipped in boxes

Protective barrier for things that can be crushed

Protective against water damage

Expandable bubble

Large bags that expand to most sizes

Protective against crushing or impact

Good for fragile large goods

Metal-lined

Absolute protection for super fragile goods

Protective against the elements

Can be expandable or plain

Crushproof

Tamper evident

Come in all materials

Show when the contents have been tampered with

Protective bags

Cloth courier

Cloth

Used by messengers

Can be used for inter-office or inter-departmental carrying

Used for moving goods and documents to different departments or office locations
This is far from an exhaustive list of the different types of large mailing bags available. Many companies use more than one type of large mailing bag depending on what and how they are shipping either documents or goods. Some companies employ messengers that carry a large mail bags with smaller bags inside.
Protective Bags
Although all bags are somewhat protective, some mailing bags offer more protection than others. The amount of protection that the mailing bag provides is directly related to the cost of the bag. The simple plastic bag usually comes in either locking or self-sealing types. They protect from the most basic types of damage, such as creasing or folding.
The bubble-enforced bags protect against impact, but many of those are not waterproof. These can be used for shipping goods or other breakable objects. They can also be used for a variety of goods from CDs to sculpture, depending on how largeness of the mailing bag.
Measurements should be taken to make sure which size of large mailing bag is needed. Since the bags come in different sizes, a large mailing bag may be the most economical, since they can be folded down to the size of an object or document, or expanded for larger shipping needs.
The accordion-style metal or bubble-lined bags work for almost all applications and shipping needs. Once the size of the bag is decided, it is simply a matter of how durable the bag needs to be. Many bags are already made from plastics, but most of the time with larger items, they must be packaged for impact so they cannot be damaged.
When ordering mailing bags, it is important to consider the shipping conditions. If the product is likely to be exposed to weather, then a waterproof bag may be more appropriate than a paper one. If it is likely to be exposed to heavy weight by either the object inside or outside pressures, the bubble-lined or corrugated bag may be a better choice.
When considering a bulk purchase from a place such as eBay, it is a good idea to find a bag that suits most, if not all, of the shipping needs. The large mailing bag accomplishes this in most situations. If the company ships fragile goods or does a lot of overseas shipping, then the padded large bag may be better.
Finding Large Mailing Bags on eBay
When a large mailing bag is decided upon, then it is time to search for it on eBay. To do this, a buyer simply needs to enter the keywords for the mailing bag that they want into the search bar. An example is "large padded mailing bag". This displays a list of all of the products that match that search criteria. Browse through the different listings until one that is suitable is found.
After finding one, click on it and read its detailed description. This provides the exact specifications of the mailing bag. Examine it to make sure it suits the company's or individual's mailing needs. If it does, it is time to order.
Buying Large Mailing Bags on eBay
Before an order for large mailing bags is placed, you have to take a look at the detailed description to make certain it is what you need. If it is what is desired, then check out the other aspects of the listing. Some important things to look at are the shipping and return policies of the seller. These outline what to expect as far as delays in shipping or what to do if the large mailing bags are not the correct type. Many mailing bags differ slightly and finding one that suits your needs should not be difficult, but if the wrong bags are delivered, it is good to make sure that they can be returned and distinguish between who pays the shipping.
Another important element of which to take notice on the detailed listing is the seller's feedback rating. The majority of the sellers have a good feedback rating, but customer comments tell you exactly what to expect. There is also a place to ask the seller a question before purchasing an item. If everything is satisfactory, then either place a bid or purchase the product outright.
Conclusion
Working through the many different types of large mailing bags available for purchase may seem difficult at first. By defining the bag's main use and the conditions of which it is expected to survive, this process can be made much easier. Large mailing bags are available in a few different ways on eBay. They can be purchased in bulk or in lots. They can be purchased in small packs or in singles. Each of these ways are designed to make sure that a company gets the mailing bag that is appropriate for their shipping or messenger needs.
Knowing the different materials from which the mailing bag is made and the types of damage it can withstand helps a person make an informed decision. Once that decision has been made, it is simple to search out a specific product on eBay and purchase the best one. These bags may also come in variety packs that can be ordered to suit fluctuating shipping needs.