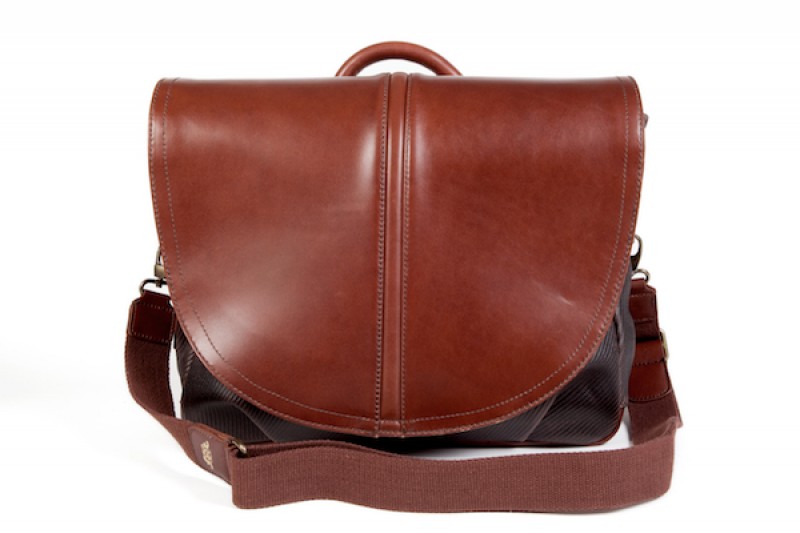 Large sacks can serve many purposes. The material composition and size are dependent on what the sacks are used for. Large sacks are manufactured from a variety of materials, including plastic, paper, and even different types of fabrics. Sacks used for particular purposes are made from particular materials. For example, biodegradable large paper sacks are meant for the clearing away and disposal of fallen leaves in autumn. Large cotton sacks can be used for transporting laundry to the laundromat, or even for storing clothes between seasons. There are also specialised sacks used for shipping and postage. eBay hosts hundreds of listings for a variety of sacks, including a selection of large sacks. Before venturing onto eBay to begin a search, it is important that the shopper is clear what he or she intends to use the sack for. One should take into consideration material, size, and durability. There may also be municipal regulations in place regarding sacks used for refuse removal.
eBay's user-friendly search platform makes the task of searching for large sacks very straightforward. To find large sacks that are up to the task, a shopper effectively uses a combination of keyword searches and search filters. Not only does the search platform allow the buyer to compare listings for sacks but it also one to compare sellers.
Factors to Consider Before Searching on eBay
Before searching for sacks on eBay, a customer needs to consider what he or she needs the sacks for. If someone is planning on transporting items that may leak, a paper sack would not be a wise choice. Likewise, a plastic sack should not be used to transport very weighty items, unless the plastic material is reinforced. One should keep in mind any restrictions that might make certain types of bags unacceptable within a particular jurisdiction or setting. Some local councils require that refuse bags be made from a biodegradable material. A workshop's health and safety guidelines may require that a sack be able to bear up to the weight of its contents without tearing.
Sack Materials
Large sacks come in just about every material imaginable, from plastic to cotton to rubber. Depending on the explicit purpose, one material may be better to a particular task than another. For example, a lightweight but strong fabric is good for a sack used for transporting clothing. However, fabric does have its drawbacks. Because fabric is porous it is not suitable for transporting items in wet weather conditions. Each material has its benefits and drawbacks. Therefore, considering the the purpose of the sack is important when considering different materials.
The Size of the Sack
Size is also dependent on purpose. A sack for carrying nails would need to be smaller than a large sack used for taking out the garbage. This is because nails are denser than refuse, and filling up a large sack with nails would result in a sack that is too heavy to lift, let alone carry. Heavier contents may also cause the sack to tear. The size of a sack is usually described in terms of its volume, with the capacity expressed in litres.
The Sack's Durability
For weighty contents, sacks should be able to bear up to the weight it is carrying without the sack failing. Many large sacks are approved for carrying particular weights. Likewise, the material should be strong enough to get the job done. If a sack could be punctured, due to transporting nails or rods for example, users should anticipate this. Rather than just considering the overall weight limit of the sack, a shopper should select a type of bag that is durable enough to withstand acute pressure from sharp items like nails and utensils.
Sack Features
Sacks are, by their nature very simple items. Usually, there are not too many special features that go along with a sack; however, some sacks have characteristics that make them better suited for specialised tasks. For example, a user may need to adhere a label to a large postal sack. If the sack is made from rubber or polyester fabric, the label may not adhere properly and come off in transit. Selecting a plastic sack would be more appropriate for shipping. There are special postage sacks that allows the user to write the address and other particulars directly onto the surface of the sack.
To save money and help out the environment, many shoppers opt for sacks that can be used over and over again. If reusability is important to the shopper, he or she should look for a bag that can be easily cleaned and repurposed. If the large sack must be disposed of, then the shopper should look for bags that are biodegradable.
Regulations and Restrictions
Customers should keep in mind that certain tasks, whether it be putting something through the mail, taking out the rubbish, or storing items in a workshop, come with particular restrictions. For example, large sacks used for postage or mailing must be of a certain type of durable material, be of a certain size, and be able to bear a certain weight. Hazardous material disposal requires specific standards be met to ensure the safety of those that must handle the sack. For example, a waste removal sack must enclose the contents and minimise the risk of the contents contaminating the environment.
Conducting a Keyword Search on eBay
Having assessed his or her needs when it comes to sacks, the shopper is ready to venture onto eBay and browse the current listings for sacks. Searching for items on eBay is very easy. A shopper begins with a broad search and then narrows down the listings based on particular search criteria such as material, and the size of the sack.
One begins on the eBay homepage. There the shopper finds the search bar. The shopper could just type something generic like 'sacks' into the search bar. However, the search engine is likely to return hundreds of listings. Therefore, the seller should try a more specific search query. For example, the seller could type in '20 liter plastic sack'. However, some sellers may list sacks using alternate descriptions. Therefore, it is wise to use synonyms and alternate spellings, as well as imperial measurements. For example, instead of a 20 litre sack the shopper may try an alternate search phrase like '5 gallon plastic sack'.
Refining a Search Using Search Filters
To refine a search, the user can employ a variety of search filters to sort the results returned by the local search engine. The search filters are found on the results page. The user can sort the results based on listing category, price, shipping formats, and buying formats. The user can also sort the listings based on the status of the seller.
Categories
Sellers list sacks under a variety of categories. If the buyer is looking for a special mailing sack, he or she can sort the results such that only sacks appropriate for shipping and postage are displayed. Under the Packaging and Posting Supplies category, the user can specify the size of the sack, quantity, as well as the type of sack.
Budget
Having a budget in mind keeps one from spending too much. However, customers do require some background knowledge of what are fair prices. A customer should also take into consideration any shipping fees. If expedited shipping is required and is available, customers should factor that into the budget. eBay allows buyers to filter listings based on a maximum amount that the buyer is willing to pay.
Seller Status
eBay also allows buyers to sort listings such that only those listing posted by Top-Rated sellers appear in the results. On eBay, those sellers that have earned the best customer feedback are referred to as eBay Top-Rated Sellers.
Assessing eBay Sellers
There are a few ways for a buyer to determine if a seller deserves the buyer's business. One is to identify those sellers that have earned the status of Top-Rated seller. Another way is to looking at the seller's feedback score and note how the seller has been rated in the past in areas such communication, quality of the merchandise, product awareness, and customer service. The seller's feedback score is to be found in the seller's profile.
Communication
First, a good seller is a good communicator. He or she should be ready and willing to answer any questions a buyer may have concerning the sacks listed for the sale. Sellers should reply in a prompt manner and answer concerns thoughtfully. To contact a seller, the buyer simply needs to go onto the seller's profile page and click on the contact link.
Customer Feedback
Potential customers are able to put themselves in the shoes of past customers by reading customer feedback. Based on the feedback by previous buyers, a current buyer is better able to assess a seller's reputation.
Product Awareness
Those sellers with the highest feedback scores, tend to be the most knowledgeable about the merchandise they sell. Whenever possible, it is good to see a picture of the actual item and not a stock photo. Dimensions, material, and so on should be described in detail in the item descriptions. Good sellers take care in making sure their listing accurately describes the products offered for sale.
Conclusion
Before commencing a search on eBay for large sacks, it is important to consider one's needs. Some sacks are considered multi-purpose while others are specialty sacks. The buyer needs to consider material, size, durability, any special features, and any regulations related to the use of sacks in particular settings and for particular tasks.
Regardless of the type of large sack a customer requires, he or she is sure to find it on eBay. The site has a user-friendly search platform that any user, even those who have little experience with online shopping, can master in just a few minutes. An effective search entails having some idea of what sacks are required. It is recommended that a buyer start with a generic search and then use a combination of more specific keywords and search filters to narrow the listings down. When comparing listings, the buyer should consider the seller's reputation. Top-rated sellers are those sellers than can boast the most positive feedback from previous customers.