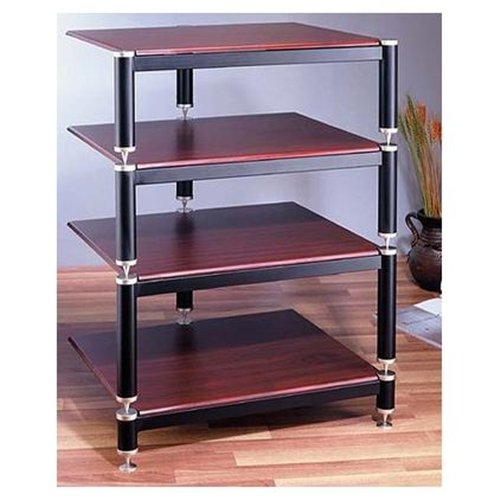 When most people refer to shelving, they typically think of the rectangular bookcases found in home studies, office conference rooms, and in libraries. In fact, bookcases go back as far as the Roman Empire, when private libraries utilised wooden bookshelves to preserve historical documents. Much has changed in shelving design since that time, as shelving now includes an entirely different information storage category that involves storing important documents and valuable information resources above ground. The evolution of shelving has changed the way homeowners conduct personal business and the way office workers perform professional tasks.
Homeowners and office managers can find every type by searching for shelving online. eBay, which is one of the leading ecommerce sites, conveniently matches shelving buyers and sellers in a bustling virtual marketplace. Before searching for the perfect eBay shelving seller, buyers should first learn about the types of shelving, the materials used to construct shelving, and why shelving is the best option for storing important information.
Types of Shelving
Every home and office requires some type of shelving, whether the shelving lines the walls in a kitchen or in a meeting room. There are a wide variety of options for choosing mountings and the material used to construct shelving, but homeowners and office managers have three primary choices when it comes to the types of shelving offered by eBay sellers. Before selecting the type of shelving, homeowners and office managers should consider what they plan to store on the shelves, how much room they have to hang shelving, and for high-traffic areas, the appearance of the shelving.
Individual Brackets
Individual shelving brackets come in a wide variety of shapes and sizes on eBay, which provide do-it-yourselfers with more flexibility when it comes to shelving placement and design. Brackets can be plain or highly decorative to enhance a high-traffic room's decor. Most brackets comprise two uneven arms that form an L-shape. The shorter arm fits under a piece of shelving, and the longer arm provides the support by attaching to the wall. Shelving width should be slightly less than the thickness of the shorter bracket arm. Brackets require different wall attachment methods, depending on the composition of the wall. For example, wooden battens must first be driven into the wall before the brackets screw into the battens.
Built-in Shelving
Do-it-yourselfers who want an easy shelving project should consider built-in shelving on eBay. As the best way to utilise wall space that otherwise remains empty, this type of shelving attaches to alcoves, such as a chimney breast, through support screws driven into the wall sides. Built-in shelving provides homeowners and office managers with the capability to hang shelves of different heights and lengths. By maximising wall space, users can place a piece of furniture in areas that often remain empty.
Adjustable Slotted Shelving Systems
Adjustable slotted shelving systems sold on eBay include vertical rails that secure to the wall and shelf brackets that slot or clip into the vertical rails. Do-it-yourselfers simply fix the vertical rails to the wall and the brackets to support the shelves. Because of the ease of installation, this is the most popular type of shelving for both do-it-yourself homeowners and office managers. The design and fit of the vertical rail differs between manufacturers, which means replacement brackets or rails must come from the original manufacturer.
Materials Used to Construct Shelving
The material used to construct shelving depends on the weight of the objects placed on the shelves. Shelving support weight is classified into three categories. Light load shelving can support small plants, vases, and trinkets. Medium load shelving supports a collection of paperback books. The sturdiest support shelving category, heavy load, supports large hardcover books and thick metal objects. The following chart lists the most common materials utilised to construct shelving sold on eBay, along with a brief description of each material.
Type of Material

Description

Provides strong support

Capable of receiving a finish, such as varnish, polish, or paint

Uses 18 mm timber for minimum thickness

Thickness depends on distance between supports

Chipboard

Unlaminated chipboard represents the weakest and cheapest type of shelving material

Consider laminated chipboard to provide stronger support

Minimum thickness of 12 mm

Support should be no further than 300 mm apart

Much stronger than chipboard

Manufactured with urea-formaldehyde resin, which requires ample room ventilation

18 mm minimum thickness, with support being no further than 500 mm apart

Blockboard

Stronger than chipboard

One of the better choices to prevent sagging

Edges require covering to conceal strips

18 mm minimum thickness

Supports should be no greater than 700 mm apart

Plywood

One of the easiest materials to work with during installation

Paint provides the best finish

Requires covering to conceal wood layers

18 mm minimum thickness to ensure proper support

Glass

Most aesthetically appealing material

Never use window glass

Glass thickness is not as important as using specialised brackets to hold the glass in place

Glazing merchant should certify glass has gone through an extensive toughening process
Remember that load classification can be subjective, which means do-it-yourselfers should err on the side of building thicker shelving that provides stronger support than a manufacturer recommends. Moreover, many homeowners and office managers change the purpose of their shelving, typically adding weight to materials that require more thickness to support the added weight. Overhangs at each end of shelving should never be greater than 20 per cent of the distance between the support brackets.
Advantages of Installing Shelves
The primary reason why homeowners and office managers purchase and install eBay shelving is to improve the organisation of important documents and information resources. However, organisation is the same reason why homeowners and office managers also consider buying filing cabinets to store their important information. After scrutinising other factors for buying shelving, it becomes apparent that shelving provides more advantages to both homeowners and office managers.
More Storage Space
Standard four-drawer vertical filing cabinets can file 250 cm of documents, while a 90-cm wide, 200-cm long piece of shelving can file 750 cm of information. Moreover, the cost of the shelving is almost identical to the cost of the standard filing cabinet, especially when buyers consider purchasing from eBay sellers.
Saving Space
Filing cabinets take up space on the floor, typically next to a desk or conference table. Shelving allows homeowners and office managers to file information above the floor, which gives them more room to add additional furniture, such as desks or coffee tables. In addition, filing cabinets require the user to pull out each drawer, which takes up even more space. Shelving purchased on eBay is the best way to store more information and make the most out of room or office space.
Increased Productivity
Homeowners can retrieve tax returns quicker from a shelf than from a filing cabinet. An employee who needs to access the previous year's balance sheet can retrieve it quicker from a folder that sits on a shelf than a folder that is sandwiched between dozens of other folders in a compressed storage space. Homeowners and office workers who utilise shelving sold on eBay also do not waste the opening and closing motions associated with filing cabinets.
Safety
Since shelving has no moving parts, it is much safer to use than filing cabinets. Opening a filing cabinet can bruise ankles and shins, while closing file cabinets can smash fingers and damage wrists. Filing cabinets are also another object that homeowners and workers have to avoid, as they move about a room. The only potential safety issue with shelving is inducing a muscle strain from reaching for items stored out of reaching range. Using a two- or three-level step ladder purchased from eBay eliminates the potential for muscle strains.
Organisation
Many homeowners and office workers organise their important information by using the colour code system. However, it is difficult to discern colours when files sit inside of a filing cabinet. Shelving allows homeowners and office workers to organise and retrieve files with more ease than accessing colour-coded files from inside of a filing cabinet. While both shelving and filing cabinets are great organising tools, shelving does a much better job.
How to Buy Shelving on eBay
You do not need an advanced degree in computer programming to find the right eBay shelving seller. eBay provides buyers with a powerful search engine that helps them reduce the number of seller candidates. The key to getting the most out of eBay's search engine is to type specific keywords. In the case of shelving, you can type "living room shelving" or "kitchen shelving" into the search bar to search for eBay sellers who classify their shelving by type of room. You can also find sellers who offer deals on high-quality used shelving. Once you narrow your seller list to match your search criteria, the time has come to review each seller's product page.
Each seller should display an enlarged photograph of the shelving for sale. The enlarged photograph provides you with an excellent visual for finding damage or other types of imperfections. Seller product pages also list accepted payment methods, delivery terms, and whether the seller bundles shelving products, such as brackets, with a shelving system. You can also review customer feedback on seller product pages. You want to consider sellers who have earned high praise over the past year, preferably for selling shelving, but at least have a successful record of offering office or home improvement supplies.
Conclusion
There is nothing more maddening than a pile of papers that grow on a desk or conference table. While the information is pertinent to conducting personal or professional business, it does not have any impact when it sits unorganised in front of a homeowner or office worker. Filing cabinets provide a way to organise important documents, but filing cabinets have limitations that do not make them the best way to organise paperwork. Shelving is the answer to organisational needs and shelving provides numerous other benefits, such as freeing up more room space, increasing productivity, and ensuring worker and homeowner safety.
The best way to shop for shelving on eBay is to decide on both the type of shelving and the materials used to construct shelving. Homeowners and office managers have three primary types of shelving to choose from, which are individual bracket, built-in, and adjustable slotted shelving. The next step is to determine the material used to construct the shelving, which is based on the amount of room required to file information and the weight of the objects placed on the shelving. Blockboard and timber provide the greatest support, while plywood is the easiest material to work with for do-it-yourself shelving installers.