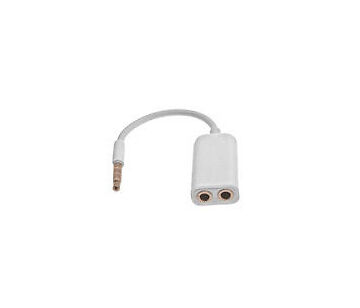 Accessories available for use with iPods include products designed with both style and function in mind. From smart armbands for holding iPods while running to contemporary desk stands and docks and speakers for playing music in the home, iPod accessories enable iPods to be experienced and enjoyed in various environments. Other accessories, such as the large range of cables and adapters, enable iPods to be powered and connected to other devices. The range of skins and covers allow individuality and personality to be expressed, with the huge variety meaning that there is a cover to suit all tastes and preferences.
Choosing iPod Accessories
Which accessory or accessories are required depends upon both user requirement and preference. Most accessories have a functional component, even decorative skins and covers which offer a protective function as well as aesthetic enhancement. Accessories are therefore often bought with a specific function in mind. The other major factor to consider is compatibility. There are five main types of iPod: iPod Classic, iPod mini, iPod Shuffle, iPod Nano, and iPod Touch. Within these categories are various generations.
When choosing accessories, check the product description carefully to ensure the product is compatible with the particular iPod. This should be clearly stated, but if it is unclear, ask the seller for clarification. Accessories available include cases, covers and skins; screen protectors; docks, speakers, chargers, cables and adaptors; accessory bundles and organisers; and headphones
iPod Cases, Covers, and Skins
The range of cases, covers and skins available for iPods is impressive. A popular type of case is the flip case, which covers the back of the iPod completely, with the front flipping down when it is in use. They can be neatly secured, and the cover offers protection against damage, particularly to the screen. Some have compartments in the front flap which can be used to secure credit or debit cards, business cards, and similar items. These types of covers are available in a range of materials and covers, often in black, white, or coloured leather as well as classic and retro designs. Other covers encase the whole iPod or just the edges.
They are also available in a range of materials and designs, including bling crystal or sequin covers, novelty animal covers, glossy polka dot covers, and more. Skins are a form of tightly fitting cover that are typically made of silicone or similar materials. They are available in simple designs as well as various fun and novelty styles. Some cases are designed to be especially robust, and these provide extra protection against debris, including fine sand as well as rain and vibration and shock or damage caused by dropping. They are ideal for those who like to participate in adventure sports, hiking, or similar activities. Other types of cases and holders include armbands for running, watch bands, and clips. When it comes to armbands and watch bands, look out for features such as a slim, lightweight design, comfortable and ergonomic design, adjustable straps, and a clear full-size window.
Screen Protectors
Screen protectors provide an added element of protection for iPods. They are tough and durable clear films or plastic sheets which can be attached to the iPod screen and provide protection against dust, scratching, and similar damage. Most are self-adhesive. Many screen protectors have an added benefit which is an anti-glare treatment, enabling iPods to be used more easily in bright conditions. Screen protectors are designed to fit the iPod perfectly and should be completely clear, allowing the iPod to be used just as easily as without the protector. They vary in thickness.
Docks, Speakers, Chargers, Cables, and Adaptors
Docks are available in various stylish designs to sit neatly on desks, table, or cabinets, either in the home or office. They are used to charge the iPod, to play music either through the iPod or integrated CD players, work as alarm clocks and connect to other devices such as a television, providing multiple functions in one neat package. Smaller docks can simply charge the iPod, while larger audio docks include speakers for great sound. Check out reviews on dock functionality and speaker quality if playing music is an important feature.
Using the speakers on docks is one way to project sound from iPods, but a handy alternative are mini or capsule speakers. Compact, portable, and robust, this type of speaker delivers superb sound, has a good battery life of around six hours, and can be linked to other mini speakers for even better sound. Various cables and adaptors, including USB cables, HDMI cables, AV cables, and car chargers, are available to connect the iPod to different devices, giving iPods excellent connectivity to work with other systems. FM transmitters are another handy accessory to use for listening to FM radio. Radio frequencies can be saved as required.
Headphones
Headphones that can be used with iPods come in various shapes, sizes and designs, including in-ear headphones and over-ear headphones. Over-ear headphones provide a more realistic and natural sound, but in-ear headphones can also sound great and have the advantages of audio insulation as well as the compact design that makes them more suitable for wearing when out and about.
Look for features such as secure fit, different-sized ear sleeves, and sweat and water resistance if wearing for exercise outside. Some in-ear headphones have a hook which fits neatly over the ear. Some over-ear headphones have controls on the earcup. Look out for features such as soft ear cushions, lightweight contoured headbands, collapsible design, and sharing splitters. Noise cancelling headphones enable background noise to be filtered out.
Accessory Bundles and Organisers
Accessory bundles combine two or more accessories in a convenient package. Typical bundles include car accessories with chargers and FM transmitters, charger bundles, armband and headphone bundles, covers and screen protectors, travel packs and comprehensive bundles with several accessories. Accessory bundles may or may not come with a larger case or organiser. Organisers enable iPod accessories to be stored neatly and conveniently in a simple bundle. Depending on the design, they may have room for the iPod together with accessories such as headphones, chargers, and cables as well as other items such as pens, clips, or notepads. They typically have versatile elastic straps which can be used to hold various items in different ways.
Find iPod Accessories on eBay
To find iPod accessories on eBay, visit the homepage and navigate to the Sound & Vision page via the Electronics & Technology tab. Follow the link for iPod & MP3 Player Accessories.. The tabs on the left will then display a variety of different accessories. Click on the appropriate accessory or accessories. Under the heading Compatible Brand, click on Apple. Under the heading Compatible Model, click on the appropriate iPod model. Other features of the product can then be specified as required. Alternatively, use the search bar at the top of any eBay page. Enter specific terms such as "iPod Classic leather case", "iPod Touch sport armband" or "iPod Nano screen protector" and press Search to bring up listings.
Conclusion
A variety of accessories are available for use with iPods, from cases, screen protectors, and armbands to docks, mini speakers, and headphones. Accessories may be sold separately or as a bundle, and organisers are available to store and transport accessories neatly and conveniently. Always check that the accessory is compatible with the particular type of iPod, whether it is an iPod Touch, iPod Classic, iPod Nano, iPod Mini or iPod Shuffle. iPod accessories make great gifts and can be found simply and easily online. They enable iPods to be enjoyed in various environments, from relaxing in the home to working in the office and from travelling in the car to exercising in the park.