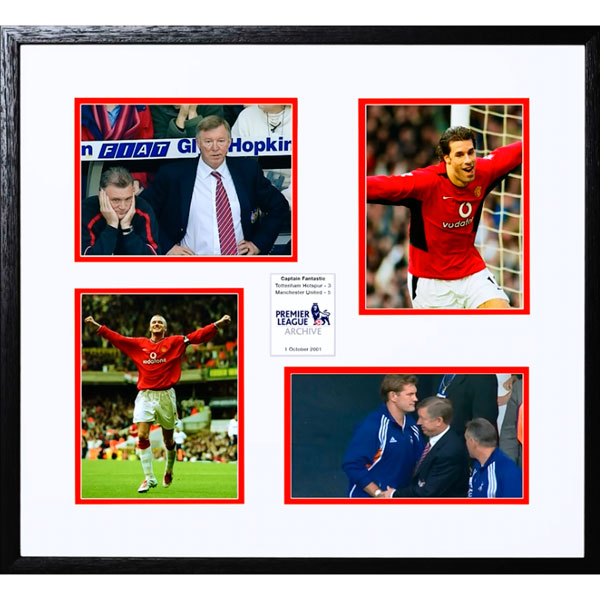 trading cards
contain photos of United stars in action, they also contain interesting statistics and fascinating facts about the game and those who play it. These cards are purchased both by collectors and by those who want to sell cards for a profit. For those who wish to sell cards, the main goal is to buy cards that are expected to increase in value over time.
For collectors, it is all about finding that missing card that can complete a team set for a certain year or buying cards that have a certain sentimental value. Collectors look for different things than resellers, and collecting Manchester United trading cards is a passion as well as a hobby. When looking to expand a collection, there are certain things that a collector can do, regardless of whether the cards are being purchased at a hobby shop or online via eBay. These things include examining card condition, knowing how cards are protected, and understanding how to find specific cards.
About the Manchester United Football Club
Manchester United has consistently been one of the most popular football clubs in Britain, and in recent years, has gained a large following across the world. United is an old and respected team, having been established since 1878. Originally, they were known as the Newton Heath LYR Football Club, but the name was changed to Manchester United in 1902. Over the decades that United has been a powerful club. They have had many banner years.
Many trading card collectors seek to focus on important years for the club, such as the teams that won the European Cup in the 1967-68, 1998-99, and 2007-08 seasons. Some collectors prefer to focus on individual players from different eras who made a mark on the team.
| United Player | Successful Years |
| --- | --- |
| David Beckham | 1992-1994, 1995-2003 |
| George Best | 1960s and 1970s |
| Eric Cantona | 1992-1997 |
| Sir Bobby Charleton | 1960s |
| Ryan Griggs | 1990s |
| Wayne Rooney | 2002- |
| Dennis Law | 1960s |
There are a number of other players from United's rich history, and for the most part, trading cards of them have been made. Some older cards are quite rare, and therefore, quite valuable.
Understanding Card Prices
When buying trading cards, it is important not to pay more than the cards are worth. In some cases, a collector may wish to pay more than a card's value in order to complete a collection, but for the most part, collectors should only be willing to pay what a trading card is actually worth. For this reason, it is always a good idea to do some research in regard to card prices. In the days before the Internet, this was more difficult, and collectors had to track down printed guides that contained the information they needed. Now, it is possible to find and compare current card prices online using a number of different websites. This makes it much easier to make an informed purchasing decision.
Understanding Different Types of Manchester United Trading Cards
There are several different companies that have the rights to produce Manchester United trading cards. These companies make cards featuring different designs that hold different values. Moreover, there are several different ways to buy cards, such as in unopened packs, as single cards, or in larger collections. Different methods can vary in price, as random unopened packs may have rare cards, but can sell for a lower price. A collection may have a number of cards of low value, but may sell for more because it is a complete set.
Buying Unopened Packs
The most popular way to get Manchester United trading cards is to buy an unopened pack of cards. These packs can contain a random assortment of cards, although they usually contain a set number of trading cards per pack. In some cases, there are special packs that contain only rare, and therefore, more valuable cards. Packs designed by the manufacturer to contain rare cards are generally sold for much higher prices.
Buying Single Trading Cards
Many collectors use eBay to find specific trading cards that are missing from their collection. For the most part, buying a single card is a more straightforward process, since the value of a single card is easier to determine.
Buying Trading Card Collections
Many collectors try to make their collections unique. Some may focus on trading cards for a certain player, or cards from a certain era. If a potential buyer has the same interests and an idea of what the cards are worth, this can be a good transaction. If a buyer wishes to buy an entire collection just for a handful of cards to complete a different collection, the cost may be prohibitive. It is a good idea to be aware of exactly what is contained within a collection before making a purchase.
Rare Trading Cards
While regular trading cards are usually fairly stable with regard to price and demand, there are certain rare trading cards that are difficult to find, and therefore, are more valued. These typically include rookie cards for the most popular Manchester United players, along with limited edition memorabilia cards or cards that have been signed by Manchester United players. Another type of rare trading card is the error card, which features a misprint or statistical error that was not intended by the card publisher. Error cards can be quite rare and extremely valuable to certain collectors.
Trading Card Condition
When buying trading cards on eBay, it is always important to evaluate the card's condition. For the most part, this can be done by closely examining photos of the card. If the card has been protected properly, there should be no wear on the sides. The corners tend to show wear and bending before other parts of the card. If card corners are bent, the value can drop quite a bit. Along with assessing the physical condition of a card, it is important to determine if a card's colours have faded due to exposure to the sun or harsh light.
Card Evaluation Terms
Serious collectors use certain terms when referring to a card's condition. These terms are used so that each collector can immediately understand what a card looks like and the approximate value of a card.
| Evaluation Term | Meaning |
| --- | --- |
| Mint (MT) | Perfect condition; no bent corners; flawless images and gloss |
| Near mint to mint (NMTM) | Slightly bent corners or slight loss of focus |
| Near Mint (NM) | Slightly bent corners or other imperfections visible to the naked eye |
| Excellent to mint (EXTM) | Slight, but visible wear on two corners |
| Excellent (EX) | Visible wear on all corners; other visible imperfections |
| Very good (VG) | Slight creases; small abrasions |
| Fair to good | Rounded corners, creases, general wear and tear |
Mint condition cards are difficult to find, as some cards come out of the packaging with minor imperfections or abrasions that may reduce their quality. Some cards are actually sold with a grading given by an authorised expert.
Card Protection and Storage
One of the most important aspects of collecting Manchester United trading cards involves storing and protecting them. For the most part, collectors can rely on protective devices that are specifically designed to work with trading cards. In many cases, trading cards are sold in storage devices as a means of protecting them during transit. Storage and protection can be for a single card, or it can be for an entire collection.
| Type of Storage/Protection | Purpose |
| --- | --- |
| Deck box | Storing large groups of cards without sleeves |
| Sleeves | Storing individual cards |
| Binders | Storing sheets that contain multiple cards in separate cells |
| Cases | Holding multiple deck boxes |
There are many card storage options that are available from the card publishers, themselves, but there are also card storage solutions that are custom made by collectors, themselves. These storage solutions may be a good option for collectors with larger collections.
Buying Manchester United Trading Cards on eBay
Many collectors and professional trading card sellers use eBay as a means of finding and selling rare cards and collections. Even average cards are readily available on eBay, and with a continually shifting array of cards available, collectors can find new items all the time. Cards are sold in unopened packs and in a number of different storage options. The best way to find specific Manchester United trading cards is to use the search bar available on any eBay page. This search bar can be used to search for elaborate, detailed terms when one is looking for a specific card, or it can be general, like "Manchester United trading cards."
Be Thorough
Every item sold on eBay comes with a product description. This product description can only contain evaluation terms, but it can also contain information about a card's history and how it has been handled and cared for. This can shed some light on a card's value and help make it easier to make an informed purchase.
Conclusion
Manchester United is one of the most widely recognised and celebrated football clubs in the world. It is no wonder, then, that there are a number of different trading cards available for United. Collectors highly value these cards, and for this reason, there are many options available on eBay. When buying Manchester United trading cards, it is helpful to be aware of what a card or collection is worth. Many reputable websites detail the current accepted value for cards, which can make buying online much easier. It is also helpful to know how trading cards are sold, and which kind of terms are used to evaluate them. It is also helpful to prepare for a new collection or individual cards by obtaining protective sleeves or boxes. In many cases, however, these protections come with the cards in order to keep them safe during transit.
Collecting Manchester United trading cards can be a thrilling hobby, and finding the perfect cards in great condition online can be one of life's great joys. Understanding the ins and outs of card trading can also make it easier for beginners to start their hobby off on the right foot.