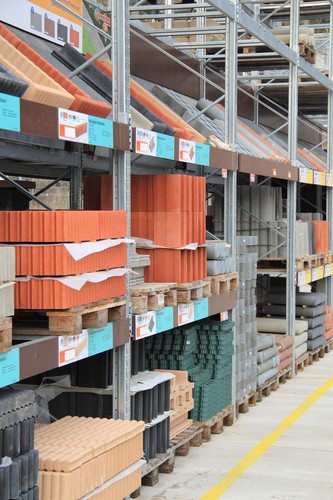 Buying business and industrial items often requires a big investment in one form or another. Investments do not always come in the form of money but can include other things as well, such as the investment of time. There are many times throughout the year, or maybe even throughout the day, that a company needs business or industrial items. It is important to know as much about the process of buying these types of items as possible so that business is not delayed.
Business and industrial items can be located in catalogues, at various retailers, and online on eBay. There are a lot of factors that need to be taken into consideration before purchasing these items besides just the expense. Although there are many ways that this can be accomplished, knowing what to look for and how to judge the quality of the item before purchasing it is a very valuable tool to have when choosing the right items.
Types of Business and Industrial Items
There are various types of business and industrial items that are used each day. Business and industrial needs are generally broken down into categories, depending on what type of industry the company belongs to. Business and industrial items can range anywhere from a small paper clip to a large piece of farming equipment. Understanding the various types of items within each industry can help make the search for items easier.
Agricultural and Farming
This industry is a very large one in many regions. Because the area that agriculture and farming covers is so vast, there is a large variety of subcategories with multiple items in each. For example, agricultural and farming items that may need to be purchased can include machines like tractors. A farmer who owns a tractor may be in need of an engine or other component that needs to be purchased before a field can be tilled. They may also need livestock supplies or even just the tractor manuals or publications.
Building Materials and Supplies
Construction materials are other items frequently purchased throughout the year by many different businesses and industrial firms. It seems that new construction or remodelling projects are always underway, and items are needed to fill the job requirements.
Building materials and supplies cover a wide array of items for a variety of industries. For example, some of those industries include carpentry and other woodworking projects. Items that are typically purchases for these purposes may include carpentry tools and equipment such as timber.
Office Equipment and Supplies
Many times businesses take the opportunity to review their office equipment and supplies in order to find ways to upgrade them. For example, some companies choose to use typewriters to create their correspondence because it is something that they have always done. It is not uncommon for companies to own typewriters when they are relatively small or have a minimal amount of correspondence that they need to generate on a daily basis. Over time when small companies decide to upgrade their office equipment, they often replace their typewriters with word processors instead.
It is not always necessary to buy a computer with all the bells and whistles when a word processor does the job intended. A word processor is actually much cheaper than a computer and it is better than a typewriter because there is no need to buy typewriter ribbons or erasing tape. All of the works typed can be viewed on the screen and any corrections are easily fixed before a document is printed. It is not necessary to overspend when upgrading one item with a different one as long as the item purchased reduces labour.
Other Business and Industrial Items
There are many products available to suit any business and industrial need. The table below gives additional information on other types of items.
| Type | Example of Items Purchased |
| --- | --- |
| | Cables and connectors; sockets and switches |
| | Vinyl flooring; laminate; tiles |
| | Exterior, floor, other special surfaces |
| | Fittings and pipes; valves; hand tools |
There are many other types of items purchased in this type of business. Finding the right tool for the job may not only be a matter of convenience, it may be a necessity as well. Make sure that all items are in good condition before using them, and if there is any problems that arise when the items are delivered, make sure to contact the seller as soon as possible to rectify the problem.
What to Look For
There are various things that need to be considered before committing to a final purchase when buying items for business and industrial uses. Some factors need to be taken into consideration even before the search for an item begins. One of the first things that need to be accomplished is evaluating the purpose of the items that are needed in the capacity that they are to be used. Once the purpose has been evaluated, then the next step in the buying process should be how to add value to the purchase.
Reviewing the Need
Reviewing the need before buying an item is important. If an item is to be used in a heavy capacity, make sure to know what the specific requirements for that need are in advance. For example, if it is a stationary engine that is required for an industrial machine, the engine is typically operated and intended to receive some heavy duty workouts on a consistent basis. For example, a stationary engine for this purpose is often more expensive because it is built to a higher standard and uses heavy duty parts. Other types of items such as vacuum in the HVAC field may not be used as often and it may be more affordable to purchase either a used or refurbished vacuum instead.
Quality Adds Affordability
One of the best ways to make a business or industrial item purchase more affordable is to make sure that a quality item is being obtained. It is easy to find a quality item; however, it is also easy to overpay for it as well. Many people may think that in order to obtain an item of the highest quality that they need to purchase it new. This is absolutely not the case. There are several ways that quality items can be obtained at affordable prices without having to sacrifice the quality to get it.
Buy Used Items or Refurbished
Whenever possible it is not a bad idea to check into the possibility of buying used or refurbished items. When a used item is purchased, it is important to make sure that the equipment or tool is inspected carefully. If a person is unable to inspect an item in person, then it is always a good idea to get information about the condition of the item from the seller in writing. Purchasing used business and industrial items is never a bad idea if chosen carefully.
Refurbished Items
When buying business and industrial items within an industry niche, like industrial tools for example, it is not a bad idea to ask the seller questions that relate to who, what, when, and why before making a final purchase decision as this information can often paint a better picture of the item and provide a background history that an image cannot provide. Listed in the table below are things that are helpful to know when buying an item sight unseen.
| Things to Consider | Questions to Ask the Seller |
| --- | --- |
| Who | Is the seller the original owner of the item? |
| What | In what capacity was the item used? |
| When | When was the item originally purchased? |
| Why | Why is the item being sold? |
It is important to view the item if possible in person; however if this cannot be done, images should be requested of the item beforehand. Make sure that the images are clear and show the item from various angles. Many times used items are perfectly fine if they have just the average wear and tear that comes with the normal use of the item. The seller should be able to clarify any additional questions about the item that are of concern to the buyer.
How to Buy Business and Industrial Items on eBay
Finding business and industrial items on eBay is very easy and can be done in more than one way. Usually the easiest way to find a desired item is to perform a keyword search. Simply type in descriptive words about the item in the search query box that is located at the top of the eBay home page. For example, if you need a tractor, just simply type in "tractors". In no time at all there are multiple items displayed to choose from that have been tagged with that keyword.
Moreover, more specific searches can be performed to narrow down the listings. You could perform a search for "utility tractor" to see listings relevant to those keywords. The next step is to click on an item that you are interested in and read the full listing about the tractor. This section also gives valuable information about postage and payments as well. For added convenience, keyword searches can be performed at the top of any subsequent eBay page as well.
Conclusion
Finding the right item for business and industrial use is a great feeling, especially when a person who is buying the item knows what to look for in the product. There are many reasons why a company may need to purchase an item for their company and being able to review the need of the lifespan of the item needed can often help a person choose the right one.
Buying an item that fits the need while not being too worn out nor too excessive for the purpose intended is one way to save time and money, especially when it comes to purchasing items required for production purposes. Upgrading items that add value to the purchase yet still maintains affordability and adequate quality is also a great way to get what a business needs without being too excessive.
When an item cannot be viewed in person, it is also important to know what type of questions to ask the seller. Being able to view current pictures of an item as well as finding out some background history related to it can assist in making the purchase a much easier and satisfying experience.