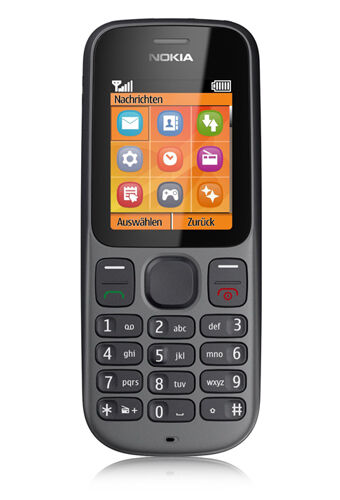 The pace of modern life increasingly puts demands on the individual to be better connected, both to mass media and online content. This is true of every age grouping, as more and more people are relying on new technologies to communicate. Anybody not familiar with SMS, video calling, mobile smartphones, and social networking may be in danger of being left behind and impossible to connect with. While technological uptake is increasingly a part of life for every age range, there is one demographic which remains less likely than the rest to adopt the latest advances in communication, and that is the elderly. The explanations for this are numerous – from a broad unfamiliarity or disinterest with the technology to physical and health impairments which may create problems interacting with devices. These are all areas which the major manufacturers are now attempting to solve directly, and the elderly market is seen as one of the most important emerging markets in consumer electronics. This guide has been prepared to offer some advice and tips on shopping for mobile devices and smartphones for the elderly using the internet. It highlights some of the key considerations which must be addressed before making a purchase as well as a comprehensive walk-through that will allow new shoppers to search for the best product online.
Mobiles and Smartphones for the Elderly: Limitations and Technology
There are many reasons why the elderly can benefit – perhaps more than any other demographic - from the new technology available in mobile handsets. The portability of the device allows the elderly to keep a phone with them at all times, so there is no need to move to a base station or wall connection. There is safety in having a point of communication to hand at all times and security in being able to save and store important personal details digitally. It is unfortunate then that many of the basic operations, functions, and control interfaces make it all but impossible for many to use even some of the most basic devices. There are four primary ways that a mobile or smartphone is interacted with, and each one presents a set of challenges that are unique to elderly users and the less able bodied. They are listed below.
User Friendliness and Ease of Use
One of the toughest challenges for the elderly to face when buying a mobile phone is learning how to operate an unfamiliar device. Whereas, at one time, mobile handsets made phone calls and sent text messages, now they can be multimedia platforms which provide access to the web, email, and video messaging. There are still many devices available on the market which provide only the most basic calling facilities with few confusing extras. These may be the first preference for anybody who does not wish to learn how to use a complicated new device. However, it is equally true that some of the most advanced smartphones provide an intuitive interface, which may in many instances be more user friendly than more basic models. Touch screen and voice activation are just two advances which have made the simple act of operating the phone even more intuitive and easy to learn.
Buttons and Controls
The second area of concern for the elderly is how the user must interact with the handset. Whether it is with a keypad or touch screen, the method of controlling the handset to make phone calls or to enter and save data has to be responsive and require minimum dexterity. For sufferers of mobility-restricting conditions, such as arthritis, the complex sequences of button presses may not be ideal, while a touch screen may not respond adequately to the touch of any user who cannot interact with it using the pre-programmed and default hand motions.
Displays and Visuals
With age, various issues with vision and sight can hamper the use of technology – especially a small device such as a mobile phone. Although the display screen may be the may be the most obvious point of concern for customers with impaired vision, it is just as important to pay close attention to keypads and connection sockets too. Any point which requires user interaction will necessarily need to be clearly identifiable.
Sound and Audio
Traditionally, sufferers of hearing impairment have avoided using telephones, as conversations can be difficult. However, there are several solutions available, and customers should not be put off investigating the various options open to them simply because they have impaired hearing. As technology develops, traditional voice calls from mobile phones are accounting for less of the total number of communications sent and received. Many smartphones offer a number of alternatives to voice calls, which may be a great help to those with hearing problems. For every one of these problems, there is a solution already available on the market. Some limitations or impairments may require a specialist handset, whereas others can be solved with the addition of a simple accessory or add-on. The table below provides a useful, at-a-glance reference for these solutions.
| Operation: | Problem: | Solution: |
| --- | --- | --- |
| Ease of Use: | Complex designs and graphical interfaces can create a steep learning curve for new users. Handsets which rely on additional apps being accessed or downloaded present additional obstacles. | A basic model which provides standard voice calls and SMS text messaging may be preferable. A telephone which offers complete out-of-the-box connectivity is an ideal solution for a new user. |
| Buttons and Controls: | Operating the phone requires dexterity when the buttons are small or when complex sequences are needed. Touch screen telephones require a specific set of pre-programmed motions for interaction. A user whose mobility is impaired may not find these movements easy to perform. | Certain manufacturers design handsets specifically for the elderly and those with limited mobility. They provide intuitive controls and larger buttons on the keypad. These devices provide a solution for those who experience both limited vision and movement. Although touch screen phones may not be appropriate for sufferers of certain conditions such as Parkinson's disease or arthritis, they do provide an intuitive control system which other users may find more user friendly than other devices. |
| Displays and Visuals: | Many operations carried out on a mobile handset require direct interaction with on-screen data. Users who cannot see the display screen clearly may struggle to operate the handset correctly. | Vision impairments affect many thousands of people, and clarity in display screens is one of the most important concerns for every phone manufacturer. However, for those who require additional support, it is best to shop for phones with the largest screens and the brightest outputs. Every listing will provide detailed specifications regarding the screen dimensions, or the seller may be contacted for extra information. Additionally, add-ons and accessories such as external screen magnifiers are readily available. |
Buying a Mobile and Smartphone for the Elderly Online
With some of the main technical functions of mobile handsets and smartphones now highlighted, it should be possible to identify a device most appropriate for any customer's specific needs. The final step is to complete a purchase of the chosen device via an online marketplace such as eBay.
Why Shop Online?
There are many benefits to shopping online, and each one grows in significance as the customer age demographic increases. Not only is online retail less time consuming on the customer's part, it requires less activity, no journeys to shops hoping to find the ideal handset, and is cost effective for anybody living on a strict budget. With fewer overheads when compared to a high street shop, online retailers can pass on savings to their customers. Equally, a webstore can have access to a wider inventory of stock than any shop, meaning the choices are far broader.
Finding Mobiles and Smartphone for the Elderly on eBay
Shopping online for the first time may seem like a daunting prospect for anybody unfamiliar with either the technology or the services which are provided online. That is why this guide advises customers to use an established online marketplace such as eBay to purchase a mobile or smartphone. The comprehensive website is designed to hold a vast amount of product information, which is searchable in the most user friendly way. The entire website is the same as any other shop. Products are divided into separate sections. Each section contains a very specific range of items, making it incredibly fast and easy to narrow down a search once the customer knows which type of product they are seeking. When buying a mobile handset or a smartphone suitable for the elderly, the first section of the store to visit should naturally be the Mobile & Smart Phones section. This category holds listings for all of the most popular phones currently for sale. Similarly, some of the more advanced models may be listed in the PDAs category. PDA stands for Personal Digital Assistant, and these products often combine the functions of a mobile phone, organiser, and laptop into a portable device. Some of the most user-friendly mobile phones are designed specifically for the elderly to use. They may have larger buttons or more powerfully lit screens. These specialist devices will often be categorised separately from the consumer brands in areas of the store such as Other Phones. Finally, some customers may be content with a standard mobile device, but will wish to shop for additional items which may make using the phone more comfortable, such as earbud headphones for the hard of hearing. A relevant search in the Mobile Phone & PDA Accessories and Replacement Parts & Tools section is the best place to begin.
Conclusion
Finding a suitable mobile or smartphone handset for the elderly can be challenging for many reasons. Not only can the options be limited when it comes to selecting the most appropriate device, but interacting with the technology needed to locate these devices on the internet can be an unfamiliar obstacle in itself. However, with the information provided within this short guide, it should be possible for every new customer to choose not only the perfect handset, but to find it online quickly and easily too.