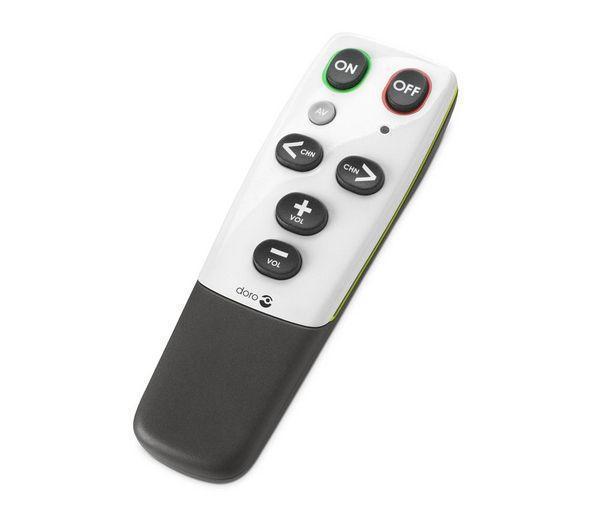 "Where is the remote control"? This is a common question asked throughout UK households. Remote controls simply disappear into thin air, which leave people on the verge of nervous breakdowns. After all, most of us have forgotten what it is like to get out of a chair to change the television channel. Even worse, remote controls fall victim to the inadvertent crushing blow dealt by someone stomping on them. The bottom line is that remote controls, including the ones that control DVD players,, eventually need to be replaced. Consumers have two ways to replace lost or broken DVD remote controls.
Consumers can purchase replacements directly from the same manufacturer that produced their DVD players or they can purchase universal remote controls that operate an entire home entertainment system. Possibly the best way to replace DVD remote controls is to shop at the leading online auction site, eBay, or at electronics shops. Before consumers shop for DVD remote controls, consumers should learn about the purchasing factors to consider and the characteristics of both universal and manufacturer remote controls.
What to Consider Before Buying a DVD Remote Control
Buying a new DVD remote control requires consumers to consider the same factors that they consider for buying other types of remote controls. DVD remote control buying factors include functionality, number of optional functions, programming ease, and the user's traits.
DVD Remote Control Functionality
Many consumers own remote controls that operate different electronic devices. For instance, they can have one remote for a plasma television and another remote that turns a cable box off and on. If one remote breaks down or becomes lost, the user has to find a remote that handles the remote's specific function. Before replacing a remote for a DVD player, decide if it makes more sense, and thus, saves some cash to purchase a universal remote for all of the electronic devices.
Number of Optional Functions
Some DVD remote controls only allow users to perform the most basic functions on the device that the remote controls. Other DVD remote controls include advanced functions created by the manufacturer. If a DVD player possesses simple electronic tuning and playback capabilities, then a less expensive standard remote control should do the job of operating the DVD player. However, manufacturers increasingly release more DVD recorders and players that have complicated designs that require the use of multi-function DVD remote controls.
DVD Remote Control Programming
Remote controls built for any electronic device can drive users crazy during the programming process. Brand name remotes typically come with an easy-to-understand manual that explains the programming codes. Lesser known or off-brand DVD remote controls may be especially difficult to programme. Look for a DVD remote control that has a built-in memory system that allows users to replace batteries and not have to worry about reprogramming the remote.
User Traits
The primary consideration for buying a DVD remote control are the user traits. For instance, someone who has impaired vision requires a DVD remote that presents large numbers and luminescent buttons. Technology-challenged users should consider basic remote controls over remotes that possess the capability to programme numerous functions. Users that experience hand joint pain may want to consider DVD remote controls that are ergonomically-friendly. Many DVD remote control manufacturers customise their products to match the needs of individual users.
How to Replace a Lost or Broken DVD Remote Control
Outside of winter gloves and sunglasses, nothing seems to be lost more than remote controls. Moreover, remote controls break because of overuse or high impact. Remember the empty feeling when the last remote broke because a friend sat on it? Because of losing and breaking remote controls, consumers must decide whether they want to buy a DVD remote control for a specific DVD model, or put all of their control eggs in one basket and purchase a remote control that operates every electronic device integrated into a home entertainment centre.
Manufacturer DVD Remote Controls
Virtually every brand name DVD remote control manufacturer sells replacement remote controls. These companies should be able to sell directly over the phone or via online. However, some manufacturers refer consumers to authorised DVD remote control dealers. The best choice is most likely for consumers to contact manufacturers and explain to them the type of DVD model that requires a replacement remote.
Universal DVD Remote Controls
Universal remote controls are not brand specific, which means consumers can easily find them online at eBay or through a big box retailer. Consumers who replace DVD remote controls with universal versions have control of multiple devices, such as televisions, DVDs, and VCRs.. Universal remote controls require consumers to look for a few features to ensure quality. The universal remotes considered should illuminate indoors, blend in with a room's decor, and come with a warranty of at least one year. Above all, consumers should consider universal remotes made with strong materials to ensure long-lasting durability. Most brand name DVD remote controls are constructed with such materials.
More About Universal Remote Controls
Manufacturers construct universal remote controls to operate myriad consumer electronic devices simultaneously and from a distance. Home theatre and home entertainment centre owners typically choose universal remotes because they can control the entire system by using only one remote. Since each electronic device comes with its own remote control, programming and operating such a vast electronics system can become overwhelming. Despite the advantages of using a universal remote control, consumers should learn about the features and the potential for a difficult time programming the remote to work on every electronic device.
DVD Remote Control Features
While universal remote controls allow users to operate multiple electronic components within the same system, they also come with a wide variety of features that can alter the functions in different ways. For example, consumers must choose between purchasing a radio frequency (RF) or infrared (IR) universal remote control model. Most electronic devices operate on IR signals and a universal remote that transmits IR signals is compatible with many home entertainment systems. However, IR universal remote controls require users to have a sight line with the object intended for control. RF universal remote models can work virtually anywhere inside of a home, but they require RF wireless extenders that convert RF signals to IR signals. Moreover, users can purchase universal remote controls that include automatic shutdown and built-in reprogramming features.
DVD Remote Control Setup
A common complaint made by universal remote users is the difficulty of setting an electronic system up for seamless operation. Most users take universal remotes to experts for proper configuration, although some of those users probably have the technological wherewithal to programme the remotes themselves. Look for universal remote control manufacturers that allow users to set up their remotes by using the Internet. Plug the remote into a computer, and the manufacturer software then guides the user through the manual configuration. The development of this configuration platform has caused a surge in universal remote control sales.
Manufacturer DVD Remote Control Settings
Manufacturer remote control settings allow users to programme specific keys that dial up certain locations on a DVD disc. Consumers should learn about deactivating and setting manufacturer remote control settings by checking with their manufacturer's specifications.
Deactivation
Most people only activate the forward, rewind, pause, and play buttons on a DVD remote control. Manufacturers typically include a feature that allows users to deactivate the rest of the buttons. This ensures users do not inadvertently erase home video content, when they wanted to just move the video a bit forward.
General Settings
The general tab presents the remote control menu. This is the menu that enables users to review the default options for the DVD remote control. Users can change general settings, for such components as audio, angle, and subtitle. However, unless users plan on constantly changing the general options, most manufacturers recommend leaving the settings in default mode.
Menu Shortcut Settings
Most DVD remotes present a contents menu that allows users to set more advanced options. Some DVD remote controls have buttons labelled angle, audio, chapter, and subtitle. These four buttons are the DVD's shortcuts to additional menus. After the shortcut is set, hitting the corresponding button sends the user to that specific menu. Shortcut menus are popular amongst users who possess technological acumen.
Buying DVD Remote Controls on eBay
Some sellers offer DVD remote controls that are nearly in mint condition. This is because the sellers either changed their minds, or decided instead to purchase universal remotes for their home electronic system. You can find eBay sellers who offer DVD remote controls by using the search engine. Type keyword into the search engine, and then navigate through the search result pages until you find a seller who meets all of your DVD remote control buying criteria. Type specific keywords, such as "Sony DVD remote control&" or "RF universal remote control&" to reduce the number of search results. Examine seller product pages for delivery terms, return policies, and accepted payment methods.
On the search result pages, you may notice ribbon icons placed by a few seller product photographs. These are eBay's Top-Rated Sellers,, who have established strong reputations for selling superior products at reasonable prices. You can also review customer feedback on seller product pages. Look for sellers who have earned positive feedback for selling electronic devices, specifically remote controls. After you form a business relationship with an eBay seller, inquire to see if that seller runs an eBay Store where you can directly make future purchases, without having to go through the auction process.
Conclusion
Consumers no longer have to panic when they lose or break their DVD remote controls. Brand name manufacturers produce replacement DVD remote controls that are 100 per cent compatible with the DVD model sold. Users do not have to spend much time getting the replacement DVD remote up to speed, since most manufacturers create settings that most people enjoy using. In addition, manufacturer brand name remote controls offer more durability and perform more efficiently than generic DVD remotes. Yet there is one catch that may cause consumers to search elsewhere for replacement DVD remote controls.
The growth in the popularity of home entertainment systems has provoked a similar growth in universal remote control sales. This is because users prefer to utilise one remote to operate multiple electronic devices, rather than sift through multiple remotes to find the one that operates the DVD player. Universal remote controls are a one-size-fits-all solution to controlling multiple electronic components, but the remote requires users to spend some time configuring the replacement remotes before they are compatible with a home entertainment system. As it is for consumers who buy brand name manufacturer DVD remote controls, universal remote users should seek the expertise of electronics shop sales professionals who can configure the replacement DVD remote controls for them.