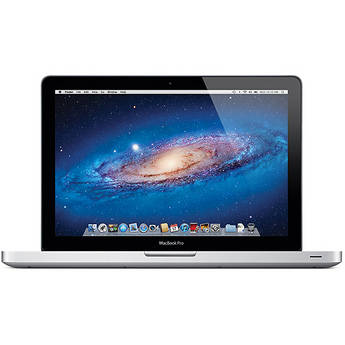 Anyone looking for a gaming laptop can definitely consider an Apple Mac as an excellent choice for their computer. Apple laptops are powerful, typically lightweight, and easily upgradable to be very powerful gaming laptops. Because Apple also allows buyers to customise their laptops upon purchase, anyone who does not want to eventually upgrade their computer can also pay extra money to have Apple do it for them.
Buyers must decide if they would like to purchase an Apple laptop for gaming and, if so, which one. While there are many Apple laptops on the market, some are obviously better suited to gamers than others, depending on their capabilities, including processor speed, memory size, and screen size and resolution. Finally, gamers must set a budget and make a purchase either from the Apple store, from an online store with Apple computers, or from an auction website, which might have cheaper or even used models available.
Apple Laptops Screen Size and Resolution
One of the biggest advantages of an Apple laptop to gamers is that the screens are very large and the resolution is often very high. While exact resolution does vary per model, some, such as the Apple MacBook Pro with Retina Display, are extremely high quality, which is excellent for graphic based games. The MacBook Pro with Retina Display is a very high quality display screen for Apple, which makes it a great choice for gamers who would like an extremely beautiful visual gaming experience. Recent models of Apple laptop screens range in size from 11 to 15 inches. A version of the MacBook Pro produced from 2009 until late 2011 had a 17-inch screen. However, this screen size is only available as a used purchase online. Other models include 13.3, 11.3, and 15.3 inches, which are sold as 11, 13, and 15 on the Apple store, but usually with the .3 elsewhere.
Apple Laptops Processing Power
Apple laptops are often equipped with very powerful processors although this does vary depending on the release year of the laptop. Recent Mac models typically have two to three or more GHz processors. These are excellent for gaming because they offer a lot of processing power, which is necessary for gamers who play over long periods of time, or who play games such as World of Warcraft, which require a lot of processing power for the graphics.
| | | | |
| --- | --- | --- | --- |
| Apple Laptop | MacBook Air | MacBook Pro | MacBook Pro with Retina Display |
| Processor | 1.7GHz i5 Dual Core or 2.0 GHz Dual Core i7 | 2.3, 2.6, 2.7, or 2.9 GHz Dual or Quad Core i5 or i7 | 2.5 or 2.6 Intel Dual Core i5, 2.9 or 3.0 GHz Dual Core i7, or 2.4, 2.7, or 2.8 GHz Quad Core Intel i7 |
Importantly, the more powerful the processor, the more expensive the Mac is going to be, at least for new computers. Most gamers should look at the exact specifications of the games they want to play and then purchase specs as high as they can afford over the minimum requirements. Most Macs have powerful processors so it is usually not a problem, but it is always important to check. Some games do require multiple cores but usually two or more is fine for most games. Anyone who is very serious about gaming should purchase the Quad Core instead.
Apple Laptop Specs
Most games require unique options, although many of them are designed to be as compatible as possible with a range of computers. Most games sold for Mac are designed to be compatible with the built-in chips including video and audio cards. However, it is still important to check the exact cards or chips in the computer to ensure that they match up to the requirements of the game or games being played.
Video Card
The video card is very important for playing games, but it is also possible to upgrade the built-in card to a more powerful one if necessary. Recent Apple desktops are typically equipped with Intel HD Graphics 4000, which is a quality video card. Recent 15-inch MacBook Pro and the 15-inch MacBook Pro with Retina Display are also available with an Nvidia GeForce GT 650 graphics processor with built-in graphics memory, which is a great option for gamers. However, these processors do cost more money than the standard Apple HD Graphics 4000.
RAM
Apple laptops have RAM or DDR3 ranging from 4 to 16 gigabytes. Most gamers should purchase the maximum amount of RAM available, especially if they intend to play games often. Many games require a minimum of 2 GB of RAM but recommend 4 GB or more while some only require 1 GB. However, the more RAM available on the computer, the more easily it can handle complex and heavy games such as graphically enhanced or multi-player games. Sixteen gigabytes of RAM is more than enough for even a hard-core gamer while 8 GB is likely to be more than enough for other gamers.
Gaming Capabilities
Apple laptops are very good for gaming, especially when compared to standard Windows computers. With powerful graphic processing, powerful processors, large amounts of RAM, and high quality screens, Apple laptops are very good. However, gamers can go by the basic rule that some Apple computers are more powerful than others and some have definite disadvantages.
Apple Laptops with Large Screen Sizes
One of the unfortunate things about Apple laptops is that several of them are actually small enough to be considered netbooks rather than laptops. For example, 11.3- to 13.3-inch screens can be suitable for gamers, but typically most gamers are happier with a 13.3- or 15.3-inch screen than with the smaller size. Unfortunately, for those on a budget, larger screen sizes are more expensive, but also more powerful in terms of memory and RAM.
MacBook Air
The MacBook Air is not a great choice for gamers simply because it does not include an optical drive. The computer is thin, lightweight, and powerful, but gamers cannot play any games that are not available as a download. With limited games available, this makes the MacBook Air less desirable to those who prefer to play a wide variety of games. For anyone looking for a highly portable laptop, the MacBook Air is a great choice.
MacBook Pro
The MacBook Pro with Retina Display is a great choice for gamers looking for a high quality computer with powerful graphics and a great display. However, the MacBook Pro is also a great choice and is slightly cheaper for buyers who would like to spend as little as possible. Both computers come with either a 13.3-inch or a 15.3-inch screen, so deciding between them is simply a matter of deciding if the Retina Display and extra CPU are worth the extra cost.
Buyers should use their budget, purchase needs, and preference to choose an Apple computer for gaming. For the most part, all Macs are very good gaming computers because they tend to be high quality and powerful. Anyone purchasing a used model should pay careful attention to the specs and capabilities of the laptop, especially if it is more than a year or two old. However, it is always possible to upgrade the computer to maximise the RAM and video card for anyone who is on a budget. Usually, shopping online or looking for a used model is a better way to find a cheap laptop than by purchasing new from the Apple store.
Buying an Apple Laptop with Gaming Capabilities on eBay
eBay is an excellent place to purchase an Apple laptop.. The store includes casual sellers as well as authorised Apple retailers with the latest models of Apple computers new in the box, and often still covered by the original warranty. Other options on eBay include used and refurbished computers including Apple certified refurbished. Buyers can choose which model to purchase based on needs, preferences, and budget, although used options are usually cheaper than new ones.
Searching eBay for a specific Apple laptop model is usually quite easy. Type 'Apple' and then the model into the search bar. You can also come up with options by typing 'MacBook' or MacBook Air'. It is always important to read the full description and check any photos listed by the seller to check the age, capabilities, and any problems that might be present. It is also possible to get in touch with the seller to ask any questions you might have before purchasing the laptop.
Conclusion
Apple laptops are a popular choice with gamers because they offer powerful processors, quality built-in graphics, and high quality screens. With high levels of RAM, Apple computers can process games quickly and without lag, while displaying graphics and images clearly and beautifully. For most buyers, narrowing down the options to choose a single Mac is relatively easy, especially if the buyers have some idea of what screen size they are looking for.
The MacBook Air is not a great gaming choice due to the lack of an optical drive, but it can still be an excellent option for anyone who would like to play online or downloadable games. The MacBook Pro with Retina Display is a much more powerful option with very high quality graphics and screen, but also an expensive choice. All Apple laptops are good choices for gamers as long as the machines are no more than five years old, mainly because the older the laptop, the less its specs stand up to modern standards.