When choosing a garden fence it is important to consider the purpose of your fence and the look you
are trying to create in your garden. Whether you live in a busy urban area and would like to create some privacy, or a fashionable garden redesign is more your thing, this guide will take you through some of
the fencing options.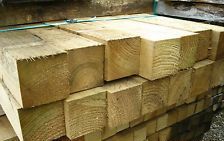 What's included in your guide
Materials
Functionality and fashion
Visual appeal
Materials
Wooden fence post
Timber fencing is the most popular choice for a garden. It is attractive to look at, available in lots of different shapes and sizes and can be
p
ressure treated for additional durability.
Wooden fence posts
are available in round rustic styles in addition to the standard square and rectangular ended posts. Different types of wood are available depending on the colour or grain that you prefer, and can be painted any colour you choose.
Metal fence post
Metal fence posts
can be used to secure
wooden fence panels
to a concrete base for added stability and security. They can also be used to install attractive metal fencing on driveways. These types of post have a longer expected lifespan than timber and are more hard wearing. They require minimal maintenance, especially when treated with
anti-rust paint
.
Plastic fencing
Plastic fence posts are a versatile option as they are maintenance free, very simple to install and are resistant to much of the environmental wear and tear that wood is susceptible to. With the introduction of recycled plastic fence posts and panels, this type of fencing material is considered an environment friendly option. It comes in styles that resemble wood, or textured multi-coloured options for something a little out of the ordinary.
Concrete fence posts
Concrete fence posts are increasing in popularity due to their long life
span and durability. They are not susceptible to rot, they don't need
regular maintenance like wooden fence posts do, and they are extremely strong and dense. As they are available in end, corner and all styles in-between they suit a lot of garden shapes. Concrete fence posts can be used with lots of different types of fencing, such as chain link or wooden panelling, to create a wide range of fencing styles.
Functionality and fashion
Privacy
There are a number of ways to create more privacy in busy urban areas. Buying heavier timber for your fence and installing a taller fence will block out more noise. If you are worried about peeping toms, install overlapping fence panels to block any gaps.
Security
If security is your priority, the most important step is to make sure that the panel side of your fence faces out of your garden, as any structural wood on the other side will allow intruders to climb over very easily. Any type of fence can be topped with a section of timber trellis to act as a deterrent to opportunists. A trellis-topped fence will collapse under a person's weight, which makes it extremely difficult to climb over. Thorny roses growing along the structure provide an additional deterrent.
Willow or hazel hurdles are effective wind breaks for the garden. These woven panels allow some wind through, rather than creating an impermeable barrier, reducing the vortex effect that such a barrier would generate. They are also extremely attractive and available in lots of different designs, bringing a handmade feel to the garden.
Visual appeal
This is very much down to individual choice, as tastes vary from one person to the next and sometimes fencing choices are limited depending on location or garden size. We have included some suggestions based on the fence post types above to help you along the way.
Textural contrasts
Add some textural contrasts and a taste of the east to your garden by combining chunky wooden fence posts with bamboo screening. This is a great way to create a feature wall, possibly to separate two sections of the garden. Add a relaxing water feature and some exotic grasses to complete the look.
Stylish PVC
For those who love a spot of garden entertaining, but have little time to keep on top of odd jobs, smooth UPVC fence panels provide the perfect combination of low maintenance and sleek appearance. Combine with a grey slate paved patio and a perfectly mown green lawn for the ultimate in garden party chic.
Futuristic metal
To maximise light and give a futuristic feel to a modern garden, combine inexpensive corrugated metal sheet with metal fence posts. To tone down the look and give a mix of textures, introduce a climbing plant such as ivy to provide some vegetation cover.
Reclaimed timber
A fence made from round timber stakes can bring a taste of the countryside to a garden in any location – think country estate with a large horse paddock. By using reclaimed wood you can create a rustic feel, while creating a fence that is environment friendly and full of character.
Updated picket fence
Beautiful in its simplicity, the neat and tidy
picket fence
is a favourite among home owners. Now available in PVC options, there's no need for any additional maintenance after the initial installation. It's garden style made easy.