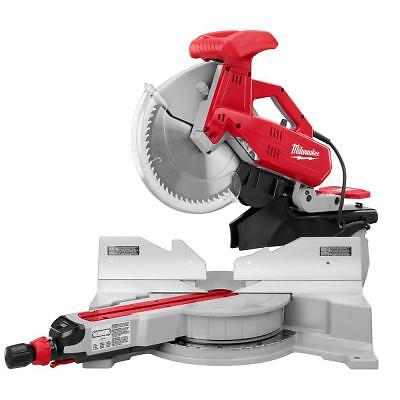 Power tools are one of the most significant, yet unheralded advancements of the modern era. With good-quality industrial power tools, anyone can perform tasks that would have taken specialists hours to do only a century ago. One of the leading manufacturers of good-quality power tools is Bosch, shop the range here. Power tools not only make repair work easier, but they also make it possible for average people to build and create furniture, or other projects quickly and easily. For the most part, power tools are available in hardware stores and online via eBay, but many people wonder how and where to find good-quality power tools.
Hardware stores and sellers on eBay both sell good-quality power tools, but the trick to making certain that they are good quality lies in understanding what makes one power tool stand out from another. In other words, it is helpful to know the following information: what kinds of power tools are available, what kinds of power options are out there, what kinds of features might make one tool a better buy than another, and which companies make tools with higher customer satisfaction. Understanding all of these factors can make it possible for anyone to find and enjoy the tools that are best suited for them, and hopefully last for years.
Types of Power Tools
The term, "power tools" is a fairly wide category that includes a large number of items and devices. Generally speaking, a power tool is any tool that is powered externally, usually by electricity, but also in many cases by compressed air. For the most part, it is tools that are related to woodworking and construction that are considered power tools, although an argument can be made that something like a sewing machine could also fall under the category of power tool.
Power Drills
Power Drills are designed to drill holes into wood, metal, and masonry. They are also capable of functioning as power screwdrivers. It should be noted that not all power drills are capable of the same feats. Some drills are only suitable for drilling into wood, while others have the power to drill into metal. The most important thing to consider when buying a power drill is how much power it uses, as more powerful drills tend to use more power when operating. Drills with a higher voltage are also heavier, and can become a burden if they are used for a long time.
Power Drill Features
There are basically two kinds of power drills: corded and cordless. Cordless power drills use a battery that must be periodically charged in order to function. Of course, a cordless drill has greater range than a corded drill, making it far more versatile. When purchasing a cordless drill, it is helpful to look for one that has long battery life. Other important features of a good-quality power drill include variable speed, which allows the drill to work with materials other than wood. It is also helpful to look for brushless motor. A brushless motor requires less maintenance, and has a longer life than other motors.
Power Nailers
Power nailers, also known as nail guns, are frequently used power tools. Power nailers basically come in two forms, each depending on the form the nails come in. Strip or stick style power nailers feature the nails in a single strip held together by paper, plastic, or wire. Coil style power nailers use a coil of nails that is stored within a drum attached to the nailer. Nail length can vary within each style.
Power Nailer Features
Power nailers need a lot of force to drive a nail, and this is usually provided by an air compressor. There are, however, cordless power nailers that make use of flammable gas to create a certain thrust for each nail. Beyond power source, power nailers also feature variations in trigger style that determine how fast the nailer can be used. Good-quality nailers often include safety features like protective guards, as well as features like the ability to adjust nail length, and to adjust the depth at which a nail is driven.
Table Saws
Table saws are among the larger power tools available, and due to their size, may not be an ideal fit for every home. Some table saws are portable, and are designed to be taken to work sites and other places. While they are smaller than stationary table saws, they do still take up space, and usually offer up less power. Stationary saws also offer the ability to use more accessories than a portable table saw. However, a table saw is an efficient and easy way to cut lumber, or other pieces of wood for a variety of purposes, including furniture making or deck building.
Table Saw Features
Aside from the differences between stationary table saws and portable table saws, there are many other optional features that are often found in good-quality table saws. Good-quality table saws often have a belt-drive motor rather than a direct drive motor. The difference is mainly in the fact that a belt drive motor transfers power using a belt, which keeps sawdust from causing damage and wear to the motor, making it last longer. Table saws come with various blade sizes while some offer the ability to extend the surface area with an add-on.
Circular Saws
Circular saws offer many of the same abilities of a table saw, but without the size or stability. Circular saws are very handy for tasks that take the user outside, or to a partially constructed building. One of the main advantages of a circular saw is that they are very versatile in terms of what blades can be used with them. Different blades allow the user to cut through more than just wood, as tile, metal, and masonry are all options. Circular saws come in different sizes, and each size can only fit one size of blades.
Circular Saw Features
Like many other power tools, circular saws come in both corded and cordless varieties. Cordless saws are easier to use in places where a plug is not readily available, but they lack the power of a corded saw. If the user is wanting to cut through stronger materials, like metal or masonry, a corded saw is a better choice. The position of the motor in a circular saw is also important in terms of features. Traditional saws have the motor perpendicular to the blade. Worm drive saws have the motors placed parallel, which provides more torque, and therefore, more power.
Choosing a Power Tool Manufacturer
Power tools are generally fairly reliable, but those who want good-quality power tools want tools that last for years and years. One of the best ways to find good-quality power tools is to look for a company that has many years of experience, and has developed tools over a long period of time. Companies that are dedicated to tools are also usually capable of making better tools than a company that is primarily devoted to other pursuits, such as appliances. In many cases, those who manufacture good-quality tools offer a lifetime guarantee on their tools. This demonstrates a certain pride in workmanship and quality that the buyer can take advantage of.
Buying Good-Quality Power Tools on eBay
Many buyers have discovered that eBay is a wonderful way to purchase quality products for lower prices than they might otherwise imagine. Others have found that used items in good condition are also available on this helpful website. The best way to find the power tools that best fit your needs is to use the search bar that is found on every eBay web page. This search bar can accommodate simple searches like 'power tools', or more complex ones detailing manufacturers and specific features. New products are added frequently, which means that a search repeated over several days or weeks may reveal new options for purchasing.
Read Product Descriptions
When contemplating a purchase on eBay, it is helpful to read each item's product description carefully. The product description should detail the features of each item, and may contain information about warranties, defects, or other important issues to note from an item's history. It is also helpful to read seller feedback and look for eBay's "Top-rated sellers", or those who have a long history of successful transactions.
Conclusion
Power tools have made it possible for the average person to create, build and engage in a number of other activities, such as remodelling a home. Power tools are a significant investment for many people, and for this reason, it is helpful to seek out the highest quality power tools available. When looking for power tools, regardless of where they are purchased, it is helpful to understand what kind of power tools are available, and what sets one apart from another. In most cases, power tools are distinguished by their power source, as there are both corded and cordless options available.
Cordless power tools offer less power, but can be taken anywhere. It is necessary to charge, them, however, which may limit their usefulness in some situations. Corded drills offer more power, but require an electrical outlet to function properly. Each kind of power tool has a number of other features that makes it possible to find the right one for a given situation. With a clear understanding of what makes for a good-quality power tool, anyone can find exactly what they need with a minimum of fuss by using eBay.