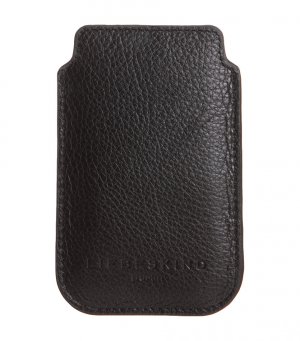 Mobile phone cases and covers are designed to be both fashionable and functional. Functionally, there's not a lot be said about them; they cover and protect the phone. From a design perspective, however, there's a lot to be said. Mobile phone cases and covers come in a huge range of styles, materials, colours, and finishes, and nowhere can a greater selection of them be found than on eBay.
Types of Phone Cases and Covers
Phone cases and covers come in a variety of styles. These include: pouches, fitted cases, skins, wallets, phone-socks, and flip cases. Some are designed for a specific brand of phone, and some are designed for a specific model. Most others are generic, and 'universal' mobile phone cases and covers that can fit just about any mobile phone are always available on eBay.
Materials and Finishes
Among the materials that are used to make phone cases and covers are nylon, polyester, synthetic leather, neoprene, aluminium and wool. Covers and cases come in a variety of finishes, too, including: glossy, metallic, patterned, quilted, sequined, and plain.
Colours
Mobile phone covers come in every possible colour. Every listing has a colour photo of the phone cover being sold, although some may show one colour, for example, but have the cover available in a range of colours. Always read the listing details carefully to know exactly what's available.
Pictorial Designs
There are countless phone covers available with images printed on them. Boy bands, footballers, football teams, movie stars, designer brand logos, and cartoon characters are commonly among them, but the range is vast and constantly changing to keep up with the latest trends and events. It's a fashionable but subtle way to identify with a chosen hero, company, or cause.
Making the Most of eBay
For those who have no previous experience of buying or selling items on eBay, a few basic pointers will help make the experience of buying a mobile phone cover as smooth and as straightforward as it was designed to be.
eBay UK
eBay has country-specific sites all over the world, and eBay UK is the eBay site where most UK-based buying and selling takes place. Note that this is purely a convenience offered by eBay. Anyone is free to buy a mobile phone cover from any eBay site based in any country, but eBay recognise that buying and selling within the same country makes for smoother and quicker transactions. It also makes for cheaper transactions when delivery costs are taken into account as national delivery charges are always going to be significantly less than international charges. In addition, many sellers on eBay UK offer phone cases and covers for sale with free delivery to any mainland UK address.
Registering with eBay
One of many ways way that eBay have of ensuring a safe and secure trading environment is to insist that all users, whether buying or selling, are registered members. Registering is very easy. Go to eBay UK's homepage, and there at the top of the page is the register link. Provide the necessary details in the online form when asked, submit the application, and that's all there is to it. Note that for searching and browsing eBay to see and compare available phone cases and covers, it's not necessary to be a member. By all means, explore the site and get a feel for how it works and to see what's available. Browse the help sections, too, for any required information. Then, when the perfect phone case or cover is found, click the register link to become eBay's newest member and buy the chosen phone cover with confidence.
Payment Options
The method of payment required when buying a phone case or cover on eBay is decided by the seller. The listing will specify the payment options that the seller is willing to accept. These may include payment by PayPal, credit card, debit card, personal cheque, postal order, or money order. eBay recommend PayPal as the preferred payment option, partly because of the buyer protection features that it offers, but also because PayPal was designed for the purpose of facilitating secure eBay transactions. It's the simplest and most secure method of payment available on eBay, and, in fact, many sellers specify Paypal as the only acceptable payment option. If paying by personal cheque, keep in mind that, in line with normal business practice, the cheque will first have to clear before the seller will dispatch the phone cover. Cheque clearance normally takes three working days.
Choosing a Good Seller
Another way that eBay has of ensuring trouble-free transactions is their feedback and ratings system. Every seller's profile displays comments and ratings given by previous customers, making it very easy to find and buy phone covers from a seller who is professional and courteous. A good seller will provide complete information in their listing and will promptly provide any extra information if required. They will pack the mobile phone cover securely and, assuming payment has been received, will waste no time in arranging its safe delivery via a professional delivery service.
eBay Listing Features at a Glance
The following table shows listing features that are useful to be aware of when buying a phone case or cover on eBay.
| eBay Listing Features at a Glance | Description |
| --- | --- |
| Buying by auction | Many phone cases and covers are offered for sale by auction. Auctions can be a way to find great phone covers at bargain prices if lack of interest from others prevents the current bidding price from rising significantly. |
| Buying by Direct sale | Sellers may choose to offer phone covers for direct sale at a fixed price as 'Buy it Now' listings. Buying directly at the stated asking price is the surest and fastest way to obtain the required phone cover. Sellers offering mobile phone covers by direct sale rather than by auction may also, if they wish, indicate their willingness to consider an offer that is lower than their asking price. This option will be clearly displayed in the listing if available. |
| Ask seller a question | This is a feature included in every eBay listing. Anyone can ask a question regarding the phone cover being sold. The seller's response will appear on the listing alongside the question. |
| Top-rated seller | Sellers with excellent feedback and customer ratings may be awarded this status by eBay in recognition of their professional service. Buying a phone case or cover from such a seller virtually ensures a speedy and satisfactory transaction. |
| Delivery options | Phone cases and covers may be offered with a variety of delivery options, such as economy delivery, standard delivery, and recorded delivery. The various prices will be clearly marked in the listing. |
| Buyer protection | If a transaction isn't satisfactorily completed, eBay's Resolution Centre is in place to help out and mediate between both parties. Note that for full financial protection, the phone cover must have been paid for by using PayPal. |
How to Find Mobile Phone Cases and Covers on eBay
From eBay UK's homepage, enter the search term, "mobile phone covers" into the search box. The list of available items that the search returns is huge and includes not only covers but other phone-related items. The next step is to make the list more relevant by using the categories and filters that are displayed on the left-hand side of the page. The main category under which the mobile phone covers and cases have been listed by those selling them is Mobile Phones & Communication. The main subcategory of that is Mobile Phone & PDA Accessories. Click that subcategory to reveal the final and most relevant subcategory of all: Cases & Covers. Click that subcategory, and the search results will automatically be updated to include a list of mobile phone covers and cases that are available. Most non-related items will have been removed from the results. As the list is still very large, the filtering options that are available underneath the categories make it possible to conduct highly-specific searches. For example, if a phone cover of a certain colour or material is required, there are filters available that will block different colours and materials from appearing in the search results. Those, and any other useful filters, can be clicked to avoid being presented with covers that may not be suitable in some way.
Conclusion
Given that there are, typically, many thousands of mobile phone cases and covers, both new and used, available on eBay UK alone, it's very unlikely that someone searching for a particular phone cover won't find what they're looking for. If it's a commercially available phone case or cover, then it's almost certainly listed on eBay. Knowing how to use and make the most of eBay means that it can quickly be found and bought without problem.