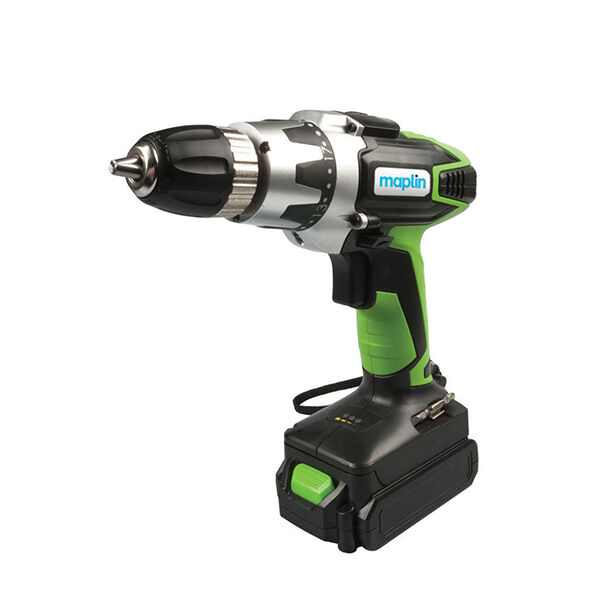 Purchasing power tool parts for industrial use can mean looking for parts that are meant to stand up to the rigours of heavy use. It can also mean finding parts that are made for heavy duty equipment rather than DIY and home use tools. Power tools include any tool that uses an alternate power source such as electric, air, and hydraulic tools. The parts for these tools vary just as greatly and can include everything from screws and nuts to replacement handles, batteries, or blades.
Purchasing power tool parts involves deciding which parts, which model of power tools, and which type of tools are necessary for a certain job. For example, a Bosch power saw requires Bosch parts for the engine, and requires a certain size of blade for the saw. In both cases, it is necessary to find the exact part needed by the saw. The same is valid for other types of power tools. The following information includes everything a buyer needs to know to buy power tool parts for industrial use.
Decide on the Parts for Power Tools
The first thing any buyer should do is decide which parts are needed where and why. For example, if the part is being purchased to repair a power tool, it is important to ensure that those parts are the ones needed for the repair. Anyone who is not an expert in power tools might want to take their tool to a repairman for a diagnosis, and perhaps a suggestion as to which part must be purchased. Usually, professional repairmen can suggest exact models and even purchase parts for repairs, although usually at higher costs than those of purchasing parts online.
Check Owner's Manual or Parts Catalogue
Sometimes the owner's manual for the power tool might include a list of parts and where to get them, but often they do not. Most manufacturers offer parts catalogues for their tools, and many parts manufacturers or large tool parts retail stores offer these part catalogues as well. Checking with a catalogue to see which parts are made for the power tool can make finding specific parts a lot easier. Otherwise, it is also possible to search online and include specifics. For example, searching for 'Craftsmen air wrench hammer gasket' should bring up any gaskets that fit Craftsmen models of air wrenches. Using similar search terms modified per power tool, it should be relatively easy to find anything needed.
The Difference Between Accessories and Parts for Power Tools
One of the major things to consider is that accessories and parts are two different things. However, many accessories are often sold as parts because they can be attached to power tools. An easy way to differentiate the parts from accessories is that a part is anything used to replace or repair a power tool while accessories are used to add to the power tool's functionality.
Check for Specific Extensions Needed for a Project
Extensions are a type of accessory and are normally used to give extra capabilities to a power tool. Buyers who are purchasing tool parts or extensions to use on a specific project should check for any capabilities that might be required for that project. Many replacement and extension parts include special cutting tools, special sockets, safety guards, side cutting guards, and pretty much any other alteration that can be applied to a tool. While not everything is available, buyers can look online or in stores to find a range of different add-ons that might be suitable for a specific project.
Check the Model of the Power Tool and the Power Type
Next, buyers should check the brand, make, and model of the power tool in question. Usually, this information can be found on both the handle of the power tool and in the owner's manual, although in some cases it might be necessary to check the case that the tool is stored in. An example would be 'Makita BTD140'', which is an 18-volt impact drill. While not every power tool requires special parts, many do and finding the model and make of the tool can help with finding the necessary parts. Finding the make and model can also help with finding the correct sizes of everything from replacement blades to battery packs so it is almost always important to check.
While one power tool might do the same things as another, the parts can greatly vary depending on what sort of power is used. Common power sources are electricity, which means that the tool has an electric motor; air, meaning that a compressor is needed; and internal combustion engines, which can be powered by gasoline, such as with chainsaws. Choosing parts that are made for the power source is necessary for the tool to work properly, and necessary for safety reasons.
Check to See if Any Specific Parts are Required
Not every tool requires special or specific parts but many do. For example, an air wrench might need specific cylinders or gaskets rather than any item of the same size. Usually, in this case, the company has decided to make parts slightly different from other parts in order to force buyers to replace parts made by the same company. In general, this means slightly higher cost for parts because there is no other place to get them unless purchased used. However, specific parts can also be purchased in new and used condition at online sites, and often for much cheaper than standard retail price. Buyers who need specific parts should check the owner's manual for a list of parts, or check with the company for the same list, and then find the exact part number.
Setting a Budget for Power Tool Parts for Industrial Use
Setting a budget is similar to choosing between new and used parts. It is highly possible to purchase cheap parts, but unless the power tool is not going to be used very often, most buyers should stick with medium to expensive parts that offer more quality. Checking quality standards, such as the material used in the part, any coatings if applicable, and any warranties on the part can all help buyers to decide on good options for purchase. For example, a new gearbox with a five year warranty that costs twice as much as a gearbox with no warranty might be a better purchase, simply because it is guaranteed, and the buyer might never have to purchase another one.
Consider Purchasing Power Tool Parts for Industrial Use in Bulk
For standard power tool parts such as saw blades, drill tips and bits, or even sockets, it might be for the best to purchase in bulk. Each of these items wears away during heavy use and most industry use qualifies. Purchasing multiples of the same items usually cuts down cost, and if the items are purchased online, means cheaper shipping. Purchasing bulk parts does not of course apply to items such as replacement handles or internal cables and gears, but should usually be applied to standard parts such as saw blades and tips.
Purchasing New vs. Used Parts for Power Tools
The next question for any buyer is whether or not it is better to purchase new or used parts. While anyone using power tools lightly might benefit from used items, which are cheaper, most industrial use requires heavy use, meaning that it is always a better idea to buy parts new. New parts are more durable and can stand up to more rigorous use, meaning that they last longer. While there are some exceptions, usually industrial power tools require new parts for the best value. On the other hand, anyone purchasing parts for an older power tool might have to purchase used parts, especially if the model is no longer in production. In this case, looking online is an easy way to find the necessary parts.
Purchasing Power Tool Parts on eBay
eBay is a great place to purchase both new and used power tool parts from a range of different tools. Most buyers can look for the part they need based on brand, model, power type, and size so that they can easily find whatever they need for their power tool. eBay also includes options such as attachments and spare parts as well as replacement parts for actually fixing a power tool.
Searching for a part on eBay is relatively easy as long as you know what it is you are looking for. You can simply type the name of the part or the brand of the part into the search bar and then browse through the results until you find options that suit what you are looking for. Things to look out for include the cost of shipping, the location of the seller, the condition of the part, and shipping time, which can be a factor if you need the part as quickly as possible. Remember that local sellers ship more quickly, and often offer cheaper shipping.
Conclusion
Finding and purchasing power tool parts is about deciding which parts belong on the power tool, and which parts are needed. Most buyers should start out by ensuring that the part they are looking for is the one that they need, and then finding a part or model number to aid with a search. Usually, specifications can be found under a manufacturer parts catalogue, and sometimes in the owner's manual of the power tool.
From there, buyers can decide the condition they would like the parts to be in, how much they can afford to pay for the part, and whether or not they need multiple parts. Unless the part is a commonly replaceable item such as a saw blade or drill tip, purchasing just one item might be the cheaper way to go. Finally, buyers must decide between purchasing their parts from a repairman, a store, or from an online store like eBay.