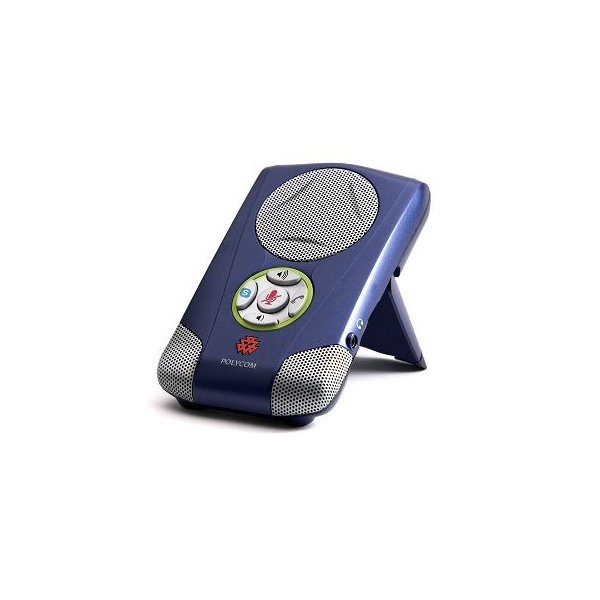 Voice changers can refer to either software or hardware that is used to disguise the voice or make one person's voice sound like someone else's. Sometimes, voice changers are used to alter the voice for music or media purposes. Voice changers are also known as voice enhancers, and are primarily used for entertainment purposes. Voice changers are also popular as toys for children and music enhancers for vocal distortion. There are many software programs available that are able to change the pitch and timbre of the voice in order to alter it, according to the user's preferences. However, most voice changing software work by distorting the voice, as in the case with vocal distortion pedals for musicians. Anybody who wants to buy voice changers from local electronics stores or online shops like eBay can benefit from knowing the features of different types of voice changers, as well as how to select a voice changer for their needs and how to look for them on eBay.
Different Types of Voice Changers
The most important thing for a shopper to know before purchasing voice changers is that there are multiple types of changers, and each of them is suitable for a different thing. In stores, such as music or toy stores, it is easy to find the exact type of voice changer needed, but in online searches it can be a little more difficult to find the voice changer needed. For example, most voice changers are simply labelled as voice changers rather than labelled specifically. However, some voice changers have specific names, which makes them easier to find.
Voice Changing Software
The most common voice changers are voice changing software. This audio software can be available as either premium or free, but is usually not available in physical stores, except in the case of popular music audio editing programs such as Adobe Audition CS6. A free version with fewer features is the open-source program Audacity, which does not require purchasing. There are also multiple programs available that are designed to work with common VOIP programs, such as a Skype voice changer. These programs are usually frowned upon by the makers of the VOIP, but are generally legal as long as they are used according to guidelines.
Toy Voice Changers
Toy voice changers are very common for both children and adults. Ranging from slip-on masks to megaphone-style devices, toy voice changers are usually made of plastic and require batteries to operate. Effects usually include faders and distortion, but can also include more complex software. A good example is a popular Transformers voice changer or even a Darth Vader voice changer to make the voice sound like one of the characters from a movie. Both of these items usually come as part of a costume and can be built into a mask. Similar voice changers can be found for adults as simple voice boxes and can be used for entertainment purposes.
Adult Voice Changers
A standard voice changer can range from a clip-on telephone voice changer to an audio box made only for fun, a device made specifically for use with a costume, and complicated voice changers such as fader or distortion options built into microphones, megaphones, and voice changer boxes. Usually more complex options feature faders and adjustable options that allow the users to change their voice as they like. This is the most common type of voice changer seen in music, although software is also commonly used for this purpose.
Telephone clip-ons are usually rare and somewhat frowned upon, while voice changer boxes that can be carried anywhere are cheap and easy to come by in toy, hobby, and novelty shops as well as online stores and eBay. Often, it is possible to purchase options to change the voice to sound like that of a celebrity, to distort it into a 'robot' voice, or to make the voice sound like a character from a movie, such as 'Scream', which is the movie that popularised the voice changer. There are even voice changers that can disguise the voice of a male to make it sound like that of a female and vice versa. While many of these options are quite common, others such as the sex-changing voice changer are very rare and can actually be quite expensive.
Vocal Distortion Pedals
The final type of voice changer is the vocal distortion pedal, which is connected between an amplifier or PA system and a microphone, usually on a stage, in a recording studio, or in any area set up with a microphone and amplification. Similar to the distortion pedal used for guitars, a vocal distortion pedal is classified as a musical effect and can be used to add to and change the voice by pressing the pedal. Usually, this is the most complex type of voice changer and also the most expensive because distortion pedals are usually higher quality than other speech enhancers.
Uses for Voice Changers
Voice changers can be used for a variety of purposes, and are usually chosen for the purpose intended. For example, many people purchase voice changers as part of a costume, which requires that the voice changer morphs the voice of the wearer into the voice of the person or thing being mimicked. Toy voice changers are usually very common and cheap, and normally intended for children's entertainment. Voice changing software is available as either free or paid versions and can be used for entertainment purposes as well as for music. Most people should consider that using a voice changer to make prank calls to people who are not family or friends is generally considered to be harassment, and therefore illegal, so voice changers should not be used for this purpose.
Deciding on a Purchase
Anyone purchasing a voice changer should first decide what they want it for. Children's voice changers are generally made of plastic, colourful, and very limited in use with generally only one or two options and a stop and start button. These are real-time voice changers which changes vocals as they are spoken, as opposed to voice-changing software that changes vocals after the fact.
Adult voice changers range from telephone clips, which are hard to find and often frowned upon, to boxes that can be acquired cheaply and can have a range of different effects from fade, distortion, sex change, and even making the voice sound like another person. These should each be purchased according to the desired effect. Finally, musical voice changers such as distortion pedals are available for anyone who wants to change their voice in real time while singing into a microphone. Usually these are available as pedals, although some megaphones come with distort and fade options that can be used to change the voice.
Where to Buy Voice Changers
Voice changers can be purchased at a variety of stores, but usually the location of purchase determines the intended use of the device. In most cases, the places that sell voice changers include toy stores, some hobby shops, novelty shops, some telephone or VOIP stores, music instrument stores, and online shops such as eBay. Notably, a telephone store is the most likely to have a telephone clip voice changer, but the least likely to actually carry a voice changer.
Music instrument shops sell voice distortion pedals and some even carry premium voice changing software or audio editing software with the ability to change voice tone, fade, and add distortion. Real-time voice distortion software is usually only available online, and can be free or premium, depending on the quality. Hobby stores, novelty shops, toy stores, and eBay are all likely to carry toy and novelty voice changers, although the latter might carry vocal distortion pedals as well.
Buying Voice Changers on eBay
Once you have decided what type of voice changer you are looking for, you can choose to purchase it on eBay. With a wide range of voice changers of every type, eBay is a good place to find rare and hard-to-find items, especially considering that you can make international purchases for voice changers that might not be available locally. To search for a voice changer, you can type what you are looking for into the search bar. For example 'distortion voice changer', 'Scream voice changer', 'vocal effects', and 'voice changer software' are all good options to find what you are looking for. Once you find the voice changer you need, check the location, the shipping, and ask any questions you like from the seller before you make your purchase. Internationally located items take longer to ship than those available locally, so if you need the voice changer for an upcoming event, you might want to purchase something from a local eBay seller.
Conclusion
Voice changers are produced for a variety of purposes including music, but mostly for entertainment purposes such as novelties, toys, and prank items. Voice changers can be purchased as voice change masks, boxes, megaphones, telephone clips, software, and even as pedals to connect to a microphone.
There are two types of voice changing, including real-time and edited voice changing, software usually being the latter. Real-time voice changing software changes the vocals as they are spoken while edited requires the person to manually change recorded vocals. Voice changers can be purchased in toy stores, music and audio stores, hobby stores, novelty shops, and in online stores such as on eBay. There are multiple styles, although the most common material is plastic even for higher quality voice changers. Vocal distortion pedals generally feature a steel or aluminium casing with rubber bottom for protection. Anyone purchasing voice changes should consider their budget, what they need the voice changer for, and then make a decision accordingly.