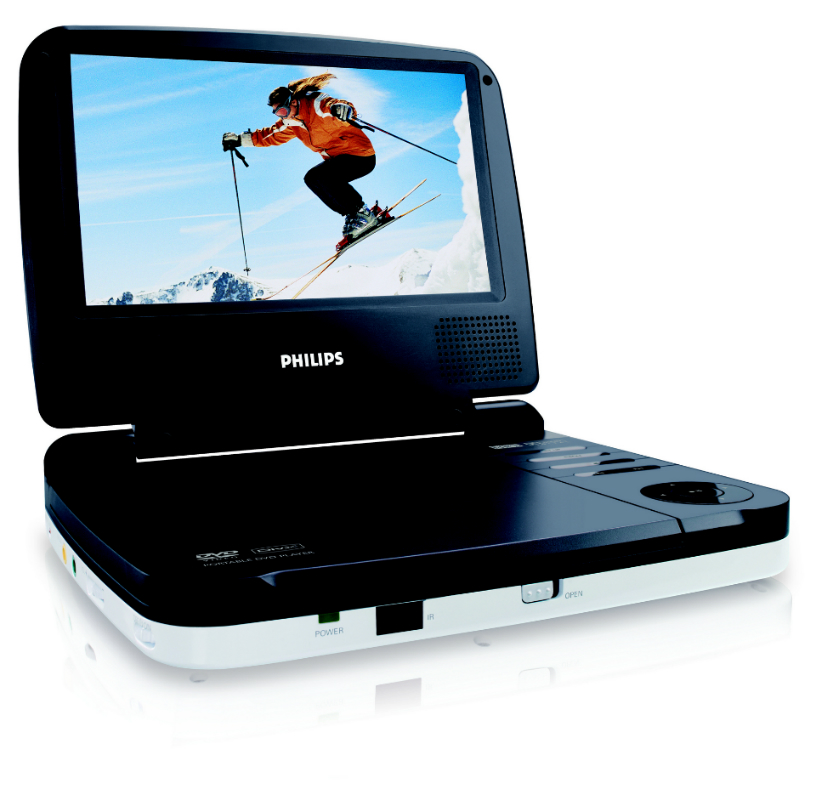 A portable multi-region DVD player is a useful device that any entertainment or movie lover should own. A portable DVD player can provide entertainment in just about any location or setting, as there are models available that run on rechargeable batteries and do not have to be plugged into an outside source to function. With a multi-region DVD player, the shopper has the option of playing DVDs from different parts of the world, such as the United States, Europe, the Middle East, and more. And with a variety of options to choose from in a portable DVD player, including size, colour, and additional features, the shopper can easily find the ideal product for him- or herself. Before making a purchasing decision, however, it is important to know more about the multiple regions that DVDs are available in and why they exist, as well the benefits of getting a DVD player that supports multiple regions. One should also be informed about the varying styles and features that come with portable DVD players, as well as different brands.
About Region Codes
Since many users buy all their DVDs in only one format, for example region one, or American, DVDs, the issue of some DVDs being from different regions is barely relevant. Users who travel and spend time overseas, however, must be aware of this difference. It can be a hassle, as well as a waste of storage space and money, to have two collections of DVDs with the only difference between them being the region they are from. In such cases, the shopper finds that having a multi-region DVD player could be a very useful thing indeed.
Why Do They Exist?
Region codes are a vital part of the DVD distribution industry. While many travellers see region codes as little more than an inconvenience and wish there were a single unified region for DVDs, the differing regions actually help control many aspects of the DVD industry. One such factor is price; people are willing to pay different amounts for movies depending upon which region they live in. Region-specific DVDs address this, minimising the effect of such influences as inflation and the currency exchange. Separating DVDs into regions also allows countries to restrict certain films coming into the country, for example, if they contain inappropriate content. Additionally, the division into regions allows copyright holders more control over who buys their film. Release dates of DVDs are controlled as well. Thus, regions give countries power over the DVD industry in their own homeland, and preventing many legal battles that could ensue from having one overarching region.
Regions
A single region often encompasses two or more countries. There is a total of nine regions that one must take into account when considering a multi-region DVD player.
| Region | Countries |
| --- | --- |
| 0 | No region coding (works with all players/discs) |
| 1 | United States of America, U.S. territories, Canada |
| 2 | Europe (France, Greece, Turkey, Egypt, Arabia, Japan, South Africa, UK), Middle East, Greenland |
| 3 | Korea, Thailand, Vietnam, Borneo, Indonesia, Taiwan, the Philippines, Hong Kong |
| 4 | Australia, New Zealand, Mexico, the Caribbean, South America, Central America, Pacific Islands |
| 5 | India, Africa, Russia, former USSR countries, North Korea, Mongolia |
| 6 | People's Republic of China |
| 7 | Unused |
| 8 | Airlines/cruise ships |
| 9 | Expansion/region free |
How a Multi-Region DVD Player Works
Single-region DVD players include a microchip, or a 'flag', that contains the region in which these devices can play. If one inserts a disc of a different region into the DVD drive, the flag cannot recognise the disc and it cannot play. One simple difference divides multi-region DVD players from the rest: the flag is encoded to recognise more than one region, so users can enjoy DVDs from any country or region.
The Benefits of Having a Multi-Region Player
A multi-region portable DVD player is especially useful for shoppers who travel often, as the issue of regions has long been a problem for travelling movie-lovers. An American going on holiday to Europe, for example, would find that the American DVDs they brought along does not play on a European Region 2 DVD player; similarly, a European-made DVD does not play on a U.S. region one DVD player. This can also be problematic should one wish to give a DVD as a gift to a friend in another country. Owning a multi-region DVD player eliminates this problem, allowing one to enjoy his or her own DVDs regardless of location.
Features on Portable DVD Players
Each portable DVD player is different, with some merely having the bare minimum technology to provide the user with the ability to play DVDs; others are loaded with extra media features for the user's enjoyment. By knowing what features are standard on portable players and what features are only occasionally included, the shopper can make a more informed decision about his or her purchase.
Typical Sizes
The screen size on portable DVD players can run anywhere from 14 cm to nearly 28 cm, and while the quality usually stays the same despite being on a smaller or larger screen, the shopper needs to take into consideration how large of a portable player he or she wants. The average screen size runs at about 20.32 cm, but players with 22- to 25-cm screens are readily available.
Colours, Battery, Sound, and Screen
Portable DVD players,, like most media, come in a rather limited range of colours, with the majority of products being black, silver, or grey in colour. Some players, however, are available in red, pink, or white. The players with a wider range of colours are often aimed at children and may not have all the features the adult shopper wants. Typically, a portable DVD player can run for 2.5-3 hours after being fully charged; some players, however, only functions if plugged into an outlet. Players typically come with two built-in stereo speakers, and the screen included on the player generally has a range of ability to swivel, and can often be folded back so the player takes on the appearance of being a tablet. Some portable DVD players feature dual screens to make it easier for multiple people to watch movies at once.
Other Media Features
In addition to playing DVDs from two or more regions, multi-region portable DVD players also contain other media applications and features. For example, the shopper can listen to CD and CD-R discs on many portable players, and the always-present headphone jack insures that one can listen privately. Some portable DVD players also include a USB port or a card slot, allowing the user to listen or watch files stored on an external drive, including MPEG4 and MP3 files or to view JPEG files. Other players contain a TV tuner or a digital tuner, which allow the user to watch his or her favourite TV channels. Still others have FM or AM transmitter for listening to the radio, or karaoke.. Another common feature often seen on portable DVD players are A/V inputs, which allow the user to hook up the player to a game console..
How to Buy a Multi-Region Portable DVD Player on eBay
Because electronics tend to run towards the expensive side, one should look through eBay&'s selection to avoid spending an excess amount of money on a product. eBay is an invaluable source for shoppers who want a quality product with specific features at a reasonable price, often well below retail. eBay consists of thousands of sellers from all over the world, and should one be uncomfortable about buying products from a stranger, eBay has a reliable system addressing just that issue. A seller who has received consistently positive feedback from previous buyers for full product and delivery satisfaction and who meets specific selling requirements is granted a "Top-Rated Seller" badge by eBay. This badge is clearly visible on the seller's page, as well as on the pages that include the seller's inventory. Thus, eBay assures you, the buyer, that you are making your purchase from quality sellers.
eBay makes finding the exact product you want as easy as it makes picking out trustworthy sellers. The easiest way to find the item you want is to type specific keywords in the search bar. You can start out simple, like by typing 'portable DVD player&', then select options to narrow down the search by brand, features, or regions. Alternately, you can choose to type a very specific search to get specific products, such as 'multi region portable DVD player&'.
Conclusion
While the concept of regions may be a bit confusing at first, especially in the context of purchasing a device that works with multiple regions, with a little information their use becomes clear. Multi-region portable DVD players are invaluable to users who frequently travel outside the UK or for those users who enjoy collecting DVDs from all over the world. With multi-region DVD players readily available on eBay,, the purchase of a DVD player that plays DVDs from other countries, rather than a player that only plays disks from one country, is a sensible one. As multi-region players often have all the same extra features as does a regular portable DVD player, the shopper is not losing anything by buying a multi-region player.
With an understanding about what a multi-region portable DVD player is, how it works, and how to find one on eBay, the shopper is ready to make an informed decision about the device he or she wants to buy, and then buy the exact one that is wanted at a great price.