Buying a pushchair for your new baby is one of the most important investments you make as a new parent.
To help you navigate your way around the world of Bugaboo we have compiled a list of their latest buggies, along with a table to compare and contrast their basic functions.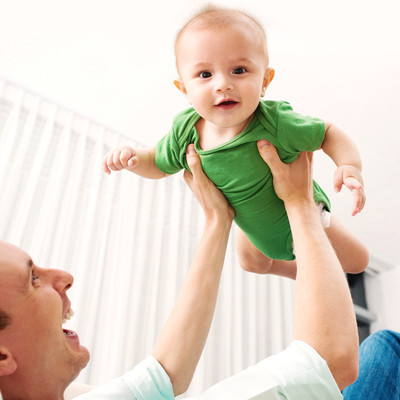 Where are you going to use your buggy most? if you are an urbanite who likes to lunch with friends in the city, and space is at a premium, consider the Bugaboo Bee. If you seem to take everything bar the kitchen sink with you when out for a stroll consider the larger models, Buffalo and Donkey.

All Bugaboo buggies are suitable for newborns upwards. They incorporate a 'click and go' system to enable the seat to be used with a car seat. An adapter will be needed and only certain types of car seats are compatible, so do check.
The buggies can be adapted to be used as your child grows. Each has a reversible seat with five-point harness and three reclining positions that can be changed at the push of a button.
All fabric parts can be removed and are machine washable, which is a godsend to parents. The Bugaboo range also comes with a waterproof cover.
Each stroller has an adjustable single-piece handle bar that can be moved up and down easily to suit each person driving the buggy. All models use simple white click buttons that indicate an action, such as reclining the seat, setting the brake and removing the wheels.
Bugaboos also feature an easy release harness so you can get to the baby quickly. The seat that comes with each model can be unclipped from the buggy and stood safely on the ground or floor with the baby in it. All but the Bee models have a two-wheel setting suitable for sand or snow.
This buggy can change and adapt according to its surroundings. It handles the city like a nippy super-mini then transforms into a 4 x 4 capable of
tackling woods and rough terrain.
This is the third generation Cameleon
and it has been improved, according to reviews on
Babyworld.co.uk
.
Features

The handle swivels to reverse the chassis for '4 x 4' mode
It comes with a carrycot that adapts to a seat as the child grows
The seat has four reclining positions
Extendable sun canopy
Two smaller wheels at the front, two larger at the back (reversed in rough-terrain mode)
This buggy is "designed for parents who want to go anywhere, according to the manufacturer. It is very similar to the Cameleon3 although everything is bigger, which does make it a little heavier. This may not be such a good option if storage space is minimal.
Features
Four large foam-filled wheels
Huge internal storage capacity
Can take a weight of 23kg – suitable for older or bigger children
Higher-set seat to allow for dangly legs
Perfect for dog walkers – will go absolutely anywhere
If you spend a lot of time buzzing around town then the Bee is the buggy for you. It is the most compact of the Bugaboo range. Although it doesn't come with a carrycot, the seat can be reclined and the cocoon bought separately, which is just as comfortable.
The compromise with this compact, light model is reduced storage room within the unit.
Lightest of all the Bugaboos
Compact and single-fold
Four small wheels for easy urban navigation (front two swivel 360-degrees)
Independent suspension system
Three-position reclining seat
For carrying loads, of course! This buggy has all the features of the other Bugaboo models, but is more versatile with many multi-way combinations. It can be set for two children or babies, a baby and child, or one seat with a huge storage basket next to it.
Features
Four large air-filled tyres
Multiple combinations to adapt to all needs
Adjustable to accommodate either one or two babies/children, plus shopping
Widened to 'duo' it is quite slim at 74"
Mono width reduces to 60" (same as the Cameleon)
Comparison of Bugaboo models
Buggy model
Suitable from birth?
Storage capacity
Weight
Specialism
Wheels
Bugaboo Chameleon
Yes
24 Litres
9.6 Kg
All terrain – can be
adapted to two
wheels for sand
and snow
Front: two 6" wheels.
Back: 12" swivel wheels.

Foam-filled tyres
Bugaboo Buffalo
Yes
35 Litres
11.9 Kg
All terrain – can be
adapted to two wheels
for sand and snow
Front: two 10" swivel wheels.
Back: two 12" wheels.

Foam-filled tyres
Bugaboo Bee
Yes
16 Litres
8.5 Kg
City – it is nippy and
folds away small
Front: two 6" wheels.
Back: two 6" wheels.

Foam-filled tyres
Bugaboo Donkey
Yes
35 Litres
13 kg (one child)
15 Kg (two child configuration)
Accommodates one child
or two. All terrain – can be adapted to two wheels for sand and snow
Front: two 10" swivel wheels.
Back: two 12" rear wheels.

Air-filled tyres