This guide has been written to offer a comprehensive description of known Lladro trademarks. The early years are those prior to the introduction of the bellflower trademarks in 1971.
Another of my guides covers the bellflower trademarks from 1971.
Unfortunately (and surprisingly) the Lladro web site does not give a comprehensive description of all their trademarks and details of when they were used. I have found other sites that give some information and also some details in books on the subject of Lladro, however my view is that none of these sources are comprehensive.
I would like to make this guide as complete and accurate as possible, so if you have any comments or suggestions for inclusion please get in touch so that I can revise and add to this guide. I don't profess to be an expert in how Lladro have used their trademarks; just a keen collector.
These are the early trademarks I have found from my research:-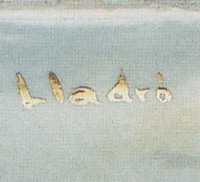 Used from 1954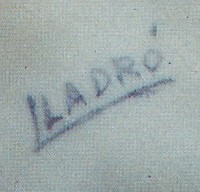 Used from 1957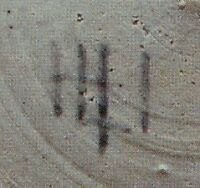 Used from 1959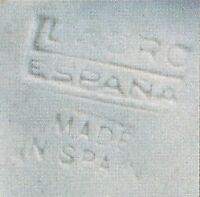 Used from 1960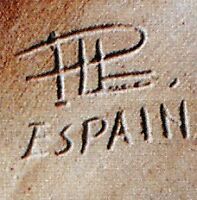 Used from 1962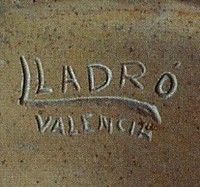 Used from 1963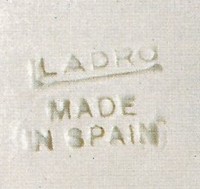 Used from 1964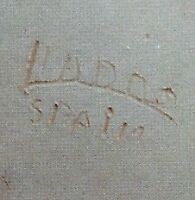 Used from 1965
Source of dates and photos: A Lladro description of trademarks included with a Lladro Address Book.