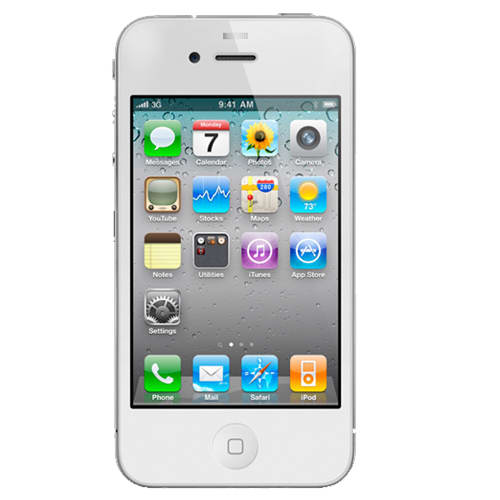 When it comes to purchasing consumer electronics, there are two types of customer: the early adopter, and everybody else. Early adopters acquire the latest updates and newest model handsets as soon as possible after their launch date. By buying into the latest technological advances early on, the customer gets to enjoy the latest services, the most advanced hardware, and the newest features before everybody else. This provides the customer with the earliest opportunity to familiarise themselves with developments in the industry, even though the prices may be higher. This guide is constructed with one type of customer in mind: the early adopter who is looking to discover the very best ways to make video calls using a mobile or smartphone handset. These gadget gurus will be familiar with the standard features of mobile and smartphones and may already use their current handset to send email, connect to social networking sites, and share photographs and video. But as an increasing number of hardware handsets and software apps focus their attention on the growing user-base of video calling services, it is only to be expected that early adopters will be turning their consideration to a video call-enabled handset for their next purchase. The first half of the guide will detail some of the basic features of video calling, identifying both hardware and software features that will provide the easiest and most comfortable video calling facilities. The final part of the guide will examine how to shop for a video calling-enabled handset online.
What Is Video Calling?
Video calling - as its name suggests – is the ability to use a mobile or other hand-held device such as a smartphone to connect with other people using live video images as well as sound. Video calls are a more recent communication media than either traditional voice calls or SMS text messaging, and the technology is still somewhat limited. To complete a successful video call requires specific hardware and software on both the caller's and the recipient's handsets. Historically, this has been the primary obstacle to video calling: even if one customer purchases a handset with video call capabilities, it will be impossible to make a successful video call to anyone who does not own a similarly equipped phone. Increasingly, many smartphones and personal digital assistants (PDAs) have all of the hardware components as standard features, such as a large screen, speaker phone settings, and a high-resolution camera. The newest generation of handsets are widely compatible with video calling, while older phones may require only additional software apps to be used. The indications from both the industry and the consumer are that video calling will play an increasing role in the way we communicate and connect with others in the future.
Mobiles and Smartphones with Video Calling
With many models to choose from, selecting the right handset for optimum video calling performance can be narrowed down by using just a few technical specifications. The following table detail both hardware and software issues which can help to provide a comfortable video calling experience.
| | |
| --- | --- |
| Camera: | A camera is essential to making video calls. Camera specifications are typically given in megapixels (MP) to describe the picture resolution (the crispness and clarity). For video calling, the maximum frame rate is also highly important: a low frame rate results in a jerky and disjointed video stream. An important consideration when making a purchase is to note the camera's location. Some handsets are capable of making video calls, but offer only a single camera on the reverse of the handset. This makes it impossible for the user to film himself while looking at incoming video on the screen. For the more gadget-minded user, high-performance external cameras can be used in conjunction with compatible handsets. They offer increased quality streaming, but for an additional price. |
| Screen: | A bright, well-lit, and large screen is ideal for video calling. Screen dimensions are typically provided in both inches (for the physical size) and in pixel resolution (e.g. 640 × 1136 pixels). |
| Audio: | Video calls are as much about sound as they are moving images. Any user wishing to make video calls will be looking for a device with a responsive microphone and good speakers. Noise cancellation features make audio substantially clearer and quieter when used in a loud or busy location. Most phones have a feedback prevention system to prevent audio output from the speakers being picked up by the microphone. This prevents echo and distortion effects. But for extra clarity, some users may prefer to use headphones or other accessories. Bluetooth headsets, earbud speakers, and detachable microphones can all be found for various makes and models of phone. |
| Storage Capacity: | While the internal processor is the most important component for delivering a fast and responsive service, many apps and internal processes rely on accessing information stored in the memory. A device which is almost filled to capacity, or one with a slow access time, may cause performance issues for real-time processes such as video calling. |
| Battery Life: | Video calling requires not only processor power, but a power supply for the screen, the camera, and the speakers too. It is one of the most energy consuming functions of any handset. Users who intend to make frequent video calls will require a battery with a long lifespan. This is of extra importance for devices which use an in-built battery, as it is more impractical to switch to a spare power pack at short notice. The gadget-minded customer may consider an external power pack. These are available for many makes and models and extend the battery life considerably. They are ideal for customers interested in making video calls. |
| Connectivity (3G and 4G): | One of the major selling points of contemporary handsets is their connection speed and generation (either 3G or 4G). Connection speeds are important, as a high-speed broadband connection allows two users to communicate fluidly without buffering or lost data. However, the real world situation is somewhat more complicated than simply selecting the handset with the highest potential connection speed. Smartphone connectivity is administered by network companies, and their speeds can vary a great deal. The best way to be certain of a fast, reliable connection is to research each service providers' quality of service and to then choose a handset which is compatible with that service provider's fastest current connection speed. |
| Software: | Video calling requires specialist software applications (apps) to run. There are many competitors in this field, and even the most established names offer their products for free in many instances. Video calling requires both the caller and the recipient to be using a video app which is compatible with the other device. |
Buying Mobiles and Smartphones with Video Calling Online
Choosing to look online for video call-enabled mobiles and smartphones may present a very different shopping experience to that of buying from a store, and the customer may enjoy several benefits from doing so. Provided every user is aware of the limitations and rights of the customer when completing an online transaction, shopping online can be faster, easier, and cheaper than making a purchase in a store. Every purchase made over the internet is protected by distance selling regulations, which means that a customer has the right to a full refund if the item they receive is faulty or in a condition that is in any way different to the manner in which it was advertised online. Established websites provide customer support, and a large online marketplace such as eBay is recommended when purchasing a mobile handset for video calls.
Conclusion
Both manufacturers and customers place a clear emphasis on video and live image streaming functions as priorities for the latest generation of mobile handsets. Connection speeds are increasingly able to provide a service which finds live video streaming a manageable process in everyday situations. As this progress continues, early adopters are looking to the latest generation of handsets to provide a platform where video calling becomes the primary means of communication. This guide has identified the most important considerations when buying a handset for video calls. It identifies the key demands that video calling places on any device, and provides solutions, many of which are already available as standard functions on many mobiles and smartphones. With the final section providing clear instructions for shopping online, gadget gurus should be enjoying making mobile video calls in next to no time.