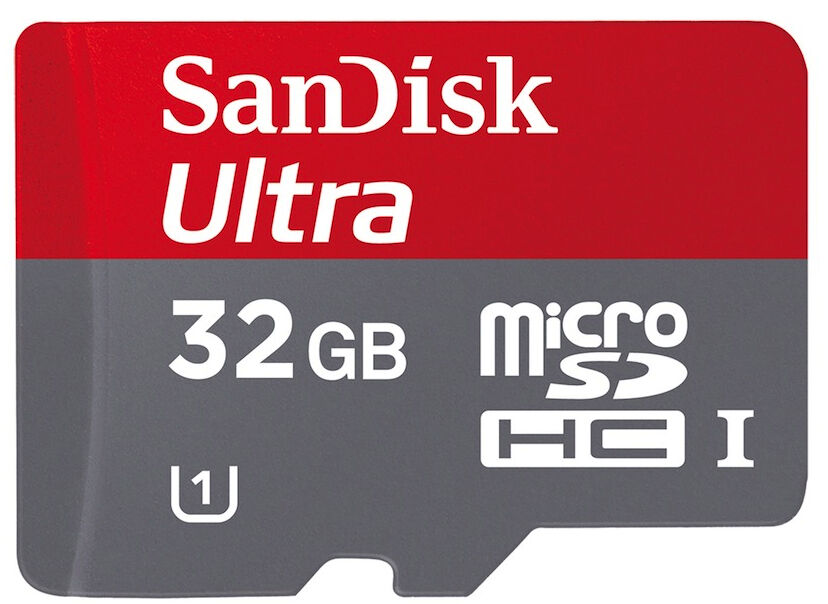 Memory cards (also known as flash cards) are a type of data storage device that uses flash memory. Designed by a number of personal computer companies in the 1980s, with only laptop use in mind, memory cards have since evolved considerably and, as a consequence, have grown in popularity. Providing a revolutionary way of saving, storing, and accessing data, they are now found in many of the most widely-used digital electronic devices, such as cameras, laptops, tablet computers, mobile phones, video game consoles, and MP3 players.
Flash Memory
The most important feature of any memory card is the memory itself. Flash memory is unique in that it allows the device to be used again and again: the data stored on the card is not permanent, and once it is wiped clean, users have in effect a new card. Without this capability, memory cards would need to be replaced every time their full storage capacity was reached. Flash memory was pioneered back in the 1980s by Toshiba employee, Dr Fujio Masuoka. The name was suggested by a colleague, after its unique erasing of its contents reminded him of a camera flash. Soon after, Intel Corporation invested in the device, and in 1988 the first commercial flash memory chip was released. Flash memory comes in two types: NOR and NAND. The first flash memory chips were NOR-based – early PC cards and CompactFlash used this technology – but in 1995, NOR was taken over by NAND-based flash memory cards, first sold by SmartMedia. NAND is quicker, cheaper, and more efficient than NOR, and nowadays all flash memory cards use this technology.
The History of Memory Cards
The evolution of the memory card has been a steady process, from its earliest incarnation in the form of PC cards, to the various small, versatile, high-capacity cards developed by current industry leader, Secure Digital.
PC Cards
Originally called PCMCIA Cards after being developed by the Personal Computer Memory Card International Association in the 1980s, PC Cards are the earliest commercial form of flash memory cards. Created in 1991, PC Cards were widely used at the time, but were eventually superseded by the smaller, more efficient units which began appearing in the mid-90s. Now little used, their former functions are now mostly carried out using USB devices.
CompactFlash
The most successful early flash memory card, CompactFlash, was released by SanDisk in 1994. Revolutionary in its size and storage capacity, CompactFlash paved the way for smaller, more efficient memory cards. It was particularly dominant in the field of professional digital cameras, though it has since been overtaken by competitors (Secure Digital in particular). It is still fairly popular, however, with companies such as Nikon and Canon continuing to support CompactFlash in their flagship products. SanDisk have also released upgraded versions of the technology, with CFast released in 2008 and the XQD card in 2011; though neither of these is widely used.
SmartMedia (SM)
Launched in 1995 by industry pioneers Toshiba, SmartMedia was envisaged as a competitor to the then-popular floppy disk. However, it gained true dominance in the field of digital cameras, and by 2001 it was to be found in over half of the digital cameras on the market (due to having the backing of industry giants Olympus and Fujifilm). Unfortunately, the format's storage capabilities never increased beyond 128 MB, which was severely problematic as camera resolutions continued to increase. Eventually, SmartMedia was overtaken by competitors, and SM cards are no longer made.
Miniature Card (Also Known as MiniCard)
Similar to SmartMedia and CompactFlash, the MiniCard format was developed by IBM and released in the mid-'90s. Though intended to become the standard flash memory format in PDAs, smartphones and digital cameras, MiniCards never gained a wide user base, and were, therefore, unable to compete with rival formats.
Microdrive
Released in 1999 and also developed by IBM, Microdrives were designed to be inserted into a CompactFlash port. At the time of release, Microdrives were the smallest hard drives available in the world. They were produced for a relatively long time, and continued to grow in storage capability, with 8 GB models released in 2006. They are now considered obsolete; however, as they have been unable to compete in terms of storage capability, size, price, and overall performance with other flash devices.
xD-Picture Card
As the hitherto ubiquitous SmartMedia fell out of use due to its small storage capacity, Olympus and Fujifilm looked to invent their own format. In 2002, the xD-Picture Card was launched. Initially, it had a capacity of 512 MB; later this grew to 2 GB. Despite a high storage capacity, the xD-Picture Card was soon overtaken by rival technology. As it was only designed with digital cameras in mind, it was never able to penetrate other, growing markets, such as smartphones and mp3 players. Now, cameras using the format are no longer manufactured.
Sony Memory Sticks
In 1998, seeking to carve its own path in the field of flash devices, Sony invented the Sony Memory Stick. While instantly a staple in many Sony products, it suffered from the same limitation as the SmartMedia format: it could only reach a storage capacity of 128 MB. In 2003 it bounced back, however, when the Memory Stick PRO (with a 4 GB capacity) was launched in collaboration with SanDisk. Since then, Sony have continued to release new versions of the Memory Stick, including the Memory Stick Micro in 2006, the Memory Stick XC (with a 2 TB capacity) in 2009 and, most recently, the Memory Stick PRO-HG Duo HX, which is Sony's fastest-ever card. Still manufactured, Sony Memory Sticks are generally only found in Sony products.
Secure Digital (SD)
Launched in 1999 and developed by SanDisk, Toshiba and Panasonic, Secure Digital was designed with security in mind; in particular, it came with digital rights management (DRM) technology, a type of digital security widely used by companies to limit piracy. While this idea never took off, Secure Digital gained a significant market share anyway, effectively taking over SmartMedia's control of digital cameras. Initially, Secure Digital was unable to dominate in the same way as SmartMedia, due to competition from CompactFlash and Sony Memory Sticks. But this changed around 2003, when the miniSD, a smaller version, was released. Then, with the mobile phone market demanding smaller and smaller devices, in 2005 the even-smaller microSD was released. The smallest memory card on the market at the time, the microSD had a capacity to rival SmartMedia's larger cards, and soon became the standard format in mobile phones. From there, Secure Digital grew and grew. In 2006, the Secure Digital High Capacity card (SDHC) was released, which had a storage capacity of 2 GB. Later in the year, this was followed by the microSDHC, which combined small physical size with an even bigger storage capacity (4 GB). Finally, in 2009, the SDXC (extra capacity) family of cards were produced, with storage capacities of up to 2 TB. Now, Secure Digital's market dominance is assured: they are the standard format in most electronic products that rely upon memory cards, from mp3 players to tablet computers, digital cameras to mobile phones.
Find Memory Cards on eBay
To purchase a memory card on eBay, head to the eBay homepage. On the left side of the page, click on Electronics & Technology. Then, hover the cursor over Cameras & Photography, and click on Camera & Photo Accessories. Finally, on the left side menu, click on Memory Cards. Search the available item listings, or further refine the search by using the set of options on the left of the page. Alternatively, try entering specific terms into the search bar at the top of any eBay page.
Conclusion
An essential part of many of the most popular digital electronic devices, memory cards have had a long and chaotic history. Many of the biggest electronic companies have battled it out, with the aim of having their format become the dominant one. Now, however, the format war is all but over: Secure Digital has become the standard memory card type, regardless of the nature of the digital product. There are a few other formats remaining, but generally these occupy only a niche or the product line of one company (as with Sony's Memory Sticks). But there is still variety to be found, whether in terms of storage capability, transfer speeds, or physical size, and, as memory card technology continues to advance, the demand for memory cards continues to grow.