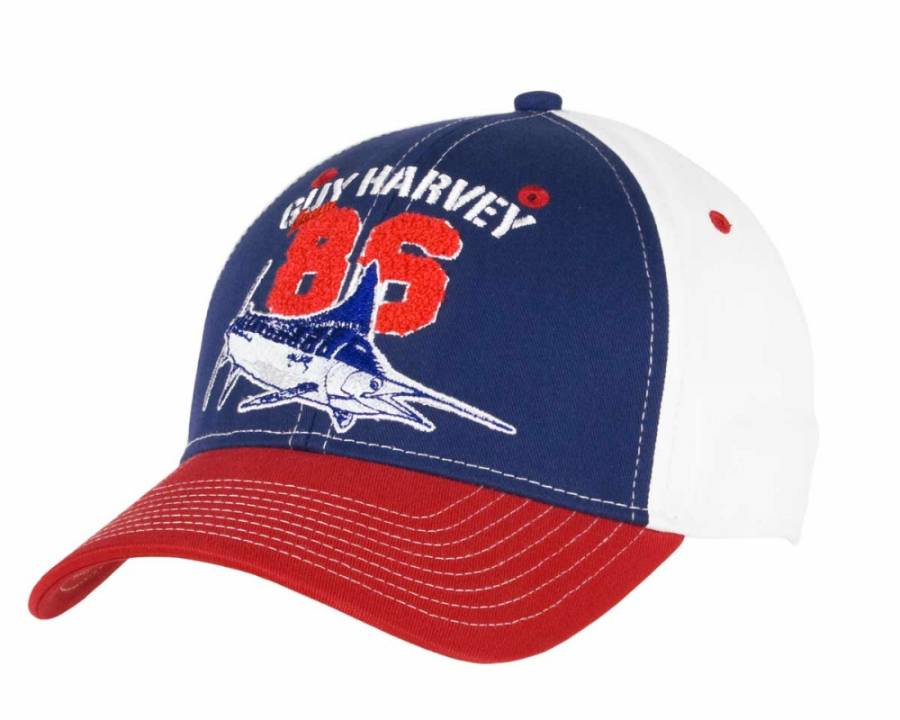 Hats are accessories that guys have been wearing on their heads throughout history. Hats can be functional to provide warmth for the head as well as protection from the sun, but they can also be fashionable. They can be worn to complete an ensemble for a formal occasion, celebrate a favourite sports team, or even indicate social status. Guys will find all types of hats for just about any occasion.
This guide offers an overview of the different types on men's hats. It also offers advice on how to choose the correct sized hat, including how to measure the head for hat size. No matter what kind of hat a guy is looking for, he's sure to find one that matches his personal style on eBay.
Glossary of Hat Types
When buying a hat, it is important to to be able to identify the different kinds. There are many different types of hats to choose from. Many hats are designed to keep the head warm, block the sun, or both. Some are designed purely for fashion. Being familiar with the different types of hats helps guys determine the best hat to buy.
Baseball Cap
The baseball cap is one of the most popular types of hats for casual wear. While these hats first gained popularity in the United States, they are now worn by men, women, and children all over the world. These hats have a bill that acts as a visor to block sun from the eyes. The front of the hat usually has a logo for a company or a baseball team. They also carry logos for a variety of other sports teams, too. Baseball caps are available in all colours and can be made from cotton or merino wool.
Trucker Hat
A trucker hat or cap is a type of baseball cap though it is not usually worn in sports. The shapes of the two hats are similar in that they both have a bill or visor. The back of the trucker cap is made from a mesh material rather than cotton or wool fabric. The front of a trucker cap is made from foam and features a company logo, picture, design, or a phrase.
Beret
The beret is a round hat that sits on the crown of the head. While it is French in origin, this type of hat can be found in several countries and cultures around the world. The hat can be worn for fashion, but is most commonly used as part of military uniform. Berets are typically made of a soft wool.
Beanie
A beanie is also referred to as a stocking cap or a knit cap. This is a tight-fitting hat that fits closely against the head. These types of hats are usually worn to prevent heat from escaping the head, keeping the head and ears warm. Beanies are usually worn in the winter months, and they might even be worn under other types of hats for added insulation.
Bowler
The bowler is a type of top hat that has its origins in England. It first made its appearance in the mid-19th century. This is a round top had that has a brim that curves upward. While these types of hats are not as common as they once were, people still wear bowler hats for dressier occasions.
Bucket Hat
A bucket hat is a floppy hat that has a brim that goes all the way around and slopes down toward the eyes. It functions to block the sun from the wearer's eyes and face. While the primary purpose of the hat is to offer sun protection, it can also be worn for fashion purposes. Bucket hats are usually made from washable fabrics like cotton and canvas. They are typically worn by fishermen and other outdoorsmen.
Cowboy Hat
A cowboy hat is a functional type of hat with a wide brim that curves slightly. The wide brim provides protection against sun exposure. These hats are commonly worn by cowboys, ranchers, and farmers, but the cowboy hat can also be worn as a stylish hat by the 'urban' cowboy.
Fedora
The fedora hat is made from a soft felt and has a narrow brim. They are often decorated with a hat band that wraps around the base of the hat. Fedoras are commonly worn for casual occasions, and they are associated with wealth. The style first became popular in the 1930s, and is still popular today.
Newsboy
A newsboy hat is a puffy wool cap that is popular on golf courses. These hats usually have a button on the top. Traditionally newsboy hats were worn by hunters to protect the head from the cold and damp.
Panama Hat
The Panama hat has a very similar appearance to the fedora. The difference between the two is that the Panama hat is made exclusively from the Toquilla straw plant. Panama hats are commonly decorated with a hat band. This type of hat originated in Ecuador and spread to other parts of the world during the construction of the Panama Canal.
Top Hat
The top hat was most popular during the 19th and early 20th centuries. Today these types of hats are usually only worn with costumes or on occasion with formal tuxedos. Top hats are tall, have a flat crown, and a wide brim. They were commonly worn to show status.
Trapper Hat
The trapper hat is a winter hat that is designed for maximum warmth. It has ear flaps that can fold up or down to keep the ears warm. These are thick hats that are commonly made from waterproof materials. The bottoms of the ear flaps also have buckles so that they can be secured under the chin.
Hat Sizes
While some hats are one size fits all, many are fitted to the size of a person's head. The sizes correspond to the circumference of the head. Some hats are custom fitted to a person's head, but others have the standard sizes between XS and XXL. The chart below shows the hat size with their corresponding head sizes.
| Head Size (cm) | Hat Size |
| --- | --- |
| 53 | XS |
| 54-55 | S |
| 56-57 | M |
| 58-59 | L |
| 60-61 | XL |
| 62-63 | XXL |
How well a hat fits is dependent on more than just the circumference of the head. Hair thickness and styles, age, weight gain, and weight loss should all be taken into consideration when choosing a hat size. In order to ensure that the correct size hat is chosen, the head should be measured prior to shopping for a hat.
How to Measure for Hat Size
For best results, shoppers should have someone else measure their heads. The only supplies needed to do this is a soft tape measure like the kind that is used in sewing. The tape measure should be placed around the widest part of the head, just above the eyebrows and the ears. It should wrap around the widest part of the back of the head and all the way back to the front. With this measurement, shoppers determine what their hat size is.
Buying Used Hats
People can save money by purchasing used hats, but many warn against such purchases. When purchasing a used hat, it is hard to know how the hat was maintained or what it came into contact with. Most used hats have not been properly cleaned or sanitised prior to sale. This means that used hats could be carrying harmful bacteria and even parasites like lice. A shoppers should avoid purchasing a used hat unless they are willing to sanitiSe the hat before wearing for the first time.
Shopping for Hats
Men can find hats in all sorts of retail shops. Used hats can be found at garage sales, thrift stores, and from private sellers. The selection for hats may be limited depending on the type of store that the shopper is looking. Most stores only stock one or two types or styles of hats, which means that shoppers will have to know ahead of time what they're looking for. Shoppers can also shop online to find a larger inventory all in one place. eBay is a large online marketplace that has thousands of new and used hats to choose from.
Buying Hats on eBay
Start your search for guy's hats on eBay by typing some descriptive keywords into the search bar on the eBay homepage. Since there are likely hundreds of thousands of listings, you can select different options and apply filters to refine the search to a more manageable amount. You can easily narrow down the listings by specifying a style of hat and the size. Additionally, you can select the price range you're interested in, condition, brand, material, and colour.
If you have a specific type of hat in mind, then you can search for it directly. Using the search field or the Advanced Search feature allows you to enter keywords to describe the hat you're looking for. If too many listings are returned, try being more specific with your search term. Additionally, you can refine the results by selecting different options or filters.
Conclusion
Hats are an accessory that are both stylish and functional. Men can find hats in all shapes and sizes, and suitable for any occasion. Hats can either keep a head warm or protect the eyes from the bright sun. They can also show off a favourite sports team or add style to an outfit. Whatever reason a man needs a hat, he's sure to find one to meet his needs. In order to find the right hat for an occasion, shoppers should know what kinds of hats are available, their characteristics, and their functions. Before purchasing one of these hats, men should know what size hat they will need. A guy should measure his head using a soft measuring tape to determine his hat size. While men can find hats in all sorts of shops, they can find a bigger selection of new and used hats by shopping on eBay.