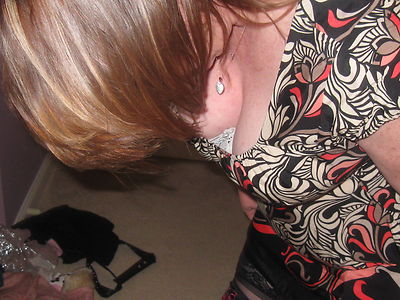 So the time has come for you to buy your wife, lover or girlfriend a bra……
Buying a woman a bra, and any lingerie for that matter, can be a bit of a minefield, particularly this bra size thing. Now I have read in various ladies magazines that nearly 80% of women are wearing the wrong size bra, and we don't want to help add to this. So to take the guess work out of her bra size the two choices we basically have are: buy a bra the same size as she normally wears (after discreetly examining the label one morning/evening) or, engage her help in the - obviously completely scientific - exercise of measuring her size ("just curious how big your knockers are now" as my man would say). You could then be the first person ever to buy her the correct size bra! (And be rewarded gratefully)
But what about all these different types of bras you see hanging on the racks…….push-up, padded, balconette ….what are they all?
Well hopefully I will be able to shed some light on what the differences are between them all and better still, be able to answer some of the burning questions some of you men are frightened to ask her directly.
Underwired – is a bra which does as it says…It has pieces of curved wire/plastic underneath it to give support to the boobs.
Non-underwired – or sometimes labelled as a 'soft bra' as it does not have any underwires. More comfortable, but are really only suitable if the woman wearing them has good sized pert boobs.
Padded – these are bras that have as it says – padding either stitched in or in some they are removable. In my opinion they are a good choice for women with smaller cups. There are also bras on the market now that have pads made from:

Gel pads – contain a form of silicone gel – like false boob in-plants which shape to the boob to give a more ample look.
Air pads – bit like a certain brand of trainers – some of the more expensive ones have a little pad that can be pumped up – these can give a big increase to the boob size look.

Push-up – more like push em-up and then squeeze em together! Gives a woman a nice cleavage even if she has a small cup size, add to this padding and her boobs will become instant eye candy.
Balconette – or Demi Bra/Half Cup – basically half a bra – which sits under the boob and lifts it up and out-like a balcony. If you have big boobs wearing these can be difficult but the impression they make can be rewarding.
Bandeau – basically a non-underwired bra, which sometimes has detachable straps
Sports - normally non-underwired, but they usually provide a great deal of support to stop bouncing boobs when she's exercising
Multiway - are bras which have detachable straps which you can wear in various ways, like as normal shoulder-straps, halter-neck, or just a back strap, etc - according to what sort of top or dress she is wearing.
Strapless - bit of a play on words as they are not actually strapless. As they still a back strap, so she can wear them underneath strapless dresses etc. Sometimes they come with clear shoulder straps.
Stick on - or stick2tit as I call them –these are a new type of strapless bra which basically is a pair of silicone cups that you stick to your boobs – meant to be invisible when worn under most tops.
Smooth – or seamless/t-shirt bras completely smooth cups – no detailing like lace, bows etc. Great for wearing under tight tops.
Moulded – bra cups are made from a stiffened fabric – again good for wearing under a tight top)
Triangular – basically used a lot in skimpy bikinis as they are basically two pieces of triangle material with some straps – good for small boobs but if worn by a woman with big boobs then it's sure to cause a lot of that fab thing my man likes – 'the bouncing boob effect'
Well hope this little guide helps...thanks for reading.