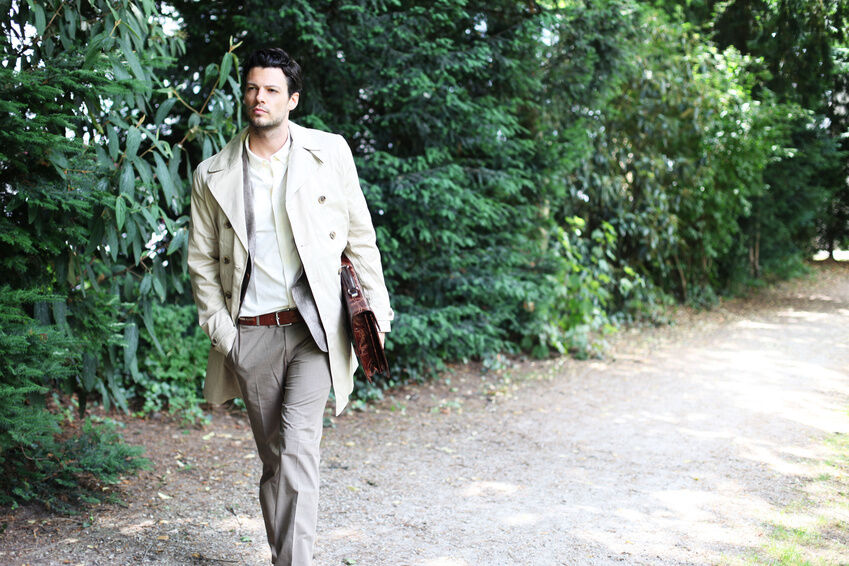 The classic look of a double-breasted jacket adds a sophisticated style to any man's wardrobe. Double-breasted jackets are available in a range of fabrics and designs. They can form part of a suit or complement any outfit. Men should consider the structure of double-breasted jackets, in addition to the styles and materials available in order to find the right fit.
Structure of Double-Breasted Jackets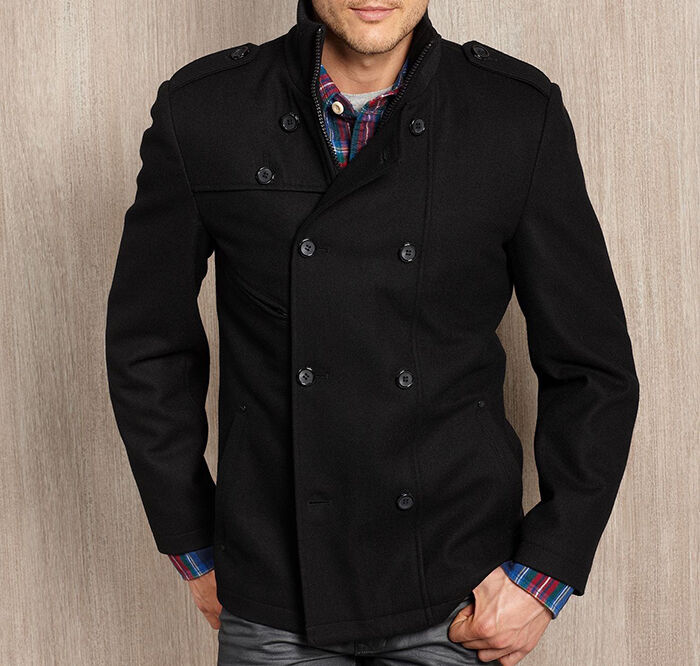 Double-breasted jackets have a slim fit through the waist and end just below the hips. The lapels have a wide-peak design, which draws the eyes upwards and creates the illusion of a wider chest. Higher armholes and slim sleeves create a tailored look. Double-breasted jackets have four or six buttons, with the six-button style considered more formal. The buttons in the middle fasten, but those on the furthest side of the jacket are for display only. All double-breasted jackets have an inner anchor button that keeps the jacket closed and provides a tailored look. When unfastened, the jacket appears bulky.
Styles of Double-Breasted Jackets
Double-breasted jackets are available in several styles. Pinstripe double-breasted suit jackets have a polished look with wide or narrow stripes. A double-breasted coat provides a look that is more formal than a jacket.
Materials for Double-Breasted Jackets
Wool double-breasted jackets are hardwearing and come in several weights of fabric to suit each season. Corduroy and cotton double-breasted jackets offer a more casual look. For special occasions, men can consider jackets with a satin trim on the lapels.
How to Wear Double-Breasted Jackets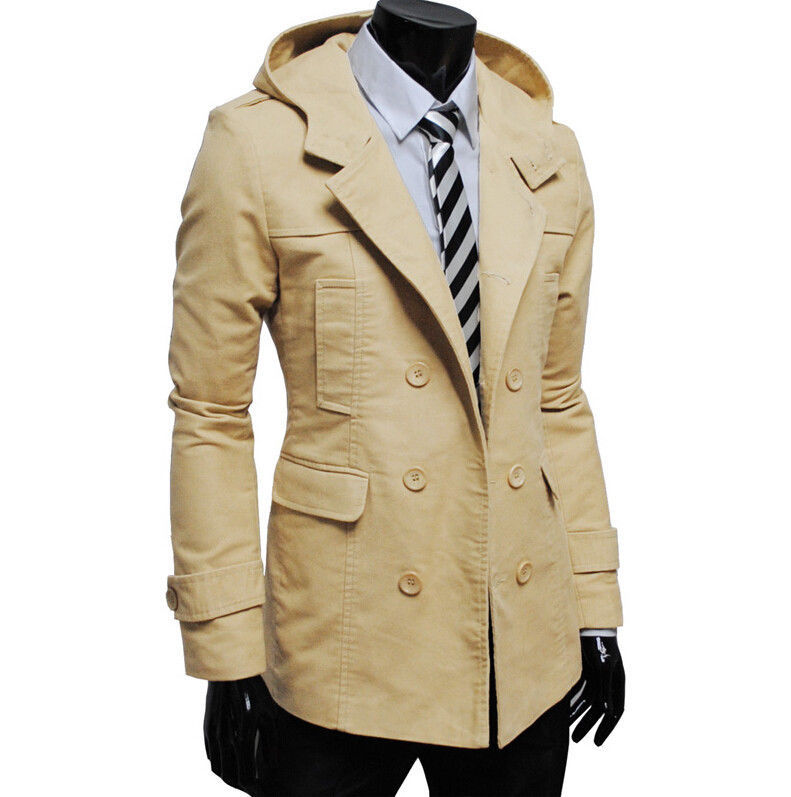 Men should look for double-breasted jackets with cuts that fit close to the torso and emphasise the waist. A bulky jacket tends can make the wearer look wider. A few simple alterations by a tailor can improve the fit of a double-breasted suit. Men should keep double-breasted jackets buttoned, even when seated, to preserve the shape. In general, men should choose colours to match the season, with lighter colours for spring and summer, and navy or black for autumn and winter.