A gift of beautiful lingerie for that special someone can make her feel desired and appreciated. However, some care must be taken when choosing that piece of seductive lingerie, to ensure it is the perfect gift that she will forever love, and not just discreetly push to the back of her draws. Never to see the light of day again!
Size
Sizing is essential to get right when purchasing lingerie. It is the part that is most often overlooked or taken for granted. I would recommend that you do some casual/discreet investigative work before you go shopping. Check out her current bra and knicker sizes by looking at the details on the inner labels on her garments.
What should I be looking for?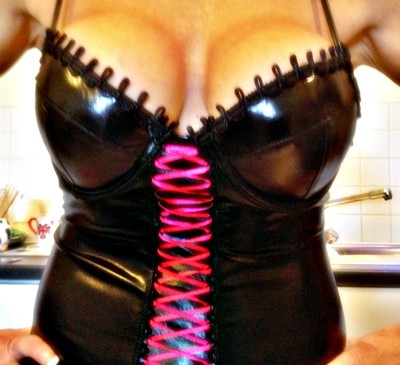 Each bra has a chest size (eg. 38) and a cup size (eg. F). It is important to know each of these as this will determine the bras snug fit. We wouldn't want the woman of your dreams to be slipping out all over the place now would we?
The size of the knickers is also important. Most styles come in XS-XL range while some may range from 8-24. If you are in any doubt as to what size to go for, a sizing chart from the shop you're buying from should be made available. As some sizes do come up small if the garment is made outside of the UK.
Colour and Style
The colour and style of the lingerie can have a great impact on the way it is received, and worn!
Have a think about the message you are trying to send through the gift; is it to expand her everyday lingerie wardrobe, simply make her feel special, or to spice things up?
Once you have decided on the message, think about what she usually wears to achieve this. For example, if she wears a full coverage bra for everyday use, it is advisable to stick to this style when buying her a lingerie set she can wear every day. This also applies to knickers. It is important to select something that she will feel comfortable in and is likely to wear more than once.
If there is a particular colour she prefers, try mixing up the style. On the other hand, if there is a particular style she likes, try mixing up the colours.
Hint: women who generally wear the same style of bra (push up vs non-padded) or same colouring (dark vs bright), are often happy with that style or colour. By following what she already likes while slightly mixing up one variation, you will be sure to get her something she will hopefully love.

The safe option? If you are still unsure or don't know her size, then buying her a chemise is always a great safe option. This short nightwear comes in a size range from XS-XL and is not bra size specific.