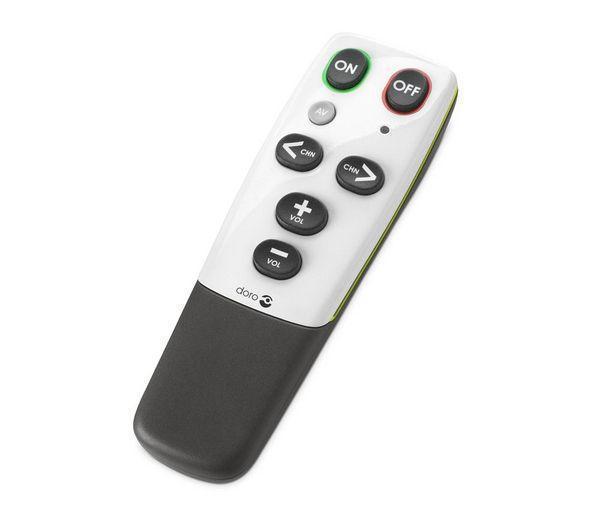 Remote controls are convenient tools which permit users to send commands at a distance to electronic devices. Traditionally used for audio and visual equipment, remote controls are increasingly expanding in capabilities to include communicating with non-traditional devices, such as computers. Before purchasing remote controls,, buyers should learn about the types of remote controls available so they develop a strategy that encompasses as much functionality between electronic devices as possible. Manufacturers offer a wide range of features on remote controls, so buyers should also take some time before shopping to assess which features are most beneficial.
Remote control manufacturers have developed a number of additional elements that make their offerings unique. Some elements centre on the design aspect of remote controls and feature modern, user-friendly interfaces. Other elements target customer support issues which are developed to help customers take full advantage of their remote controls' capabilities. Sourcing remote controls is made easy because of their popularity and established place in the modern lifestyle. Local mass retailers, electronics stores, office supply sellers, and even large-scale drug stores have a varying range of remote controls available. For buyers who prefer the convenience and assortment of online shopping websites, eBay provides a vast array of remote controls in every style, capacity, and condition imaginable.
Device-Specific vs. Universal Remote Controls
When consumers purchase new electronic devices, whether they are televisions,, stereos, or DVD players, they are typically supplied with remote controls to operate the devices. The remote controls provided with devices often have limited functionality and are specific to operating one device only. These complementary remote controls are also sometimes restricted to operating devices sold by the particular devices' manufacturers. With the number of electronic devices used in many homes, it is not difficult to see how these complementary, device-specific remotes begin to accumulate and make it cumbersome to operate multiple devices.
All-in-One Solutions
To eliminate the use of one remote control per electronic device, consumer electronics companies have released universal remote controls,, which can be programmed to operate multiple devices manufactured by a wide range of brands. During the initial set-up of a universal remote control, consumers can use codes to programme their remote control to work with a set number of devices and device types. Depending on the manufacturers, remote controls with universal capabilities may be provided with some electronic devices, eliminating the need for buyers to purchase an independently manufactured universal remote control. In cases where a universal remote control is not provided, or consumers want expanded features, buyers can purchase a universal remote control with a wide range of features to consolidate as many devices as they choose.
Remote Control Features
Advancements in technology are allowing manufacturers to increase the number of features contained within remote controls, as each new generation of product is brought onto the market. Like any electronics product category, however, the increased number of features within in a device correlates to a higher cost. Some tech-heavy universal remote controls are expensive, so buyers should carefully consider what features they find most valuable and set a budget to find their best options within that price range.
Number of Devices
The number of devices which a remote control operates varies by model. Remote controls are considered standard in using many A/V devices, but manufacturers are increasingly adding other electronics to the capacity of remote controls. Some remote controls operate both PC and Apple computers, as well as game consoles, projectors, and speakers systems.
Before shopping, buyers should make a list of the number of devices they want to command with their new remote control. Then they are able to narrow down their choices to remote controls which handle that number of devices. While looking at remote control models, buyers should pay close attention to the product specification information, which provides details on the number of devices a specific model accommodates. If buyers want to include computers into their set-up, they should also make sure that the model of remote control they are interested in is compatible with their computer systems.
Command Types
As the functionality of remote controls has increased, how commands are sent to electronic devices has changed. In general, there are two types of command options available which directly affect how remote controls are used.
| Command Type | Description |
| --- | --- |
| Manual commands | Sent to electronic devices by users via a button on the remote which initialises a certain action |
| Activity-based commands | Preset and grouped together, so pushing an activity button sends multiple commands to electronic devices simultaneously |
When working with manual commands, users may need to push multiple buttons in sequence to perform an activity, such as watching a DVD. First the television, DVD player, and stereo need to be powered. After that, the users must navigate to the DVD input channel and press "Play" for the DVD to start. With activity-based commands, however, all of the commands of an activity, such as watching a DVD, are grouped under one general command. When users activate the DVD-watching command, all the relevant devices are synchronised while powering up. Next, the input channels are turned on automatically, and the DVD player starts to play.
Batteries Options
Batteries are the heart which powers a remote control, and manufacturers offer customers a number of battery options from which to choose. Some models use standard batteries that need replacing periodically as the batteries wear down. Other models feature ion batteries which have relatively long lifespans. Some models come with rechargeable stand which powers the batteries while the remote control is placed in the carriage. Before choosing which type of remote control to purchase, buyers should consider how easy it is to replace or recharge batteries in the future.
Signal Types
Traditional remote controls used infrared (IR) technology to send commands to electronic devices. With IR, remote controls need to have clear access to sensors on the electronic devices to be able to pick up the signals and execute commands. Some newer generation remote controls, however, feature radio frequency (RF) technology to send commands. With RF, users can send commands to electronic devices from any direction, freeing them from positioning the remote controls in front of sensor of the devices. Signals which operate with RF technology are also able to work through walls, so users can send commands to devices in different parts of homes or buildings.
Remote Control Design Options
As technology develops, user interface and design of remote controls is everchanging. Many remote controls still feature buttons exclusively to send commands, but some manufacturers are adding control screens to their remote controls to increase the efficiency of their devices. These screens are especially important with activity-based command remote controls, because they allow users to access the programmed activities users have personalised during set-up.
Customer Set-Up Options
Remote control manufacturers offer customers a number of set-up options. Basic remote controls are programmed manually by users, but more advanced remote control models include guided set-up via computers. Guided set-up is delivered through installation CDs provided by the manufacturers or remotely through their websites. When shopping for remote controls,, buyers should assess the level of coordination their set-up needs versus their own experiences with programming when choosing which set-up option is most helpful.
Buying a Remote Control on eBay
eBay is a great resource to find a remote control with a wide range of capacities. Buyers can use eBay's search bar on any eBay web page to find their next remote control. Whether searching for a used universal remote control or a new Sony DVD remote control,, eBay has hundreds of options across almost all manufacturers. If there are too many options returned with your query, you can filter the results by type, condition, and price. Buyers will find eBay has a wide array of remote controls from well-known manufacturers like Logitech,, Magnavox, Panasonic,, and Sony,, so it is just a matter of aligning wants and needs.
Accessing Information Through eBay's Product Listings
In each product listing on eBay, sellers provide information about the items they are offering. For remote controls, this information should include a detailed description of the condition and features of the specific remote control model being offered. Buyers should also look for seller-specific information, like shipping charges and payment policies, within the product listing. If buyers want more details, they can use the "Ask a question&" option in the product listing to request additional information about the remote control being offered. Lastly, review seller feedback before making your purchase to ensure that he or she is a reputable seller.
Conclusion
When purchasing remote controls, buyers should put in place a strategy which allows them to get maximum functionality from their new remote controls. For many buyers, universal remote controls are a great option because they allow users to command all their electronic devices with a single device. Remote controls are becoming increasingly sophisticated and they allow users to personalise their set-up through a wide range of features. Additionally, manufacturers are changing the design of remote controls to add modern features like screens, which make operating remote controls more efficient. Touch screen remote controls are only limited by the size of users' fingers and their ability to hit buttons. Buyers interested in purchasing remote controls will find no dearth of options when it is time to go shopping. Many local retail outlets stock remote controls as do online shopping sites such as eBay, which offers a large selection of remote controls to buyers.