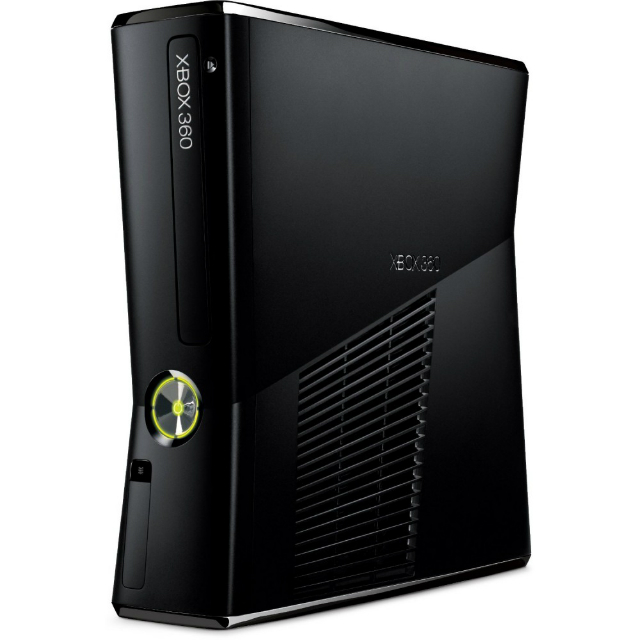 Playing video games on consoles has been a favourite pastime of people of all ages since the 1980s. Nowadays, there are multiple platforms on which one can enjoy action and adventure games. There are multiple factors to consider when choosing a console for playing this kind of games. Students who want to buy a console should consider all the technical specifications and their budget as well, as they often need to go for the cheaper options.
A console should be chosen according to the type of games one enjoys playing. For action and adventure games, almost all consoles on the market are a good choice, but each of them comes with pros and cons. The main choices are the Sony PlayStation, Nintendo Wii, and Xbox 360 , but budget-conscious buyers can also opt for portable consoles as well. By learning more about the characteristics of these consoles and how to buy them, students can make sure they make an informed choice.
What to Look for in a Console for Action and Adventure Games
An important thing to take into account when shopping for consoles is the type of games buyers already own or intend to acquire. Those who are looking for a user-friendly experience when playing action and adventure games can opt for the Nintendo Wii, which allows players to simply point the controller to the TV screen in order to interact with the characters in the game. However, fans of hard-core action and adventure games may opt for the PlayStation 3 or the Xbox 360 . Finally, some students may be tempted by the amazing gaming experience offered by the Kinect for Xbox 360, which allows players to immerse in their favourite game without any controller at all.
Students who are on a budget are often tempted to go for the cheaper option. For full-scale consoles, this would be the Nintendo Wii, but it may not offer an excellent platform for the latest action and adventure games. A small compromise would be a portable console such as the PlayStation Vita or the Nintendo Wii U. Even though these do not allow users to play their favourite action and adventure games on a large TV screen, they compensate through their portability. When shopping for consoles, students should ask themselves what is more important, the gaming experience, portability, or price, as this is an easy way to make a choice.
Types of Consoles for Action and Adventure Games
As there are several options to choose from when it comes to buying a console for action and adventure games on a student's budget, learning more about the characteristics of each model is essential. This way, buyers can learn which characteristics are essential for them and which are not that important when it comes to a pleasant gaming experience.
Sony PlayStation 3
The PlayStation 3 was considered an expensive console when it was launched, but the price gradually dropped and thus it is a good option for the budget of a student. In order to save money, one can choose to buy the original PlayStation 3 instead of the slim version. The console offers a solid library of action and adventure games as well as access to the PlayStation Store. In addition to that, it also works as a Blu-Ray player, which may come in handy for gamers who are passionate about movies as well.
Microsoft Xbox 360
In addition to a particularly rich catalogue of games, the Xbox 360 has a strong argument against its competitors, and that is the Kinect. This accessory provides a new dimension to action and adventure games by simply removing the controller. The Kinect scans the player's movements in order to control the characters on the screen. Thus, the player's body becomes the gamepad. This is a new gaming experience that is accessible to all kinds of players and is excellent for action-packed games. In addition, the hard drive has a generous storage space, so users can download content from Xbox Live if they have a subscription.
Nintendo Wii
The Nintendo Wii may not be the first choice for gamers passionate about action and adventure games, but it is a good option for those who want to experience a wide range of games and for the fans of the old Nintendo games such as Mario and Zelda, which are still exclusive for the Wii. The image quality and standard resolution may not be similar to those of the Xbox 360 or PlayStation 3, but the Nintendo Wii compensates by being cheaper.
Nintendo Wii U
Six years after the Wii, Nintendo finally renewed its home console, this time with something special. In fact, the Wii U is accompanied by a controller with a touch screen of 6.2 inches or approximately 16 centimetres. This is quite impressive for a console that already had joysticks, a camera, and a gyroscope. All these components contribute to an excellent gaming experience, which is further enhanced by the high-definition image. The bad news is that the console is more expensive than the old Nintendo Wii, but the good news is that all Wii games are compatible, as are the older accessories. Students on a tight budget who want to enjoy the Nintendo Wii U experience can opt for a used console to save some money.
Nintendo DS
Hailed as the heir of the famous Gameboy, the Nintendo DS has two screens, of which one is a touch screen. This portable console also comes equipped with a stylus for ease of use and it also incorporates a microphone, which is useful for many action and adventure games. The main advantages of buying the Nintendo DS console are its ergonomic design and the lower price when compared to full-size consoles.
Sony PlayStation Vita
The Sony PlayStation Vita is a powerful mobile-gaming device that offers better graphical performance than the Nintendo DS. It features a 5-inch or 12.7 centimetres touchscreen, as well as dual analogue thumb sticks, which come in very handy for shooters and many other types of action games. The main downside however is the storage, as the console uses a proprietary memory card, so it can be costly to expand it. As one can easily see, each of the consoles available on the market comes with a series of pros and cons. The chart below may be useful for students when it comes to making a choice.
| | | |
| --- | --- | --- |
| Type of Console | Pros | Cons |
| | built in Blu-Ray player; state-of-the art graphics; no batteries for wireless controllers; large hard drive; downloadable content; free online services | expensive; installs updates for each new game; heavy |
| Xbox 360 | large selection of games; downloadable content; no updates for new games; Xbox Kinect; wired controllers; large online community | expensive; bulky controllers; batteries for wireless controllers; pay for online service |
| Nintendo Wii | ideal for low budgets; a good choice for fans of classic Nintendo franchises | no Blu-Ray; no state-of-the-art graphics; small selection of titles |
| Nintendo DS | portable; dual screen; free Nintendo Wi-Fi service; unique game play due to touchscreen; wide variety of games; long battery life | not as graphically powerful as other consoles; not compatible with old Gameboy games; no integrated web browser |
| Sony PlayStation Vita | portable; high-quality graphics; solid feeling dual joysticks; high-quality image; quality screen; responsive touchscreen; lightweight; responsive gaming action | poor speaker placement |
| Nintendo Wii U | comfortable controller; native 1080p HD with HDMI output; compatible with Wii; good third-party support | poor selection of games; poor hard drive space |
Students who want a great gaming experience but do not want to spend too much on a console have the option of buying used ones. These are available online and are many times in a like-new condition. When buying a used console, students should pay attention to the technical specifications provided by the seller.
How to Find Consoles for Action and Adventure Games on eBay
If you are a student looking for a great console to play your favourite action and adventure games, then eBay should be your first stop. On this website you can find a wealth of new and used consoles from all the major producers and suitable for all pockets. Shopping around is key when it comes to find a great deal on eBay. Some sellers offer bundles that include a new or used console together with one or more games, and this is often a great way to save some money.
In order to start shopping for consoles for action and adventure games on eBay, simply type the name of the console you are after into eBay's search bar. Thus, if you are looking for a Nintendo Wii U, type ' Nintendo Wii U ' into the search bar. You can then start browsing through the results until you find a great deal. Remember to pay attention to the product description and the photos provided by the seller in order to make sure the console you buy is exactly the one you need.
Conclusion
Microsoft, Nintendo, and Sony are the major players on the market when it comes to consoles for action and adventure games and students can choose from several models launched by these producers. With so many options to choose from, it may be quite difficult to settle for a model, especially for students on a tight budget. Fortunately, there are options to save money when shopping for consoles, so there is something for everyone out there.
Students looking to save a penny when buying their new console for action and adventure games should search for their favourite product on eBay, as the websites offers a large selection of consoles for all budgets. Thus, whether one is looking for a new portable console produced by Nintendo or a used full-sized one from Sony or Microsoft, chances are they can find it quickly and easily by performing a simple search on eBay.