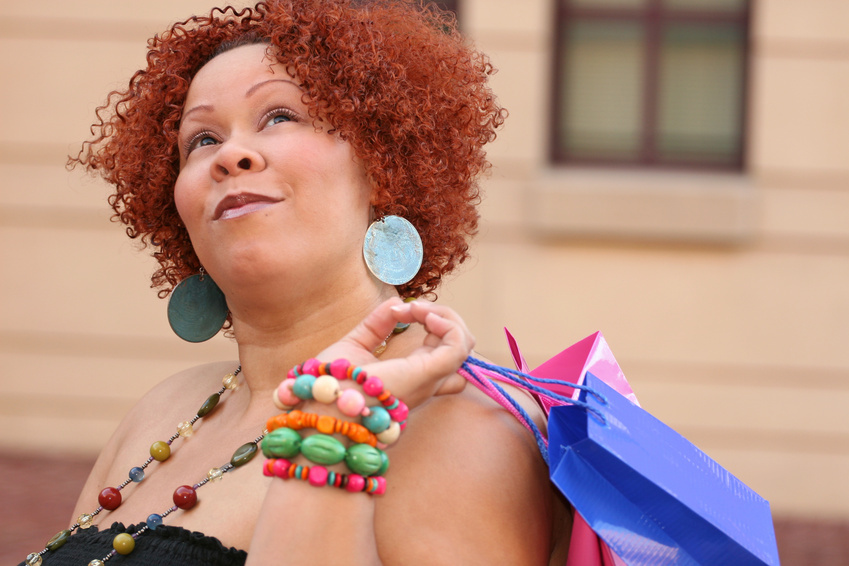 Buying clothing can be a hassle if you are outside of the size ranges that many stores carry. However, fashion trends for plus sizes are making it easier and more fun for women of all shapes to buy beautiful, flattering clothing. Plus-size clothing is usually sizes 14 to 32, and sometimes XXL and up. You can easily choose plus-size clothing that suits your figure with a few simple tips.
Choosing Plus-Size Clothing for Your Figure
While you can choose to wear any style that you like, try to buy clothing that flatters your body. Avoid clothing that makes you look shapeless, baggy, or bigger than you are, unless these are the looks you are going for. Shapeless clothing is rarely flattering on anyone, so make sure you choose designs and cuts that accent your waist, your hips, and your bust. If you are self-conscious about one area of your body, then many plus-size garments actually cover areas, but there is no need to choose covering clothing if you do not want to. For example, long peplum blouses are good for covering the tummy, but you can also go with a fitted dress depending on your preference.
Know Your Measurements when Buying Plus-Size Clothing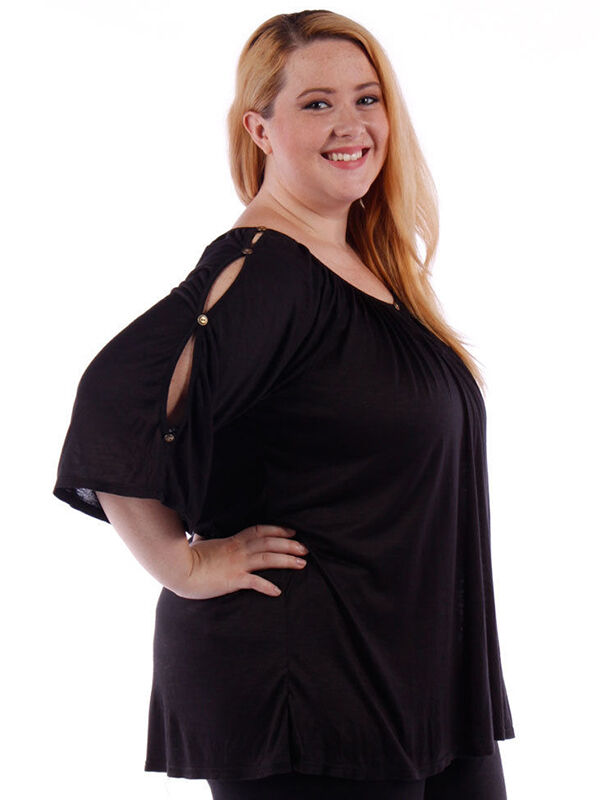 Unfortunately, not every brand of women's plus-size clothing uses the same sizing. Therefore, while you may have a general idea of what size you normally fit, it is better to measure yourself and choose clothing that way to ensure a good fit. ASOS Curve is one example where there are significant differences between sizes. Other plus-size brands like Anna Scholz are relatively uniform in sizing.
Choosing the Right Styles of Plus-Size Clothing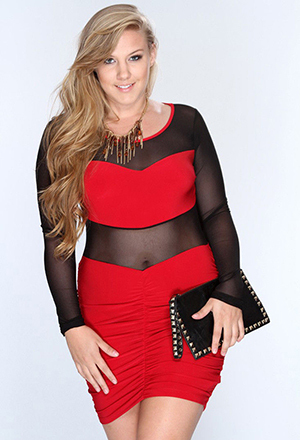 With more and more fashion designers opening up their ranges and including plus-size garments in their lines, you can choose from a range of styles that suit you and your fashion style. Plus-size dresses range from fitted and sexy, to long empire-waist maxi dresses for casual wear. Plus-size jeans include fitted skinny styles, plain denim, coloured jeans, and boot-cut styles. Plus-size blouses and tops range from fitted basics to lacy fancy dress. You can try to aim for styles that fit into or match with the items already in your wardrobe, or go for something completely new. You can also decide whether you want clothing to be fitted, semi-fitted, or baggy, and how modest you want it to be.