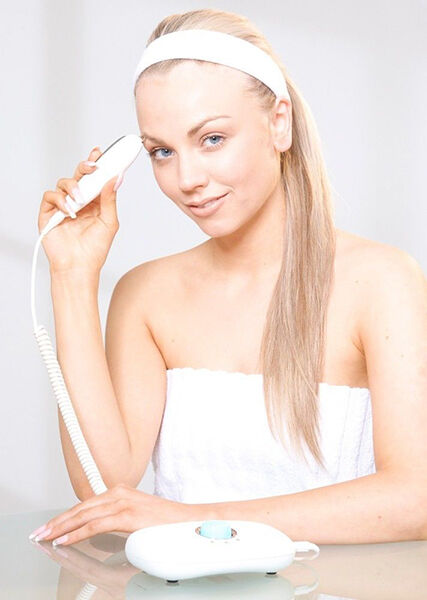 Women are always looking for the fastest, most painless and convenient method of hair removal - not to mention the most affordable. Most women remove hair from their underarms, legs and bikini line on a regular basis and some women also use hair removal methods for unwanted facial hair.
Hair removal methods available include waxing, shaving, sugaring, hair removal creams, electrolysis and epilation. Whilst most of these can be carried out at home, treatments such as waxing, sugaring and electrolysis are typically carried out in professional salons, and provide long lasting or even permanent hair removal results.
Salon treatments can be expensive, and many women prefer to remove hair quickly and easily in the comfort of their own home. Whilst shaving and hair removal creams can be messy and expensive, investing in an electrolysis or epilator machine can provide long lasting results which are convenient and easy to use, suitable for even sensitive skin. Epilators are an affordable choice for hair removal, whilst electrolysis machines are a more expensive choice, but offer permanent results after several sessions - both can be found at affordable prices online, on websites such as eBay.
What is Electrolysis?
Electrolysis removes hair directly at the root through the use of a probe, which is inserted into the hair follicle and generates an electric current, killing the hair at the root and allowing for easy and painless removal. Many people say that electrolysis is painless and feels like a light, tingling sensation on the skin. Professional electrologists recommend several sessions before permanent results are achieved, but hair will grow back finer and lighter even after the first treatment.
Professional electrolysis machines generate a higher current than machines designed for home use, which are most popular with those looking to remove unwanted facial hair. Because machines designed for use at home generate less current than professional models, it is uncertain as to whether permanent hair removal can be achieved at home. Attending a salon for electrolysis treatments can be costly and time consuming for some women, and these days it is easy to save money by investing in a used professional electrolysis machine, available online on websites such as eBay.
What is Epilation?
Like electrolysis, epilation also removes hair at the root. Epilators have been around since the mid 1980s and they feature several small rotating metal plates or tweezers which move together to extract the hair at the root. Because epilation removes the hair at the root, regrowth is slower and finer, making it an ideal choice for areas such as the bikini line, where hair is naturally coarser and thicker.
Epilation can be very painful the first time it is attempted, and hair can often break off rather than being completely removed. Pain can be minimised by icing the area and taking an aspirin half an hour before treatment, but many women opt for waxing first and then use the epilator to maintain the regrowth. Epilators can be found for a very affordable price online, on websites such as eBay, and most women will find they need to use the device once every couple of weeks, making epilation a convenient method of hair removal compared to shaving.
Electrolysis versus Epilation - Which is Best?
There are benefits to both electrolysis and epilation, and the method preferred depends on the individual. Electrolysis at home can be difficult without any experience, and it may be necessary to invest in a professional machine, which usually costs more. In addition, electrolysis to treat larger areas is time consuming, as usually one or two hairs are treated at a time. However, for facial depilation, electrolysis is the ideal choice as it removes hair permanently and is gentle enough to not cause irritation, even on sensitive skin. Electrolysis is also a painless method of hair removal, compared to epilation, which can be very painful for some people.
Epilation is a more affordable choice than electrolysis and can be carried out easily and quickly at home. The results are not permanent, and the epilator will usually need to be used every couple of weeks to restrict regrowth. In addition, epilation can be very painful, particularly the first session, although this can be minimised by the use of ice and painkillers. It is easy to find epilators for sale on websites such as eBay, and it is possible to choose from corded or rechargeable models, as well as those which can be used in the bath or shower for convenience.
Neither method of hair removal is better than the other, as it depends on what each woman is hoping to achieve. For those looking for permanent hair removal and willing to spend a bit more, electrolysis is probably the best option, whereas those looking for an affordable, convenient alternative to shaving or waxing should opt for epilation.
Choosing the Perfect Electrolysis Machine
Whilst it is possible to purchase both professional electrolysis machines and those designed for home use online, on websites such as eBay, cost is definitely a factor. Professional machines can be expensive and difficult to use for those with no experience, however the results can be permanent after just a few sessions. It is possible to find used professional machines for sale on eBay at reasonable prices, and completing electrolysis treatments at home is much less expensive than salon treatments.
Electrolysis machines designed for home use usually use a lower voltage, so the results may not be permanent. It is possible to find small, portable electrolysis machines designed for facial hair removal online, and these are ideal for those new to the world of electrolysis.
It makes sense to attend a couple of electrolysis sessions at a salon to make sure the treatment is the right choice before investing in a machine for use at home. The 'perfect' electrolysis machine does not exist and the choice of machine will depend on budget and desired results for the individual.
Choosing the Best Epilator for You
When choosing an epilator, it is important to consider the type of features required. Here are some of the features commonly found in leading brand epilators:
* Cordless or corded - cordless epilators will require to be recharged, and cannot usually be used whilst plugged in to the mains.
* 3 in 1 or 2 in 1 epilators, which feature a shaver and trimmer or trimmer attachment - trimming the hair before epilation ensures a perfect result.
* Wet and dry models - these can be used in the shower or bath for convenience, although the best results are achieved when using an epilator on dry skin.
* Number of tweezers - some new models feature as many as 72 tweezers, which makes them ideal for faster hair removal in larger areas.
Choosing an epilator is a personal decision and depends on the needs and requirements of the individual. Purchasing a model with a trimmer is a worthwhile investment, but rechargeable models will usually require to be recharged after every use. Forgetful people who will not remember to plug in their epilator for charging should invest in a corded model, which may be less convenient but can be used whilst plugged in - great for last minute hair removal emergencies.
Electrolysis and Epilation for Sensitive Skin
Both electrolysis and epilation are ideal for sensitive skin, as they both remove hair at the root, minimising irritation. Some people with sensitive or fair skin struggle with waxing and hair removal creams as their skin becomes red or irritated from the wax or the procedure itself, which is fairly harsh on skin.
Home epilation can be painful initially, but this can be minimised by the use of ice and painkillers. Whilst electrolysis is not painful, skin can be soothed afterwards by the application of Aloe Vera gel, to calm and moisturise the skin - this can be found online on websites such as eBay.
Should you Buy Used or New?
It is a personal decision whether to buy a used or new machine - the decision will depend on available budget and the type of epilator or electrolysis machine desired. Those looking for permanent hair removal results may need to invest in a professional machine, and it can often be cheaper to buy these online, on websites such as eBay, where they can be found in mint condition for a very reasonable price.
Buying a used epilator or electrolysis machine may not be the most hygienic option, although replacement probes for electrolysis machines and new heads for used epilators can be found online on eBay. Women who can afford to buy new should do so to minimise the hygiene risk involved in buying these devices second-hand.
Salon Results versus Results at Home
There is some debate as to whether better results can be achieved in a salon or at home when it comes to hair removal. Whilst electrolysis in a salon can achieve permanent hair removal after just a few sessions, the same treatment at home may take longer to achieve permanent results - it depends on a number of factors such as the type of machine used, the texture of the hair and how well an individual's skin responds to the current.
Whilst waxing is an expensive and often painful method of hair removal, epilation can be carried out at home with minimum mess and fuss, providing hair removal which lasts for around 2 weeks (some women may manage 3 weeks between sessions, depending on their regrowth).
It is a case of which is the most convenient and affordable for the individual - salon results can be achieved at home and will be less expensive and time consuming than attending for regular appointments.
How to Buy an Epilator or Electrolysis Machine on eBay
The easiest way to buy an epilator or electrolysis machine online is to explore eBay. Just visit eBay and go to the drop-down 'shop by category' menu, which you will find at the left-hand side of the page. Under 'other categories' select Health and Beauty and this will open up a list of sub-categories. Go to and select Epilators and Electrolysis. From here, ' Epilators' or 'Electrolysis Machine' can be typed into the search bar to bring up a list of currently available electrolysis machines and epilators.
There are many different types of electrolysis machine and epilators available, and searches can be narrowed using a certain term if looking for something specific. Just type the words related to the search, such as 'Thermolysis' or 'Epilady' into the main search box. For further tips on how to search eBay, go to the Search Tips page.
Conclusion
Epilators and electrolysis machines are a great option for those looking to remove unwanted hair safely and effectively at home. Whether to opt for electrolysis or epilation is a very personal decision and depends on the desired results.
Whilst electrolysis at home may provide women with permanent hair removal over time, epilation will require to be carried out every few weeks to keep regrowth at bay. Electrolysis is virtually painless, but machines cost more than epilators and so are fairly expensive investments. It is possible to find used machines at an affordable price online, on websites such as eBay.
Epilators can be painful when first used, but subsequent sessions are less painful and ice and painkillers can be used to minimise discomfort. Both methods are suitable for use on even sensitive skin and are popular with women worldwide thanks to their long lasting results. By investing in an epilator or electrolysis machine for home use, women can save money and time compared to attending a salon for regular treatments.