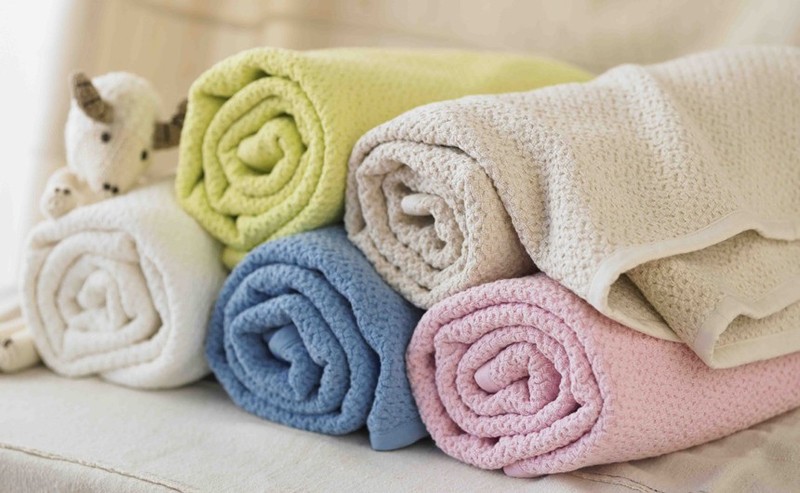 Cellular Blankets
Cellular blankets keep baby cosy while still being lightweight and breathable. This makes them great for using in a car seat or pram and for swaddling. They are also great for layering and using alongside crib bedding.
Fleece Blankets
Fleece Blankets come in a huge variety of styles and patterns, they are also warm and very durable making them a popular choice. They are usually inexpensive and are great value for money. They are super soft and a winter must have.
Swaddling Blankets
Most swaddling blankets are already shaped for baby and a closed with velcro. Swaddling prevents the baby from moving around too much, keeps them warm and keeps them secure. It also stops baby from scratching themselves and helps get baby to sleep.
Minky blankets
Minky blankets are super soft and can be told apart from other blankets thanks to there signature spotted design. Sometimes they have a cotton side and a minky side, but they do come in an all minky option. They are called minky simply because they feel like mink, so there a super soft luxurious option for baby, and the design options are limitless.
Muslin Blankets
Muslin blankets are super lightweight and a must have for baby, They keep baby warm without keeping him too hot. They are a great addition to your baby arsenal and are great for swaddling.
knitted/Crochet Blankets
knitted and crochet blankets keep baby warm but allow you to show your individuality due to the endless choice of patterns and colour combinations. They also have a more traditional look and make great keepsakes.