A buyers guide to DAB radio
Anyone looking to buy a new radio should be looking at a DAB model. While next year's proposed analogue radio switch-off has been put on hold for the time being, around 94% of the UK can now receive DAB signals. DAB brings a range of benefits, including fully automatic tuning, cleaner sound and text information to complement each programme. What's more, DAB means a greater choice of channels and radios have some great extra features, including Bluetooth audio streaming, internet radio and MP3 player inputs. Tech expert Stuart Andrews helps find the right DAB radio for you.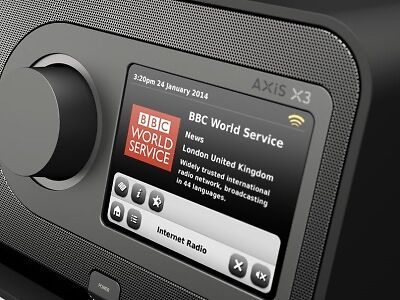 DAB radios
now range from tiny handhelds to large living-room systems, with clock radios and more traditional portable radios coming in-between. Which radio you choose will depend on where you want to use it.
DAB radios
are often bought as like-for-like replacements an existing analogue set, but a larger model will be more powerful and have more features, while smaller ones will be more portable and run on batteries, so you can take your radio into the garden or around the house.
A range of factors affects sound quality, including the size of the speakers, their output (measured in Watts), the internal electronics and the design of the cabinet. A bigger radio with larger, more powerful speakers will create a richer, warmer sound, but smaller models also sound really good these days. What's more, if you tend to listen to speech programmes rather than music, clarity is often more important than low-end punch, which can make voices sound boomy.
Many DAB radios come with just one speaker, but mono output is perfectly fine for breakfast shows, news or sport — and music will still sound very good. However, if music is your main kind of listening material, a stereo radio will give you a more immersive effect.
DAB Radios are designed to be simple to use. They tune to the available stations automatically, and you can usually scroll through them using a dial, with buttons to store and select your favourite channels. There may also be buttons to access and control menus, retune the radio or go back to the last station.
DAB radios nearly always come with a display of some sort. This shows the current channel and may also display the time, which is set automatically. Many also display text information, which might include the name of the programme, the titles and artists for songs, or information on what's coming next. Some displays are also backlit for easier viewing.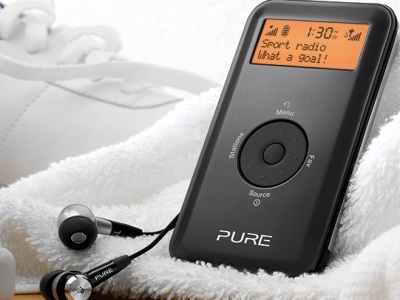 Smaller
DAB radios
can often run away from mains power, either using standard alkaline or rechargeable batteries, or a dedicated battery pack. This is definitely the way to go if you want a radio you can take anywhere — and built-in recharging adds convenience. Manufacturers will quote figures for battery life, which might be anywhere up to 100 hours. Take these with a punch of salt, as a lot depends on your reception and volume levels.
While DAB has only recently taken off in the UK, some countries have already launched DAB+ services and we look set to eventually follow suit.

DAB+ uses much of the same technology as DAB and can co-exist with it, but it features a different audio codec called aacPlus, rather than DAB's MP2, for better-quality sound and more channels. This is a good thing, as many listeners complain about the thin, heavily compressed sound of many current DAB channels.

DAB+ also uses an improved error-correction system, so people in poor signal areas might get better results. No DAB+ channels are broadcast in the UK at present, but most new DAB radios support both formats, meaning they're theoretically future-proof.
Docks and auxiliary inputs are useful if you want to output sound from an MP3 player or smartphone, while Bluetooth audio streaming can be a great way to play music from a phone or tablet. Some also support Apple's AirPlay for high-quality wireless audio from an iPhone or iPad.

Some DAB radios have a USB connection, too, to stream music from a USB memory stick or MP3 player, and a few can now stream internet radio stations using built-in Wi-Fi. This means you can listen to radio stations from around the world and have a back-up in areas with poor DAB reception