There comes a time when it was necessary to kit your children out with a shiny new laptop for class, but now there's another tempting option to consider: a tablet. They're wonderfully flexible, but you can't just buy any old tablet and expect it to be right for a life in the classroom. Some are good for little more than games and web browsing, while others come with keyboards, office software and accessories geared specifically towards education.David Bayon, Contributing Editor, PC Pro picks the best school tablets and explains
what to look out for
and provides a
handy product comparison table
. to help you make an educated choice.
---
Dell Venue 11 Pro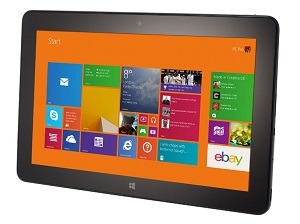 eBay loves: you won't find many better tablet screens.
Watch out for: the accessories could be cheaper.
RRP: £439
This 11-inch Windows 8 tablet has a fantastic Full HD screen, a quad-core Intel Atom processor and 64GB of superfast storage.Better still, you can buy a stylus and choose from two docking keyboards that turn it into a laptop when the need arises. Be warned, the keyboards aren't cheap.
---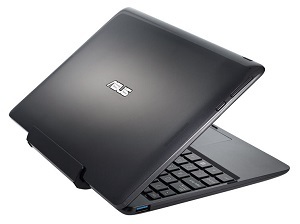 eBay loves: still the best laptop/tablet hybrid design.
Watch out for: screen resolution lags behind the best.
RRP: £349
If you miss netbooks, how about a 10.1in tablet with its own perfectly fitting laptop docking base. The Transformer Book T100 runs Windows 8 and packs plenty of power, but it's the fact that its superb dock and Microsoft Office are both included in the price that really sells it.
---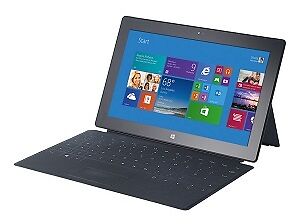 eBay loves: a beautiful and genuinely unique design.
Watch out for: all that power comes at a high price.
RRP: £719
Microsoft's own Windows 8 tablet is a beast: it has a Full HD 10-inch screen, 64GB of storage, a blisteringly fast Core i5 processor and a unique rubberised keyboard cover that works neatly with the kickstand on the back to turn it into a laptop. It's thin, its light, it's powerful, but it's very expensive.
---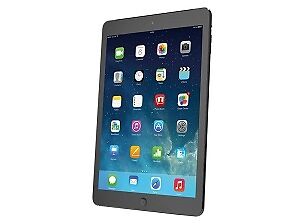 eBay loves: beautiful to hold and effortless to use.
Watch out for: you don't get as much for your money as elsewhere.
RRP: £399
The iPad Air is also expensive, with £399 getting you just 16GB of storage, but the quality, performance and user experience is immaculate. Just bear in mind, by going the iPad route you won't be able to use your usual desktop applications.
---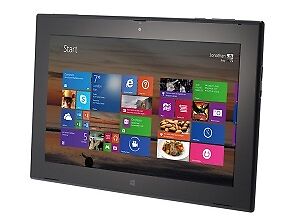 eBay loves: a tablet that connects to the latest 4G networks.
Watch out for: its cut-down Windows RT software is very limiting.
RRP: £400
The Lumia 2520 has a 10.1-inch screen, a beautiful design with a selection of colours, and – this being Nokia – comes with 4G connectivity built-in. What's the catch? It runs Windows RT, a cut-down version of Windows 8 that excludes most desktop applications, so think carefully if you use these apps before buying.


---

Product Comparison
Dell Venue
11 Pro
Asus
Transformer
Book T100
Microsoft
Surface Pro 2
Apple
iPad Air
Nokia
Lumia 2520
Screen
10.8-inch
1,920 x 1,080
10.1-inch
1,366 x 768
10-inch
1,920 x 1,080
9.7-inch
1,536 x 2,048
10.1-inch
1,920 x 1,080
RAM
2GB
2GB
4GB
1GB
2GB
Hard Disk
64GB flash
storage
32GB flash
storage
64GB flash
storage
16GB flash storage
32GB flash
storage
Processor
Intel Atom
1.46GHz
Intel Atom
1.33GHz
Intel Core
i5 1.6GHz
Apple
A7 1.4GHz
Qualcomm
2.2GHz
Extras
Laptop dock
Laptop dock
Optional keyboard
covers
None
integrated 4G
Price
£439
£349
£719
£399
£400
Summary
One of the best
tablet screens around
A powerful and
flexible choice
The power of a
desktop at a price
Gorgeous, but more
suited to home use
Great on the move
not ideal for work
Glossary of terms
Tablet or laptop
First of all, don't go thinking a tablet is just the next leap forward in laptop technology. The two still have their own strengths and weaknesses – try prodding out a long essay on a tablet screen if you want that point rammed home – so it's better to view a tablet as a companion to a standard home computer, rather than a total replacement.
Still, there's a lot to be said for using a tablet in a classroom environment. The size difference alone makes tablets great for kids (of any age), especially as they'll be lugging them between lessons several times a day. And the freedom is liberating – you can carry a tablet to science or maths on its own, then whip a small keyboard from a desk or locker when it's English or history time.
Realising that users want the best of both worlds, manufacturers have come up with all sorts of variations. There are proper laptops with screens that detach to become tablets, there are tablets with unique ultrathin keyboard covers, and there are all sorts of other varieties – a tablet that comes with a handwriting stylus might be useful, for example.
Software
It's tempting to just go for an iPad, but there are cheaper and more suitable alternatives. There are quite a few good hybrid Android devices, but for schools it's hard to look beyond the familiarity of Windows. A Windows 8 tablet can run Word and Excel – often pre-installed – and all the other applications you're used to, and it won't come with a learning curve.
Screen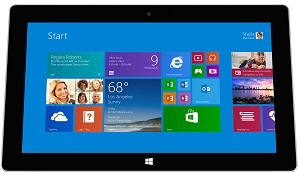 It goes without saying that all tablets have touchscreens, so size is the big consideration. A small 7-inch tablet will fit in a pocket but it won't be much good for serious work, so it's better to look towards the range of devices around the 10-inch mark. You'll find five excellent examples at the bottom of this guide.
Processor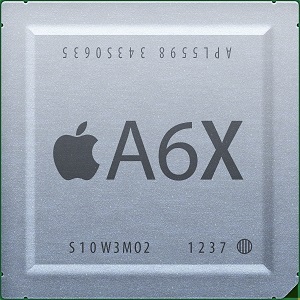 Although some Android tablets use smartphone processors, most of the good school tablets have powerful Intel processors.
If you can find one in your price range, try to get an Intel Core processor, as you can be sure it will handle your applications; if not, the latest versions of the Intel Atom are perfectly capable too.
Memory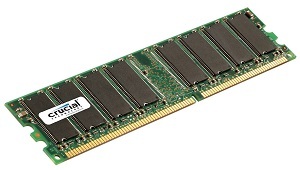 The amount of RAM needed will depend on the software. For Android you can get away with 1GB, but you want at least 2GB for smooth running on a Windows 8 tablet. Any less and you'll find things slowing down when you open several applications.
Storage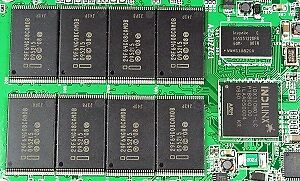 There's a huge range of capacities when it comes to tablets, from tiny 2GB models right up to tablets that can hold as many files as a normal laptop. The former is fine for home tablets meant for web browsing, but it will quickly fill up at school, so choose one with a decent capacity – you should make sure it has 16GB at the very least.
You might notice these capacities are a lot lower than the 250GB and 500GB hard disks of similarly priced laptops. Reduced storage is just one of the trade-offs that comes with a tablet's greater portability.
Connectivity
You'll find Wi-Fi connections in every tablet these days, so you can get online in class and at home. Some tablets also offer 3G or 4G for connecting to mobile phone networks in places that don't have Wi-Fi, although for this you'll need a SIM card and a mobile data plan. Don't worry: no school will expect you to have a 3G or 4G tablet, so it's strictly an optional extra.