A Guide To Sony PSP Firmwares And What They Do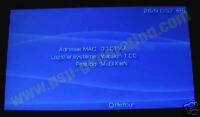 Firmware 1.0
The Orignal Firmware Allows any homebrew or backup games to be played without the need for a eloader this is only available on first launch japanese consoles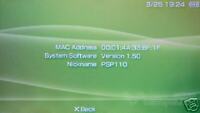 Firmware 1.5
This firmware require the need of a eloader to play homebrew or backup games and is the only firmware capable of doing this other than firmware 1.0
Firmware 1.51/1.52/2.0
Requires downgrading to 1.5 to play backup games but they can play homebrew games with the use of a eloader
Firmware 2.01/2.5/2.6
Requires a copy of GTA Liberty City to play homebrew games since 3rd July a downgrader was made by Dark Alex allowing this firmware to be downgraded to firmware 1.5 this downgrader does not work on TA-082 Motherboards which can be found by looking for the writing IC1003 on the inside of the UMD tray
The motherboard to avoid TA-082
Firmware 2.7/2.71/2.8
can now be downgraded to 1.5 to play homebrew games as long as your motherbaord is not ta-082 which a downgrader is expected for by christmas and can also play Flash Games
Software
The most common software being used to play homebrew games is UMD Emulator with the release of Devhook 0.46 it is know possible to play 2.80 games without the need for updating
All the above was correct at the time of writing but now the TA-082 motherboard is downgradable aswell using what is known as the TIFF exploit, and the firmware emulation is now to v5.00 eliminating the need for devhook applications or UMD emulators... ( i know this coz I have done it).
WARNING !!!! PLEASE READ CAREFULLY !!!!!
Downgrading your PSP is dangerous if you do not know what you are doing, you can "BRICK", your PSP (meaning) it will DIE completley and the authors of such software do not and will not claim any responsability for this happening.
If you come across software to downgrade PLEASE READ CAREFULLY ALL THE INSTRUCTIONS if you do not understand them.... DONT TRY IT...