Most computer users give very little thought to the graphics card in their systems; however, the graphics card is a critical component in any machine. AGP video cards, or other video cards, control everything the computer displays on the monitor. Without a graphics card, monitors would not work and users would be unable to see what the computer is doing. If you are considering upgrading your video, it is important to consider how much video RAM you need.
About RAM
Next to the CPU, random access memory (RAM) is the most important factor in computer performance, and the same is true for video card performance. Just as your motherboard has a central processing unit and RAM, so does your video controller. If your graphics display slowly or experience lag, you may want to consider upgrading the RAM on both your motherboard and your video card.
Amount of RAM and Video Response

One of the biggest consumer misconceptions is that adding more graphics RAM, such as upgrading to 256 MB from 16 MB, increases gaming performance. While the amount graphics RAM can have a direct effect on gaming performance, the quantity of RAM does not have an impact on how fast a graphics card performs. For faster performance, consider the bandwidth of the card, measured in gigabits per second (Gbps) or megabits per second (Mbps). Also, consider the clock rate, measured in mega Hertz (MHz). A 200 MHz memory provides twice the clock speed of a 100 MHz memory, if all else is equal. The width of the interface is measure in bits wide, and you can find cards that are 32, 64, and 128 bit. Keep this in mind when searching for AGP cards, such as 128 MB AGP graphics cards. A 512 MB AGP graphics card in a 64-bit model provides twice as much throughput as one that is 32 bit.
Upgrading Your AGP Video Card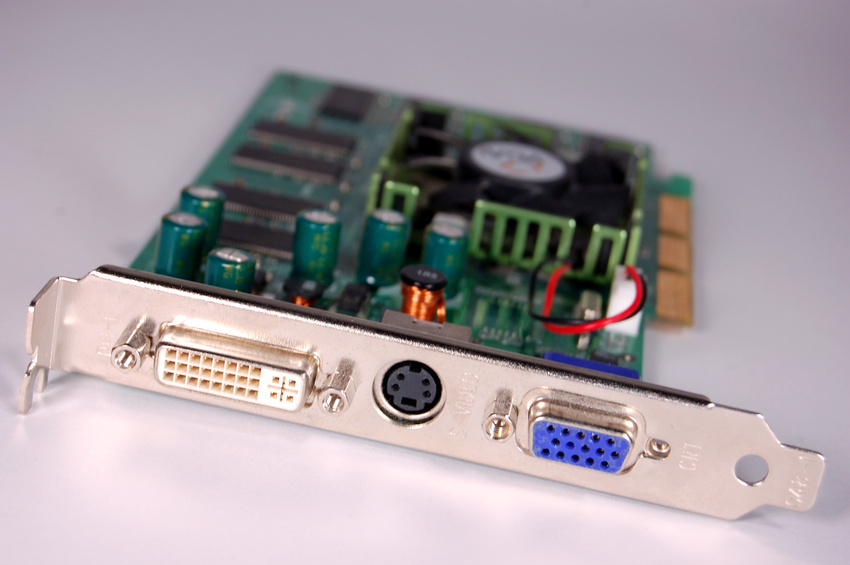 If you are a serious gamer, use design programs, or work with dimensional graphics, you may need a great deal of video RAM. Games usually display the minimum amount of RAM needed on the information list for the game, while designs programs have minimum requirements as well. Once you have made the decision to upgrade your video graphics card, be sure to check your monitor and computer to be sure the system is capable of supporting the card you choose. An AGP 8x or GeForce 6200 AGP feature complex graphic abilities and could require other upgrades to your system that your CPU's motherboard may be incapable of supporting.